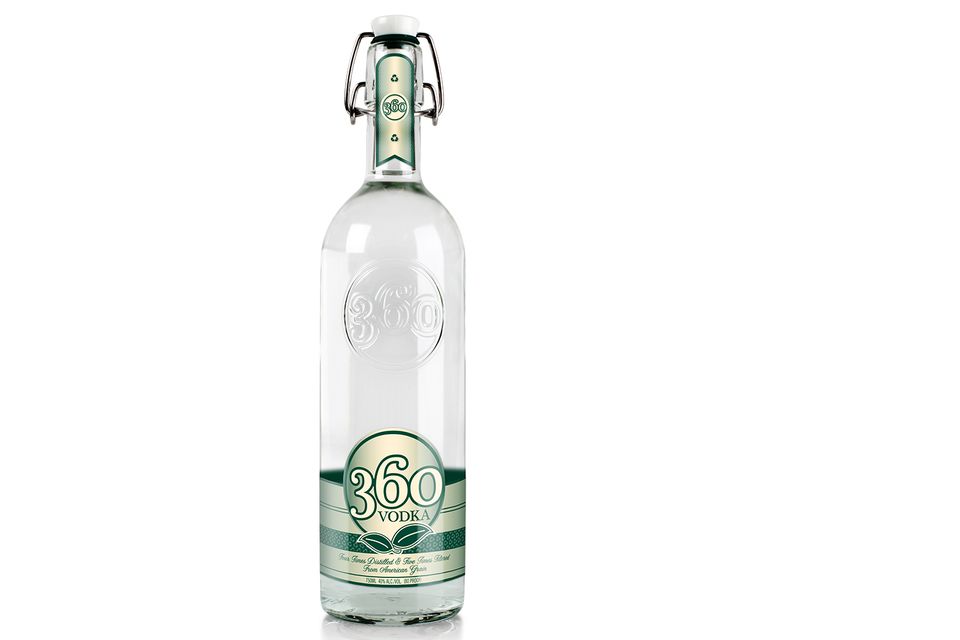 It is the eco-friendly attitude of 360 Vodka that is sure to set it apart from its competition. It's not just about ecologically sound production, bottling and marketing, the vodka itself is actually pretty good and it's reasonably priced, so it'a win-win for drinkers.
Essentially, 360 Vodka has hit a niche, allowing us to get a great tasting vodka for everyday drinking while contributing to the care of the environment.
When I first reviewed 360 Vodka in 2007, the vodka was priced at $35 a bottle. As of 2016, it is available at a much more affordable $20 or less. This is a nice change because, though it is a nice vodka, it wasn't quite worth that higher price.
The 360 Vodka Review
Originally Published: November 18, 2007
It's hard to find 360 Vodka to be anything spectacular in comparison to other premium vodkas. Sure, it's an enjoyable vodka, one that is a joy to drink straight and in mixed drinks, but there's nothing remarkable. It's good vodka, plain and simple.
360 Vodka is smooth and earthy, with a "linen fresh" feel. You can't miss with this vodka and it can easily become a regular fixture in your liquor cabinet.
Looking back on these initial thoughts and thinking about the price drop, I believe 360 Vodka is even better off than when it first launched. It's certainly a better deal and I would not hesitate to mix with it daily.
Go ahead and enjoy it into any of your favorite cocktails, there's really nothing holding you back now!
Tasting Notes:
360 Vodka has a fascinatingly clean flavor that reflects its brand's green identity. The nose is light and fruity with a clean lavender while the palate is warm and earthy with an ever-so-slight caramel undertone.
The finish is long and strong with an uplifting kick.
360 Vodka's Positive Environmental Impacts
360 Vodka is not shy about promoting their eco-friendly practices. Keep in mind that this brand makes no claims at being organic, instead, they employ many environmentally-friendly practices.
85% recycled glass bottle (70% post-consumer waste).
100% recycled paper used for labeling and marketing.
Shipping materials made of 100% recycled material.
Water-based inks used for all printed material.
"Close the Loop" program for returning/recycling bottle closures to the distillery.
Locally grown grain reduces fossil fuels used for transport.
The distillery has it's own water treatment plant.
Carbon dioxide reclamation process that prevents the gas from escaping into the atmosphere.
Sulfur dioxide emissions reduced 99.7% and polluting dust particles reduced 50% in entire distillation process in comparison with traditional distilling.
About 360 Vodka
Distilled five times from American grain in a continuous column still.
Filtered five times: one through granulated coconut shells, another with .45 micron filter.
As of 2016, 360 Vodka also produces flavored vodkas including Bing Cherry, Buttered Popcorn, Cola, Double Chocolate, Georgia Peach, Glazed Donut, Grape, Huckleberry, Madagascar Vanilla, Mandarin Orange, Red Raspberry, and Sorrento Lemon.
Produced by Earth Friendly Distilling Company of Weston, Missouri.
Retails for around $19 per 750ml bottle.