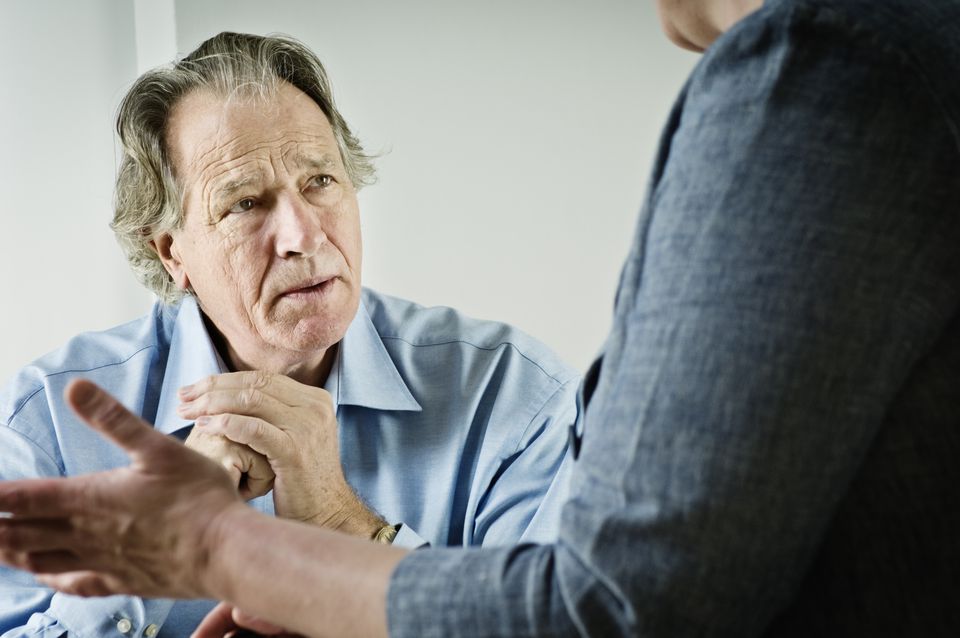 If you are a grandparent who has been denied contact with grandchildren, you have questions. Here you will find answers to your questions, starting with an analysis of the cause of family disputes and ending with advice about starting a grandparent support group. If you don't immediately see the information you need, scroll on down. There are links to a dozen different articles relating to grandparents' visitation rights, as well as places for estranged grandparents to tell their stories.
Have you ever wondered what types of disputes result in grandparents being cut off from their grandchildren? Estranged grandparents may know what caused their split, although an amazing number claim not to have any idea. This article explores the family dynamics that lead to some family rifts.
Two UK groups combined for this groundbreaking study, which will be of interest to many grandparents suffering with relationship issues. The study addresses topics such as gender issues and the reasons for estrangement. The same study provided fodder for this piece on choosing someone to talk to about family estrangement.
Sadness is just the beginning. Grandparents who have been cut off from their grandchildren report emotions ranging from shock and anger to envy and jealousy.
Find advice for coping with all the conflicting emotions that estranged grandparents may feel.
The concept of grandparents rights is a relatively new idea, and societies are still in the process of working out exactly how to define and legislate them. This overview will give you some good information, from the "best interest" test to alternatives to the courtroom.
Grandparents who have lost access to their grandchildren may be ready to leap into the legal arena. Here are some factors to consider before taking the leap.
Six Steps for Estranged Grandparents
Grandparents who are looking for a blueprint to repair family relationships should consider following these six steps.
Handed down in 2000, the decision of the Supreme Court in the case of Troxel v. Granville had a chilling effect on grandparents rights, rendering some state statutes invalid. Learn about the background of this fascinating case and why it fostered disagreement among the justices of the Supreme Court.
This article provides clickable links for all 50 states. Each link takes you to a plain-language summary of that state's statutes governing grandparents rights. Each summary ends with a link to that state's actual legislation, for those who want to read the law for themselves.
When Distance Matters
In today's society, family members may be scattered across the globe, or at least on opposite sides of the country. If grandparents, parents and grandchildren do not live in the same state, you can find out which state has jurisdiction.
Have you ever heard of virtual visitation? Sometimes called e-visitation, virtual visitation is being implemented in some states to allow non-custodial parents to stay in contact with their children, even when they live far apart. We're still in the early stages of implementing virtual visitation for grandparents, but some believe that its time will come.
Grandparents who are considering suing for contact should know about both the financial cost of litigation and the toll that it takes on families. Representing oneself in court can cut down on costs, but this route is not right for everyone. Mediation and counseling are viable alternatives for some families.
If a child is in a troubled marriage or relationship and there are grandchildren in the picture, grandparents should think ahead.
Grandparents may need to prove that they have had a substantial relationship with their grandchildren, and it's a good idea to document that relationship sooner rather than later.
No organization has mounted a national campaign to work for grandparents rights, and no organization has a significant presence in all 50 states. The organizations that have tackled this issue struggle with financial and personnel issues. Still, there are sites that offer some support to estranged grandparents.
Most areas lack support groups for disenfranchised grandparents, but such groups can be of tremendous help and comfort. If there is no support group in your area, why not start one?
Still have questions? Check our list of FAQs about grandparent visitation rights.