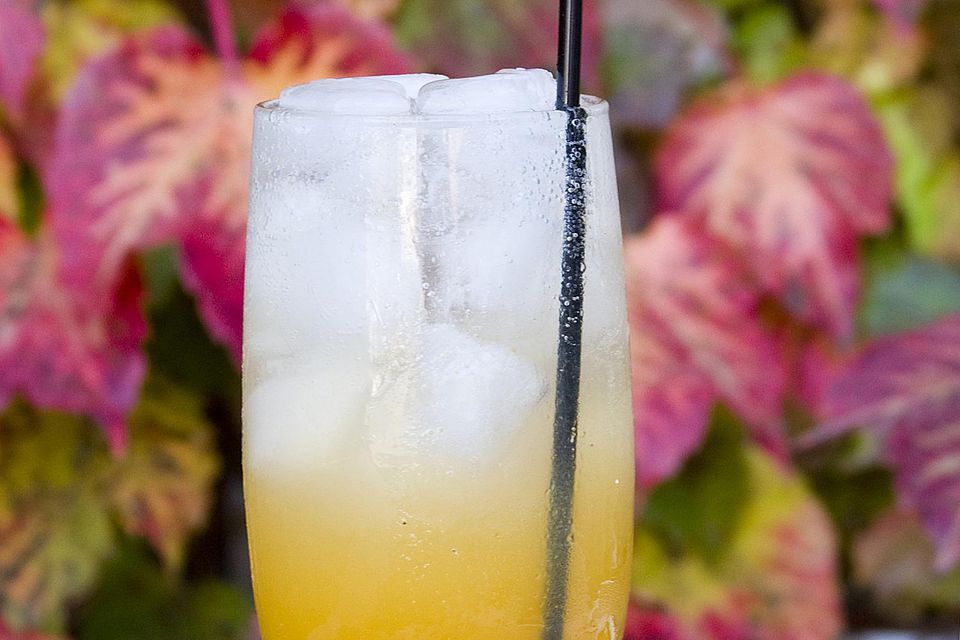 Apricots may not be the first fruit that comes to mind when it comes to mixing drinks, but it does make an appearance quite often. The most popular apricot-flavored ingredient is apricot brandy, and you will also find fresh apricots, and apricot nectar and liqueur in this list.
Fresh Apricot, Apricot Juice and Nectar Drink Recipes
Apricot nectar is the most often used non-alcoholic ingredient for this fruit.
It is readily available at grocery stores and, because of its sweet flavor and ease of use, it is an excellent mixer to keep stocked in your bar.
You may also notice its usefulness as a base for mixing mocktails. I think that is because it has such a full, more neutral flavor that is not as sweet, tart, or sour as other fruits can be, and it is versatile, working well with a variety of flavors.
The apricot ingredient is indicated for each recipe. Those with no notation use the fresh fruit.
Apricot Liquor Cocktail Recipes
Brandy is, by far, the most popular apricot ingredient in the bar and the majority of the drinks that use this come from the classic cocktail list and a time when apricot brandy was more popular than it is today. There are still a number of brands that produce it and you should be able to find at least one in every well-stocked liquor store.
The other apricot-flavored spirit you will come across is apricot liqueur and there are some great brands available. Orchard and Marie Brizard are two of my favorites. When looking at bottle labels, you may also find creme de abricots or apry (brandy-based liqueur). Not included in this list is amaretto, which is made using apricot pits, but takes on an almond flavor (read more about amaretto and find cocktails).