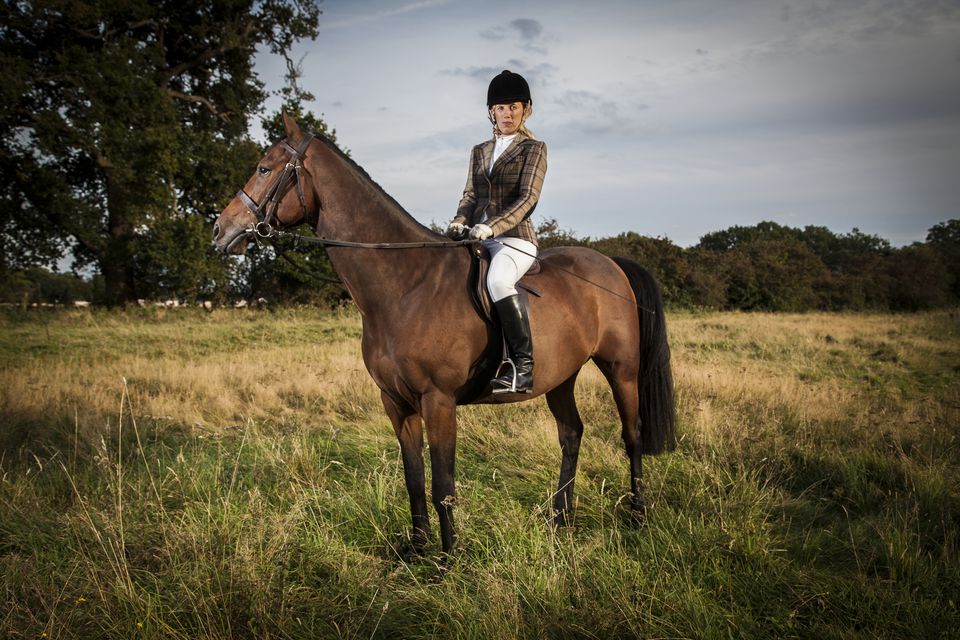 Whether you've just started riding or have logged 100s of hours or miles, it can sometimes be a challenge to avoid various types of saddle soreness.
One of the most common places riders get chaffed is along the inside of their calves and occasionally inside the knee. The first thing to do is check your position—make sure you are sitting correctly and your legs are not swinging. Posture or seat problems may be solved with a few riding lessons.
Sometimes tack can be a problem. Bulky stirrup leathers, buckles and saddle flaps can pinch or rub. Try changing the position of buckles, if possible, or changing leathers to thinner ones. Half chaps—like boot tops without the foot part, can help prevent chafing on the inside of your calf and provide support to your leg. Half chaps Compare Prices come in many different styles, colors and materials and can be found for less than $50. I found a beautiful pair of leather half-chaps for $30 at a consignment shop. If you ride English, you might want to wear tall boots.
Because I have longer than average legs, I often get pinched between the saddle flaps and the tops of my boots. Custom boots are an option, albeit an expensive one. Again, half chaps come in tall sizes that work well. I also try to have a saddle with longer flaps.
Check bulky inseams on your pants aren't causing the problem. I know lots of folks ride in jeans all the time, but I find the seams too thick.
I prefer Lycra schooling tights and my daughter loves her corduroy pants for grip over fences. Read Clothing For Horseback Riding for ideas on comfortable riding pants.
I find in some saddles my seat bones feel bruised after a long ride. My older German made all-purpose saddle has a seat like plywood even though it sits me well.
A sheepskin pad, or seat cover like the Cashel Tush Cushion (Compare Prices) can add a bit more padding that the saddle lacks.
Even a half hour ride in a poorly fitting saddle can cause days of embarrassing discomfort. Chafing in the crotch area is a very common problem for men and women. The most likely cause of this is the size of your saddle seat or the position it sits you in. Try a saddle a with a larger seat, or with a narrower or wider twist (the width of the saddle under the area where you thigh sits). More and more saddles are being made with women's conformation in mind.
If changing your saddle isn't an option there are still a few temporary fixes that may help. Guys can try wearing undergarments made for cyclists, or eschew the boxers for tighter fitting briefs. I've heard rumors that some distance riders resort to wearing pantyhose. Cut off the lower part of the leg so they don't show at the ankles. If you ride in jeans, look for styles that don't have a thick folded inseam.
Some women are most comfortable riding in a thong, others prefer full backs or short style underwear. Women can try underwear made for cyclists too. These might be helpful if you don't have a lot of 'padding' between you and the saddle.
Underwear like the bicycle briefs have padding in front and back. Try a few different styles to find what works for you. You can also find riding pants with built in underwear. I don't like this idea because most people tend to wear their pants longer than their underwear.
I also know of people who use a dollop of petroleum jelly in sensitive areas to prevent chaffing. Yuck. Look for anti-chafing (Compare Prices) spray, sticks or lotions. Make sure if you are planning to use them on intimate areas, they are safe for this purpose.