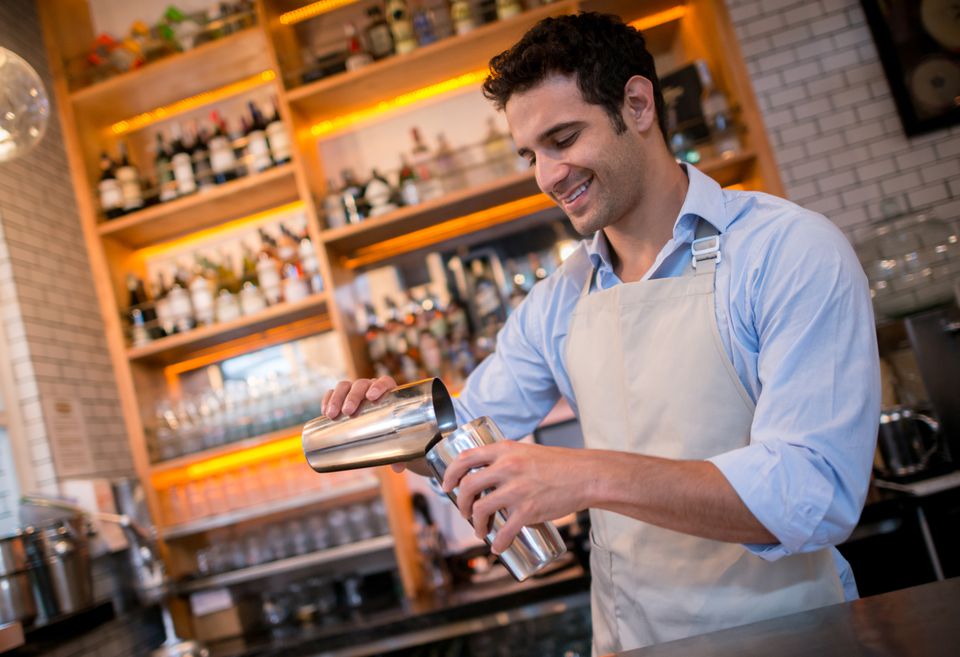 Rolling is a seldom used mixing technique that is easy to do with a little practice. It is a fun way to add a little flair to your bartending skills and can be used to mix a variety of cocktails.
The Benefits of Rolling Cocktails
Rolling can be used instead of shaking or stirring and there are a number of reasons you may want to roll a drink:
To put on a show. Let's face it, some bartenders just want to show off. If you get really good at rolling, you could get a pour as long as your arms will reach. That is Tom Cruise in Cocktail cool!
How to Roll a Drink
Before you begin rolling cocktails and risk wasting precious liquor, practice this technique with water and ice.
To avoid cleaning up the floor, you might also want to begin outside until you get the hang of it.
Fill one glass to the top with ice and add the liquid ingredients.
Pour the contents from this glass into a shaker tin or mixing glass.
Return the contents to the original glass.
Continue these last two steps 2-3 times then strain or pour everything into the serving glass (as called for in the recipe).
Cocktails That Specifically Call for Rolling