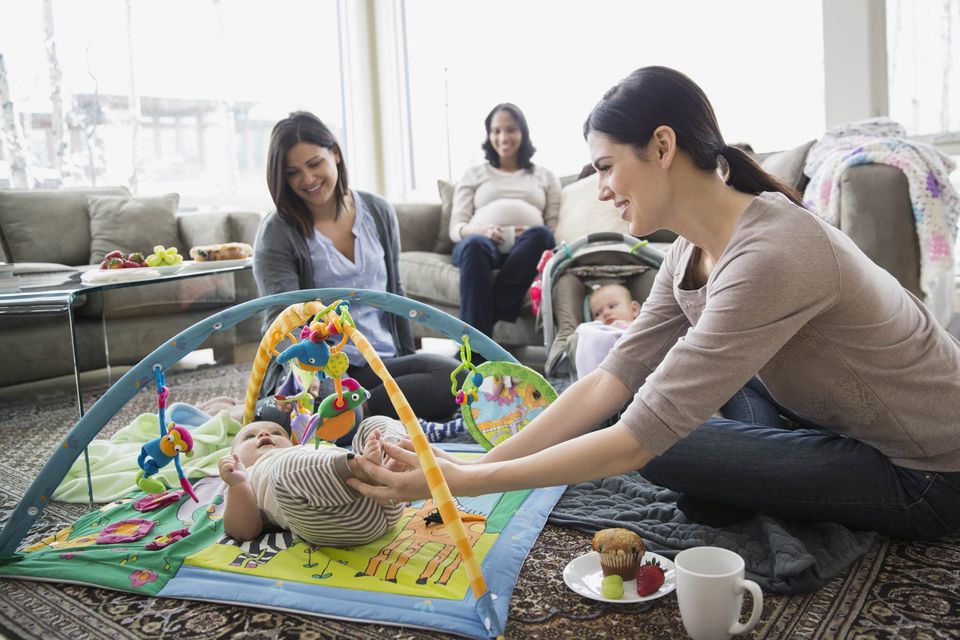 Play dates are a wonderful opportunity for you to make new mom friends while your kids make friends of their own. Learn all you need to know to have a great play date with other families and make sure all of you have a great, safe time week after week. This ultimate guide to planning the perfect play date has you covered from start to finish.
Being a Hostess at Your Play Date
Being a play date hostess can be a scary idea if you've never invited a bunch of moms and their friends over to your home before.
With a little planning, you can host a play date that's fun for everyone and easy on you. Just follow 10 simple steps to host a perfect play date and you'll be ready when the doorbell rings and your house quickly fills up with moms and babies looking for a fun time.
Being a Guest at a Play Date
Taking your kids to someone else's house for the first time can be intimidating. There are all sorts of questions you should ask your play date host beforehand to make sure your child will be safe, such as do you have pets and do you own guns. But you should also play the part of a gracious guest. RSVP, ask if you can help in any way and don't leave your hostess with a huge mess.If something comes up and you have a play date scheduling conflict, be sure to let your host know you won't be able to attend. Being a good guest is important at play dates because you'll soon have moms and their children over to your home too.
Play Date Activities
Play dates tend to run smoothly, even if you don't have planned activities on the agenda. Kids are so excited to play with toys that are not their own that they can stay entertained for hours. Don't be afraid to plan at least one activity for everyone to enjoy. Whether you're playing outside or indoors, want to try something creative or educational, there are so many activities to do with kids that are perfect for any play date.
You can even plan for activities centered around the holidays or seasons, such as a Christmas gift swap, pumpkin decorating or watermelon picking.
Play Date Snacks
Don't forget to feed the kids! Unless you've specifically told your guests you'll be providing lunch, don't feel obligated to come up with a full meal. But healthy snacks for the kids and adults will keep everyone happy at your play date. Just be sure you ask your guests about food allergies they or their children may have before you plan your play date menu. It's also a good idea to make place cards that name each food item and its ingredients just to be extra cautious.
Be Ready for Anything at a Play Date
Something may get broken. Carpet might get stained. Kids will probably fight. Tantrums will take place. All of these are a part of having children in your home. Every play date parent, whether hosting or coming as a guest, should be a cheerleader who can encourage children to share while also keeping her cool as she helps stop temper tantrums. If hosting, make sure your first aid kit is stocked.
Most play dates go off without any problems but you always want to be ready for anything. But being ready for anything is part of being a mom anyway, right?