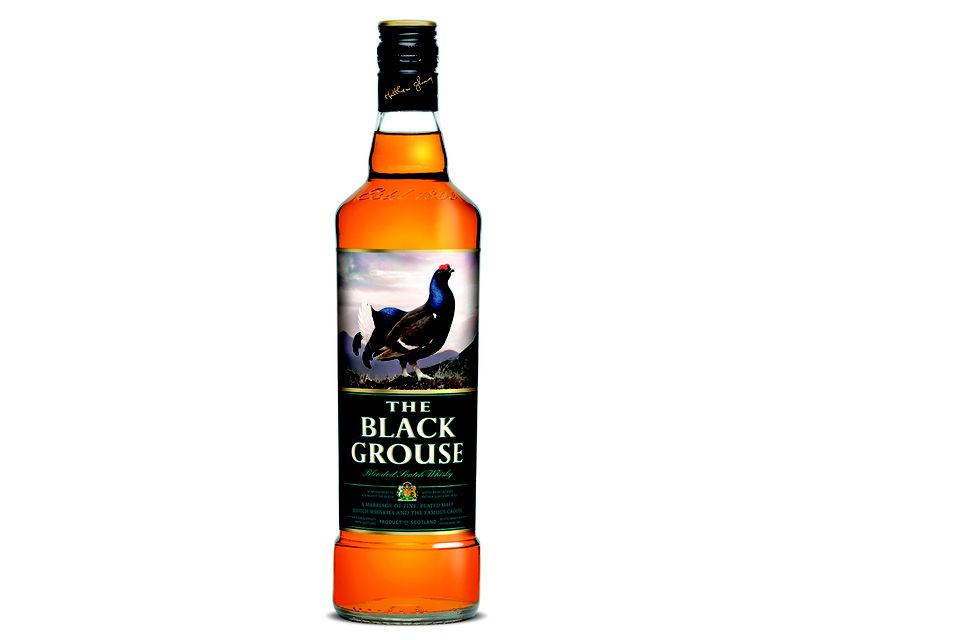 Black Grouse is the sibling to the well known and loved Famous Grouse blended Scotch whisky. It is a perfect introduction into smokier blended Scotch, and with a suggested retail price of $29 it offers great value at a pretty affordable price.
While there is definitely a peat and smoke element to this whisky, it is offset by warm cocoa tones and an underlying malt sweetness to create a complex and harmonious whisky.
The Making of The Black Grouse
The Famous Grouse is one of the most popular blended Scotch whisky brands in the world. The flagship of the brand was first created in 1897 by Matthew Gloag. Today it is produced at the Glenturret distillery in the Perthshire village of Crieff on the mainland of Scotland.
The Black Grouse uses the blending house's years of experience to create a distinct smokiness and heavier peat profile due to a concentration of peated malts from Islay. An 'Alpha Edition' of The Black Grouse is also produced which has an even richer, smokier profile
Tasting Notes
On the nose, the Black Grouse first offers up a whiff of peat smoke with an underlying hint of sweetness. As it begins to open up, this dark gold whisky begins to release hints of muscovado sugar, cereal grains and gentle oak tones.
Black Grouse has a silky mouthfeel, making it perfect for both sipping or mixing into a favorite cocktail.
The overall impression on the palate is a restrained, sophisticatedly subtle whisky with smoke, spice and chocolate flavors. Orange peel and cinnamon notes are evident right before the finish making the Black Grouse a well composed and thoroughly elegant blend.
On the finish, Black Grouse offers a surprisingly long and complex finish for a whisky at its price point.
Notes of peat waft over the palate before finally finishing off with a gentle oak and sweet cereal grain finale. Black Grouse has one of the most satisfying finishes in the blended whisky category, one that will leave whisky enthusiasts clamoring for more.
Black Grouse Cocktail Recipes
About Jura Prophecy Single Malt Scotch Whisky
Single malt Scotch whiskey aged in Limousine oak barrels.
Produced at the Jura Distillery on the Isle of Jura
Retails for around $29/750ml bottle
Originally Published: June 1, 2011
Edited by Colleen Graham: October 2, 2015
Disclosure: Review samples were provided by the manufacturer. For more information, please see our Ethics Policy.