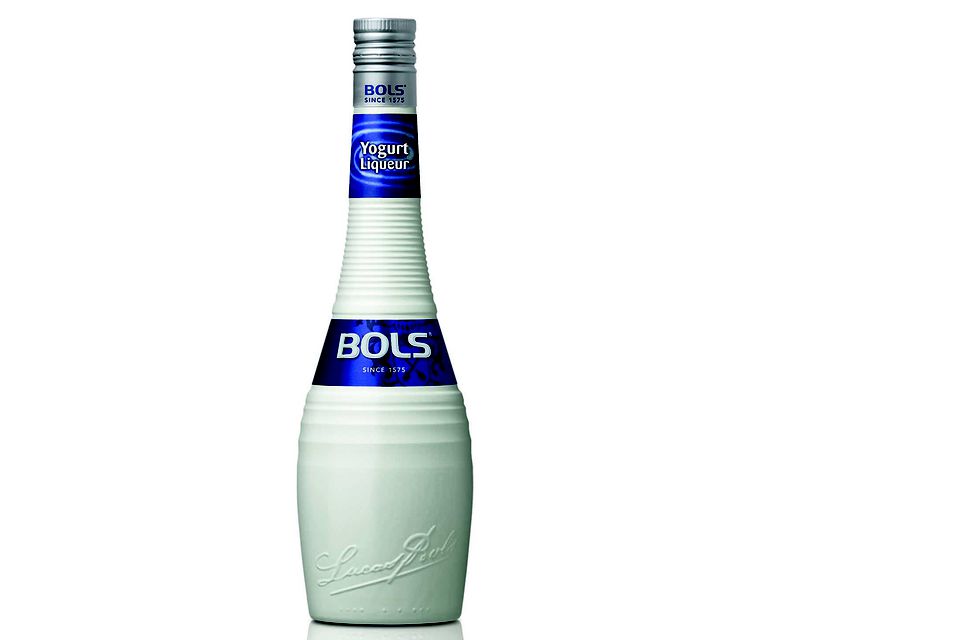 Yes, it is true, one of the newest liqueurs released to the U.S. by Bols is made from fresh yogurt and it is impressive.
While Bols Yogurt Liqueur is similar to other cream liqueurs, it has a distinct taste that can only come from yogurt, namely a pleasant sweet and sour mix. This makes it a great mixer to play with and though it may be hard to substitute for more familiar liqueurs, there are many new possibilities and it is great one its own, both straight or on the rocks.
This is a surprisingly versatile liqueur that works well with every base spirit and the crisp, smooth flavor can be paired with fruits, chocolate, mint, and coffee. I have chosen a few recipes to give you some ideas of the range this fascinating spirit has.
Bols Yogurt Liqueur is 15% alcohol by volume (30 proof) and sells for around $18/750ml bottle.
Fruit Smoothies
Smoothies are one of the best uses for Bols Yogurt and the best part is that you can use any fruit you wish and blend up a full pitcher to share.
To make 1 serving:
Blend 3 ounces Bols Yogurt with fresh fruit and about 1 cup of ice until smooth.
Fruit suggestions: 3 strawberries, 1 banana, 1/4 honeydew melon, 1 cup seasonal berries, 1 peach
Cream Sodas
Bols Yogurt can be used to create cream soda highballs. Again, the possibilities are endless and one of my favorites is The White Horse.
The White Horse
1 ounce Bols Yogurt
1 ounce bourbon
Cream Soda
Peach Cream Soda
1 ounce Bols Yogurt
1/2 ounce vodka
1/2 ounce peach schnapps
Top with soda
Carnation Cocktail
When it comes to using Bols Yogurt in cocktails, this is one of my favorites. It pairs the liqueur with genever and creme de violet in a simple, elegant, and delightfully tasty drink.
Shake and strain into a chilled cocktail glass, garnishing with basil.
Layered Shooters
One more great aspect about Bols Yogurt is its usefulness in creating fun layered shooters. These three examples pull primarily from the full line of Bols liqueurs to create colorful drinks that are still light on the alcohol.
Remember to build these drinks in the order given so they float (1st ingredient listed goes on the bottom).
Coffee Buzz
Shock & Awe
QF
1/2 ounce Bols Coffee Liqueur
1/2 ounce Bols Yogurt
1/2 ounce Bols Melon Liqueur
Disclosure: Review samples were provided by the manufacturer. For more information, please see our Ethics Policy.