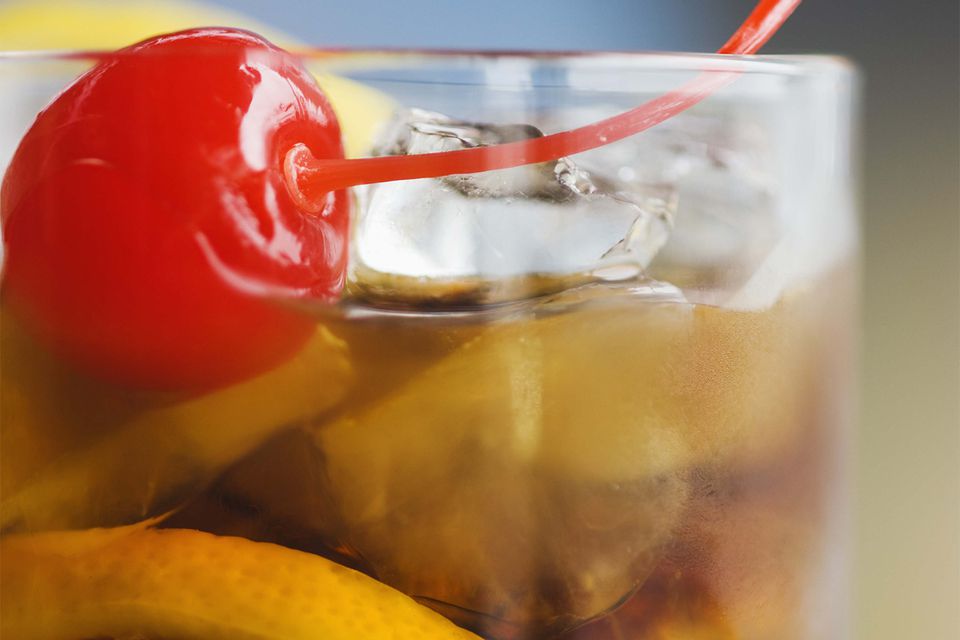 This Old-fashioned is a variation of the classic bourbon cocktail, hold the bourbon. The brandy old-fashioned is a favorite in Wisconsin and what you're likely to be served if you order an old-fashioned in the state.
Place the sugar cube at the bottom of an old-fashioned glass.
Saturate the cube with a splash of soda and bitters, add orange slices and cherries.
Muddle these ingredients.
Fill the glass with ice cubes.
Add the brandy.
Top with lemon-lime soda.
Garnish with an orange slice and cherry.