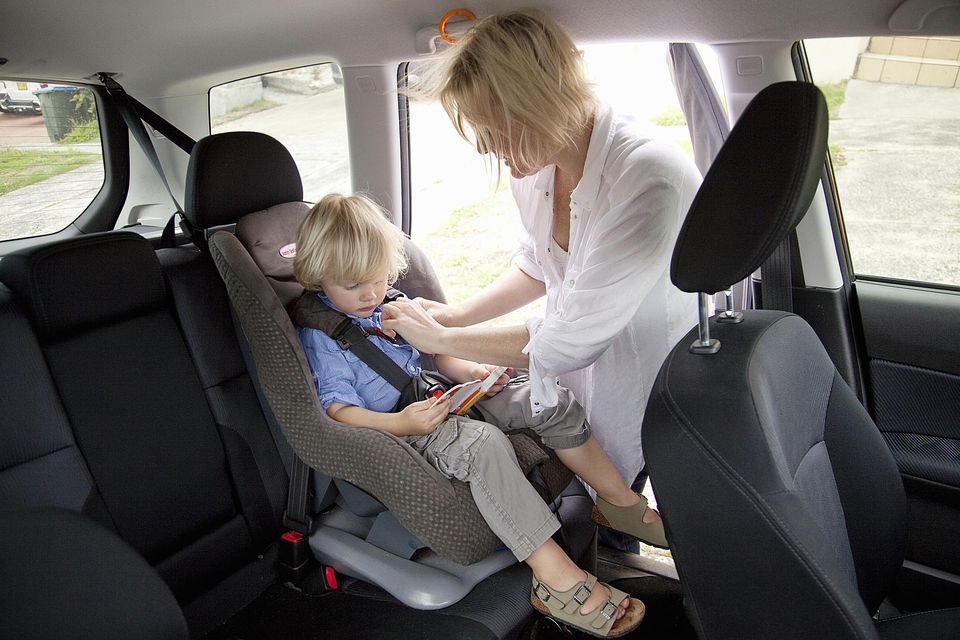 Q: I'm ready to move my 3-year-old son into a forward-facing car seat. His convertible car seat has a top tether strap that looks like a LATCH connector on the top, behind his head. The top tether is just hanging there for now and I'm not sure what to do with it.

A: First of all, I'm glad to hear that your son was able to stay rear-facing for three years! That's a smart choice, and extended rear-facing is recommended by more baby safety experts every day.


The short answer to your question is that you should attach the top tether when your child is forward-facing in the car seat. Use the top tether anytime the vehicle has an anchor for it. The top tether, when properly used, reduces the forward motion of your baby's head in a crash. Less head movement results in fewer severe injuries to the head and neck.

The top tether is actually part of the LATCh system. In fact, LATCh stands for Lower Anchors and Tethers for Children. When you install a car seat forward-facing with the LATCh system, use of the the top tether is required. If you're using the vehicle's lower anchors and the webbing belt on your child's car seat to install, that means you must also hook up that top tether. Not using the whole system together is misuse. Improper installation could leave your child at serious risk for injuries in a crash.
If you have installed a forward-facing car seat with the vehicle seat belt, use of the top tether is optional but highly recommended if anchors are present.
Again, you're reducing head and neck movement in a crash, which means less chance of injury. It's worth the time and effort to use the tether, even with a seat belt installation.
Finding the Top Tether Anchor
In your vehicle, the top tether anchor can be tricky to find. Some vehicles have a tether anchor on the back dashboard, while others have tether anchors on the floor behind rear seats or even on the ceiling in some SUVS.
If you aren't sure where to find the top tether anchors in your vehicle, check the vehicle owner's manual. In the child safety seat or car seat section, there will be a list or diagram showing the tether anchor locations.
If you'll be using a car seat with a top tether in a pickup truck, the vehicle instruction manual will be an important tool in properly installing the car seat. Since the back seats in pickup trucks are often right up against the back panel and window, the top tether may require a unique route in order to work properly. Sometimes the tether strap needs to pass through a webbing loop and then go over to a central anchor. Make sure you read and understand the instructions so that the car seat is installed properly.
Vehicles manufactured between 1989 and 2000 often have pre-drilled top tether anchors, so you can take your car in to a service center and have the anchors installed. Vehicles manufactured after 2000 usually have top tether anchors already installed.
Rear-Facing Top Tethers
A few convertible car seats allow the use of the top tether for rear-facing installations. You must check the car seat owner's manual to find out whether or not this is permitted for each car seat.
If the car seat manufacturer allows rear-facing tethering, then you need to check your vehicle owner's manual to find an appropriate spot to hook up the tether.

If your vehicle doesn't have a top tether anchor, or you can't use the tether rear-facing, be sure to secure the tether strap so it can't fly over and hit your baby in a crash or a sudden stop. Most car seats have a specific place to secure the tether's hook, so check your car seat instruction book to find out what the manufacturer suggests.

Heather Corley is a certified Child Passenger Safety Technician-Instructor.