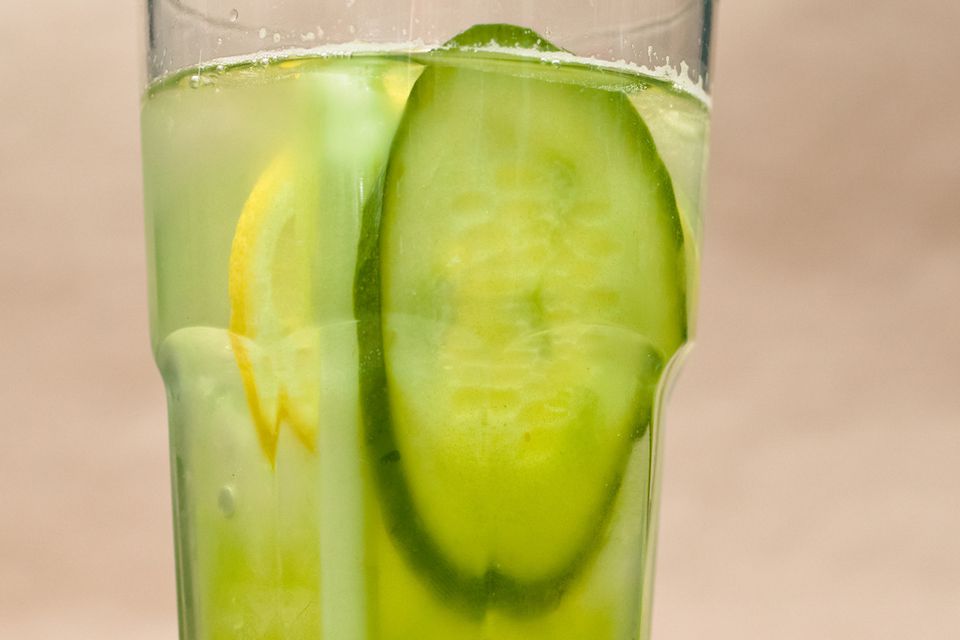 H. Joseph Ehrmann of Elixir Saloon in San Fransisco created this refreshing interpretation of a favorite drink, the Pimm's Cup. In the Celery Cup No. 1, he uses Square One Cucumber Vodka and Pimm's paired with cilantro, celery, and English cucumber. The result is a tantalizing spring concoction with all the freshness you could want.
In keeping with Square One's organic roots, I suggest choosing organic vegetables and herbs for the ultimate "green" cocktail.
In a mixing glass, muddle the cucumber, celery, cilantro and lemon juice into a pulp.
Add the Pimm's, agave nectar and vodka.
Cover in ice and shake hard for 10 seconds.
Hawthorne strain into a tall glass over fresh ice and garnish with a center piece of celery.
Recipe Courtesy: H. Joseph Ehrmann