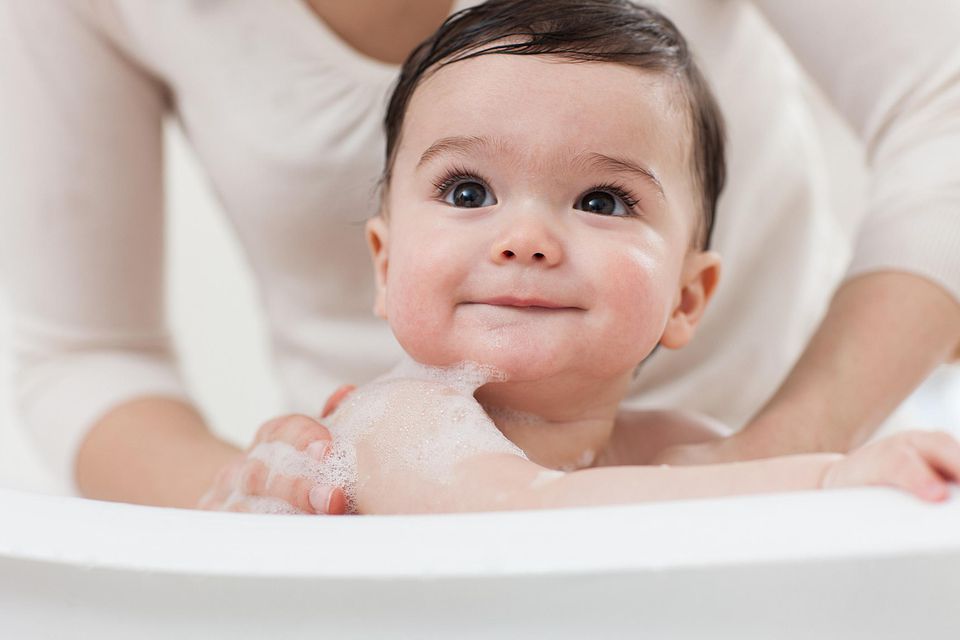 Will a baby bath seat can make it easier for you to bathe a wiggly little one? It's possible, but most families don't need one of these bath-time helpers. Baby bath seats used to be considered necessary to help your baby stay put in the tub, but nowadays they're actually hard to find in stores despite newer safety standards that addressed common problems. Some baby safety experts even asked for bath seats to be banned entirely in the U.S. If you choose to use a baby bath seat, you must take heed of potential safety issues.
Here's how to choose and use a baby bath seat safely.
Don't Buy Used
Used bath seats are easy to find at garage sales, but they probably don't meet current safety standards wh went into effect in 2010. One important aspect of the new safety standards is the requirement for smaller leg openings. On older bath seats, the larger leg opening could allow a baby to slip through and become trapped. There are also stricter testing requirements to make sure the bath seat won't tip over while in use. Also included in the standards are additional warning labels telling parents not to leave baby unattended in the water.
Bath Seat and Bath Ring Features
Look for smooth surfaces that can be easily cleaned. Even though you're using it in the bath, it won't always be clean. Even gentle baby soaps can build up on bath seats, and babies may occasionally have a bath-time potty accident, so you'll want to be able to clean the seat up when necessary.
Make sure all latches or adjustments work smoothly. Remember that you'll probably be operating these features one-handed, since you'll still need a hand for baby. You want a product that is sturdy without being complicated.
Look for manufacturer's weight or age limits. Some bath seats may have a low weight limit that makes them less useful for cleaning those adorable fat rolls on your chunky baby.
Many bath seats indicate that you should stop using them when your baby learns to stand, while others can be used well into toddlerhood.
Do You Really Need a Bath Seat?
In a word, no. Since bath seats and bath rings are designed for babies who can already sit unassisted, they're not an essential product. You can simply place your baby in the tub and stay right beside the tub to supervise and offer support if needed. Babies typically outgrow their infant bath tub at four to six months old, which is about the time babies learn to sit up on their own, too. By the time your baby can sit unassisted, it won't be long before he or she attempts to stand up. The use of most rigid bath seats should be discontinued when a baby begins standing up, so many families skip the bath seat since it has a very short useful life.
Hands on for Safety
Always stay close to your baby during bath time. A bath seat is never a substitute for your supervision. Since babies and toddlers can drown in less than two inches of water, bath safety is incredibly important. No matter which type of bath seat or ring you choose, remember that it's an extra help for you, but you'll still need to stay by your baby every second he or she is in the water.
Here's one bath seat you may want to try:
Papillon Baby Bath Ring: This soft baby bath seat is like a pool float for the tub! You can lay a small baby in the pillowy "wings" and use it like a little lounger in the sink or the tub. When your baby is ready to sit up, you tie the center of the ring around his or her waist. This allows your little one to reach, play, lay back, and move around freely in the tub with the assistance of the four floating wing pieces. This bath ring does not restrict baby from standing up. It's easy to move the floating portions out of the way to wash those little legs. The Papillon bath ring can be rinsed off and hung up to dry after the bath, and it can be machine washed if needed. It is not a substitute for adult supervision!