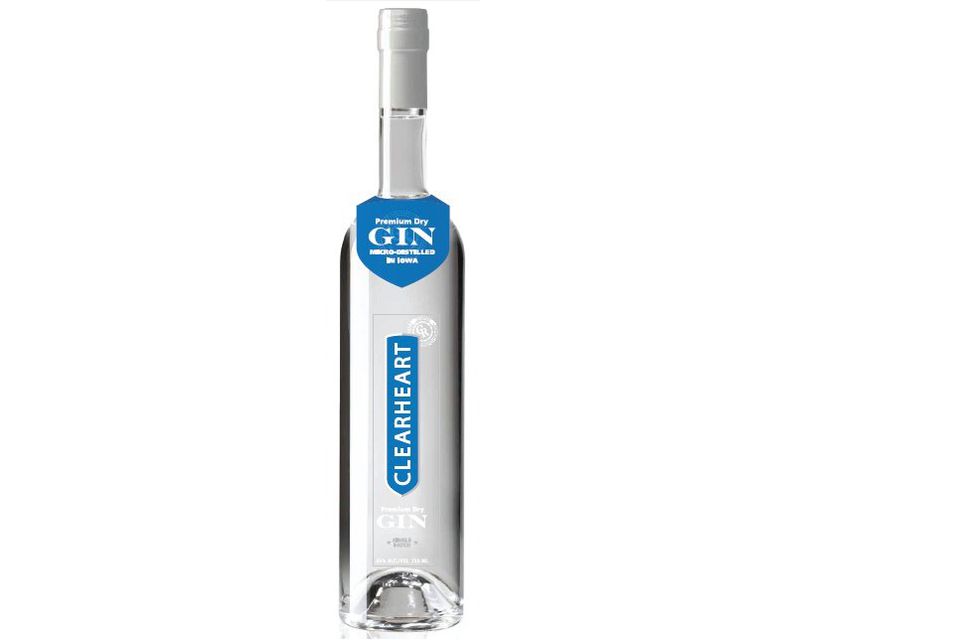 Gin connoisseurs know that not all gin is the same and, more often than not, we can find the best of this spirit hidden away on liquor shelves or coming out of the smallest distilleries. Like whiskey, creating a superb gin is a craft, an art pursued by the dedicated distillers. Such is the case for Clearheart Spirits who have taken their craft into this delicate white spirit.
About Clearheart Gin
The release of Clearheart Premium Dry Single Batch Gin market the return of gin to the state of Iowa for the first time since Prohibition, and this is not your grandma's bathtub gin.
It is an aromatic, smooth and deep genever-style gin, which is crafted carefully using juniper, coriander, orris root, fresh orange zest, and cucumber.
The cucumber and orange of Clearheart Gin add a calming aspect to the spirit and are a delightful accent to the juniper. The entire bouquet is perfectly balanced and is backed by the distillery's signature base spirit (a fruit wine liquor) that has an ever-so-slightly sweeter profile. This gin is divine and, because it is lighter and cooler than many of the big brands, it is ideal for a gentle introduction to gin.
Drinking Clearheart Gin
Where Clearheart Gin shines in cocktails is inside those with a light and fruity base and it is, quite simply, a lot of fun to play with.
It has made its way into a variety of drinks in my bar but some of my favorites include my own Autumn Slumber Toddy, in which the heat brings out a superb array of fruit and herbs, and the Dafne Martini where I've paired it with pear and more orange to enhance that particular profile.
You cannot mistake the beauty of the Sweet City, in which gin is paired with apricot brandy and vermouth – this cocktail is traditionally a genever one and Clearheart's styling is a nice match.
And, the big question: "How does it do in a classic Dry Martini?" That's difficult because I prefer a darker profile to my Martini and Clearheart doesn't really do that for me.
Instead, I suggest the Perfect Martini, Martinez or the esteemed Park Avenue (cucumber and pineapple are excellent together!).
Long story short, Clearheart Gin is one to seek out. When you do find it, pull out the liquor-stained bartending guides gathering dust on the shelf and have fun exploring new cocktails. This is a fun gin that anyone can enjoy.
About Clearheart Gin
Small batch, hand-crafted gin distilled from a fruit spirit with botanicals in the genever style.
Produced by Clearheart Spirits in Swisher, Iowa
Retails for around $24/750mL bottle
Originally Published: April 5, 2009
Updated: October 9, 2015
Disclosure: Review samples were provided by the manufacturer. For more information, please see our Ethics Policy.