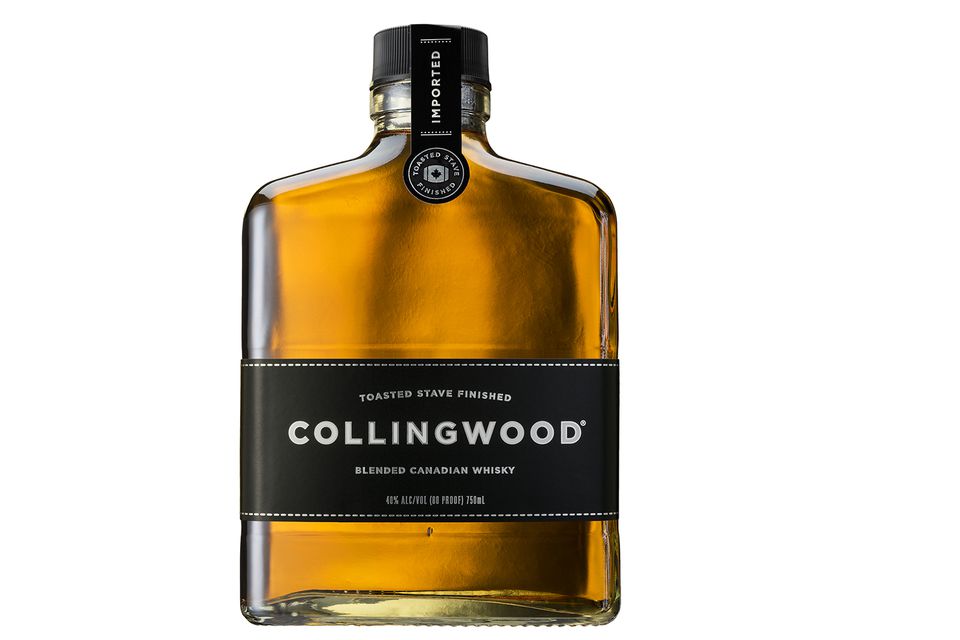 Collingwood is an exciting new maple wood mellowed Canadian whisky that is triple distilled for maximum smoothness.
Fans of exceptionally smooth premium Canadian whiskies will find Collingwood Select to be an essential addition to their liquor cabinet and cocktail enthusiasts will enjoy mixing Collingwood in their favorite whisky cocktails.
Collingwood will excite fans of Canadian whisky for both its smoothness and exceptionally fair price point ($26 MSRP).
Keep an eye out for Collingwood and pick up a bottle at the first chance. You'll be happy that you did.
Tasting Notes
At 80 proof (40% ABV), Collingwood Select offers a gentle, sweet nose reminiscent of fresh-baked scones, vanilla, warm caramel sauce and a hint of grain. There is no whiff of alcohol burn as is common in so many whiskies. Instead, Collingwood tantalizes the olfactory senses and makes the mouth water in anticipation of a great Canadian whisky.
Few whiskies can be realistically categorized as silky, but Collingwood wraps itself around the palate and offers a delightful and unique flavor profile due to the maple wood mellowing process that is unique to this whisky.
Gentle grain notes appear, along with orange marmalade, tea spice, cinnamon, confectioners sugar and a subtle maple note. The maple wood is well integrated into this whisky, and rather than being a marketing gimmick, it plays an integral role in helping this whisky become a contender for best in class.
Collingwood has a medium length finish, with fruit notes and cereal grains predominant. Cedar shingle, black tea and tobacco notes also gracefully appear before gently lifting off of the palate.
Final Thoughts
At a suggested retail price of $26, Collingwood offers a smooth, sophisticated and exceptionally pleasing whisky that is sure to delight any Canadian whisky enthusiast.
It is a better Canadian whisky than many Canadian whiskies at twice its price, so in addition to being a great whisky, its also a great value.
About Collingwood Select Canadian Whisky
Blended Canadian whisky finished in maple wood.
Produced in Collingwood, Ontario by Brown-Forman
Retails for around $26/750ml bottle
Originally Published: March 19, 2011
Edited by Colleen Graham: October 8, 2015
Disclosure: Review samples were provided by the manufacturer. For more information, please see our Ethics Policy.