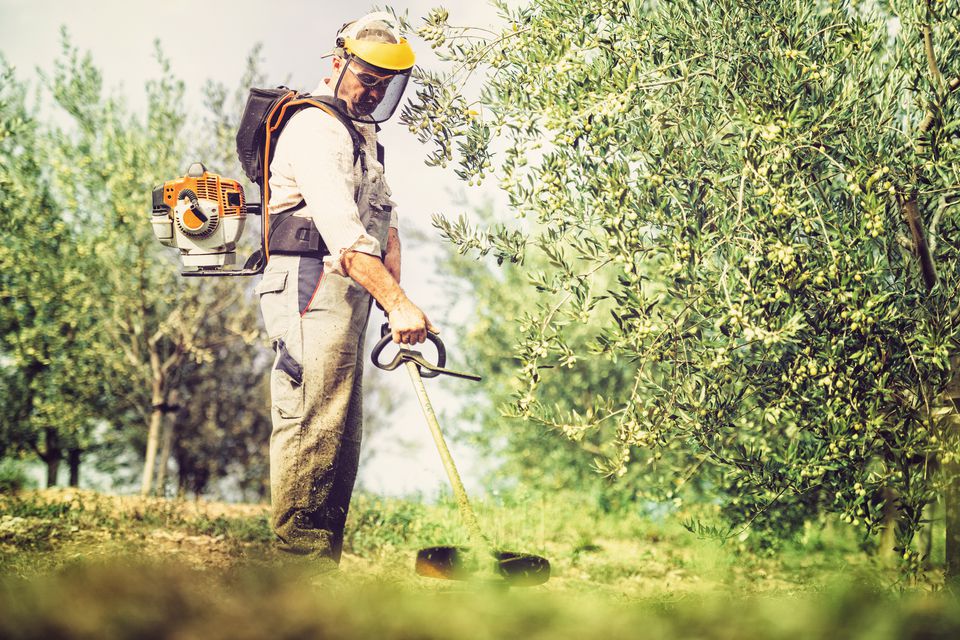 NST1118 and NST2018 Black & Decker "Grass Hog" cordless string trimmers are an improvement on the cheaper CST2000 Black and Decker Grass Hog models. The former are lighter (6.5-7.7 lbs. vs. 10 lbs.) and more powerful (18-volt vs. 12-volt). Spend the extra $20 or so and buy NST1118 from Amazon.com or the similar the NST2018: Over the long term, your body will thank you for it.
Pros, Cons, and a Brief Description of the Grass Hog
Like any other product, this string trimmer has its good points and bad points.
Let's begin this review with its advantages:
Black & Decker "Grass Hog" cordless string trimmers are light-weight.
Automatic string release makes them easy to use.
No extension cord or messy gas to deal with when using electric string trimmers.
Automatic startup: no tugging at a starter cord.
Recharging a battery is less trouble than going to the store for more fuel.
In spite of this last good point, it must be said that the chief disadvantage of this product is having to recharge the battery so often. Using a power tool that operates on battery power will always present trade-offs. Understand your own personal circumstances, likes, and dislikes before making the decision between battery-operated equipment and tools that run on gasoline, for example.
A brief description of this string trimmer follows:
At 18 volts, its power is not that of a gas model, but it is good for a cordless string trimmer.
The Black & Decker "Grass Hog" cordless string trimmer's battery holds a charge about 30 minutes.
Despite automatic release of string, manual adjustment is sometimes required.
The Black & Decker "Grass Hog" cordless string trimmer (NST2018) weighs 6.5 lbs., and the NST1118 model weighs 7.7 lbs.
Cordless String Trimmers and Their Competitors: a Comparison
When considering your options for string trimmers, you have essentially four choices: gas-powered, propane-powered, corded electric models, or cordless string trimmers that run on a battery.
All have their pros and cons.
Having to keep gas string trimmers fueled is messy business, plus you have to drop everything you are doing and go to the gas station if you find your gas can empty. And a new concern has surfaced recently: The higher ethanol fuel blends often found at gas stations now can mess up small engines. The trade-offs countering all these cons is that gas string trimmers are powerful and portable.
Propane is cleaner than gas but even more inconvenient to run out of, as you will have to drive to the nearest store that sells propane canisters (and that is usually further away than the local gas station).
Corded electric string trimmers have an obvious disadvantage: dragging the cord around (which can be dangerous, as well as inconvenient). But you do not have to worry about running out of fuel with them, or having to recharge a battery: Barring a power outage, you are guaranteed power.
Cordless string trimmers are clean and portable. Their main drawback is having to recharge the battery. This review uses Black & Decker "Grass Hog" cordless string trimmers (NST2018) as an example of cordless string trimmers. The battery of this particular model holds its charge for about 30 minutes -- sufficient for an average yard.
For larger yards, having to recharge the battery will become annoying.
Disclosure: Review samples were provided by the manufacturer. For more information, please see our Ethics Policy.