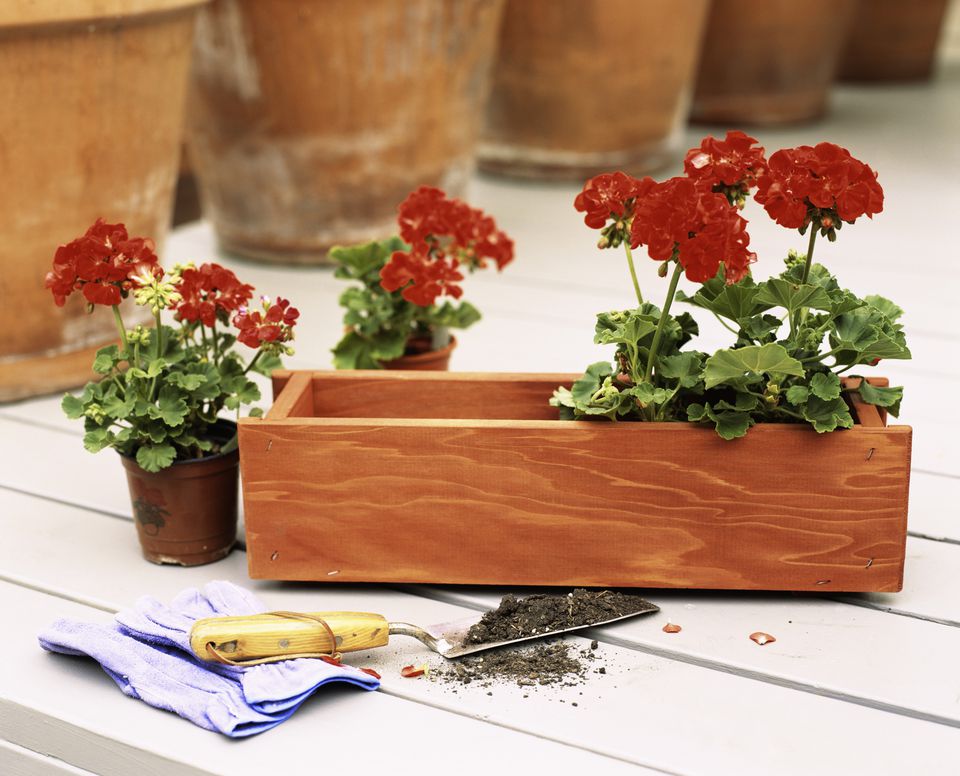 Will you be decorating cemetery monuments for Memorial Day for the first time this May? If so, you may be curious about what flowers work best for the holiday. This article will offer several suggestions.
You may also wonder how creating displays for this celebration differs from decorating for Veterans Day in November. How do so-called "cemetery logs" planted for the May holiday differ from those planted for the November holiday?
On a practical level, if you are looking for some choices for "patriotic" annuals for your planting needs, you need to decide between various types of red, white and blue flowers.
Differences Between Memorial Day and Veterans Day
For those who have not fully examined the history behind the two holidays, they may appear to be carbon copies of each other. But there is a difference between Memorial Day and Veterans Day (beyond just their dates). Memorial Day is a day set aside to honor U.S. military personnel who have died in the service of their country. Veterans Day, meanwhile, is the holiday on which America honors all U.S. military personnel who have served honorably.
In terms of decorating cemetery monuments, a big difference (in Northern climates, at least) between Veterans Day and Memorial Day is that the weather for the latter is plant-friendly. Thus the cemetery logs or other containers that you buy at the store for Memorial Day can be planted with live plants.
These are usually annual plants, because annuals are less expensive than perennial plants.
What Are Cemetery Logs?
Cemetery logs look like window boxes, and their framework is often made out of rough-cut wood. This framework resembles a log, thus their name. Like window boxes, cemetery logs are filled with soil and planted.
But in regions where the weather is too cold on November 11 (Veterans Day) to sustain annual flowers, cemetery logs are decorated instead with branches cut from evergreen trees, winterberries, artificial plants, and other ornamentation that can withstand the frosty temperatures.
Coming as it does just before summer begins (Memorial Day is celebrated on the last Monday in May), Memorial Day offers you better options for decorating cemetery monuments. There will be plenty of time during the cold months to display artificial plants, so why not take the opportunity to use live, annual flowers for Memorial Day?
Yes, annual flowers will die later in the year. But, in the meantime, they bring life to cemeteries. And isn't that what you truly seek from decorating cemetery monuments?
Except for their association with cemeteries, planted cemetery logs are essentially like other container gardens (also called "planters"). Let that serve as a reminder while you are shopping at the local nursery for plants to use in your Memorial Day cemetery logs. That will be a good time to pick up a planter or two for the yard.
For small yards, in particular, container gardens are effective for decorating your lawn, driveway, patio, porch or deck in summer.
Just get something with enough size to make an impact. Half whiskey barrels, cauldrons, and Greek urns filled with colorful annual flowers are all good choices. These containers can also be used at the cemetery. In fact, because they are more widely sold (unplanted) in some areas than are cemetery logs, they are exactly what many shoppers end up using for Memorial Day.
Selection of Annual Flowers
Popular choices in annual flowers for use in cemetery logs or other containers meant to decorate cemetery monuments include the plants listed below. These annuals are also great choices for container gardens to be used for display in the landscape:
Ageratum: short plant, usually with blue to bluish-purple flowers.
Alyssum (Lobularia maritima): short, trailing plant, usually with white flowers.
Lobelia: short, trailing, plant, usually with blue or white flowers.
Million Bells (Calibrachoa): short, trailing plant; the white ones are most popular for Memorial Day.
Salvia: medium-sized plant, usually with red flowers. 'Victoria Blue,' while technically a perennial, is treated as an annual in the North.
Geranium (Pelargonium): medium-sized plant (but slightly larger than salvia); red is the most popular color, but they also come in pink, white, salmon, and shades of purple.
Verbena: medium-sized, trailing plant that comes in various colors (red is most useful for this holiday, a good selection being 'Aztec Red Velvet').
Why these particular annual flowers? Well, for one thing, they hold up pretty well with the minimal care that they will get at cemeteries (including very little watering). Geraniums are especially low-care. And they will provide the main accent in such a composition. Also, as flowers for Memorial Day, specifically, this selection of annual flowers offers color choices suitable for the patriotic theme in the United States of red, white and blue.