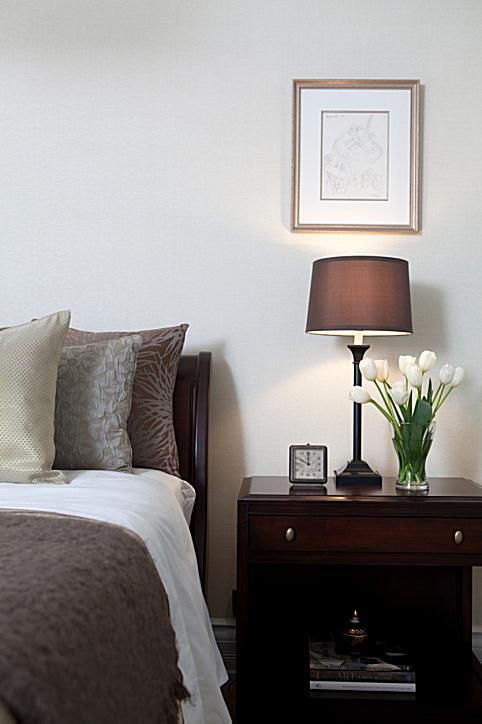 Cool and sophisticated, the color gray has quickly gained momentum in the fashion industry. It was only inevitable that gray's popularity would overflow into the home decorating arena. 
Gray is anything but drab. Without some care and thought, though, a gray room may seem uniform and dull. How can you spice it up and stay on budget? 
If you love gray but don't know how to decorate with gray, nor where to begin on a budget, these style tips should help you create a space that is vibrant and sophisticated.
Tips for Decorating with Gray
Unless you have quite a bit of experience in decorating, avoid cool gray shades with green undertones. This color can seem institutional unless you know how to use it. Though don't shy away from warm olive or khaki grays; these shades can make a room feel warm and welcoming.
Try mixing gray with a warm color for balance. Gray looks fabulous mixed with orange, yellow or citron green, and color adds a playful contrast to the neutral tone of gray. If you are trying to achieve a softer look in your space, the right shade of gray can even hold its own next to a warm taupe, ivory or chocolate brown.
If you don't have much natural light in your room, stick with warm shades of gray. But in a room with a lot of natural light, cool grays (or blue grays) can bring a sense of calm to the space.
If you plan to paint your walls gray and your room is small, consider painting the ceiling one or two shades lighter than your wall color. This can often create a beautiful effect in a small space. If the wall color is already a light shade of gray, try continuing the color across the molding and ceiling for an elegant, modern look.
Tips for Staying in Budget when Decorating with Gray
Since gray is popular right now in the fashion industry, shop clearance racks for scarves, sweaters and other items that could be refashioned into pillows or other accessories. With a little sewing, they could be great accessories for the room.
Make use of what you already have. Spray paint is a fabulous tool; use it to recolor a non-gray piece of furniture or accessory. Choose a high-gloss for a dramatic effect.
Aged wood often takes on a beautiful gray patina that can't be duplicated in a factory. Check flea markets and other places for reclaimed wood items, or make your own from scavenged pieces. (Or really make your own by leaving untreated wood outside for a season. It will develop a beautiful patina all on its own.)
Don't forget to check the "oops" paint section of your local home store. Gray (along with red, which by the way, looks fabulous with gray) is one of the most common paints mixed incorrectly in stores. Habitat for Humanity and other organizations often sell "recycled" paints (and aged wood!) that can be had on a shoestring…or for free!