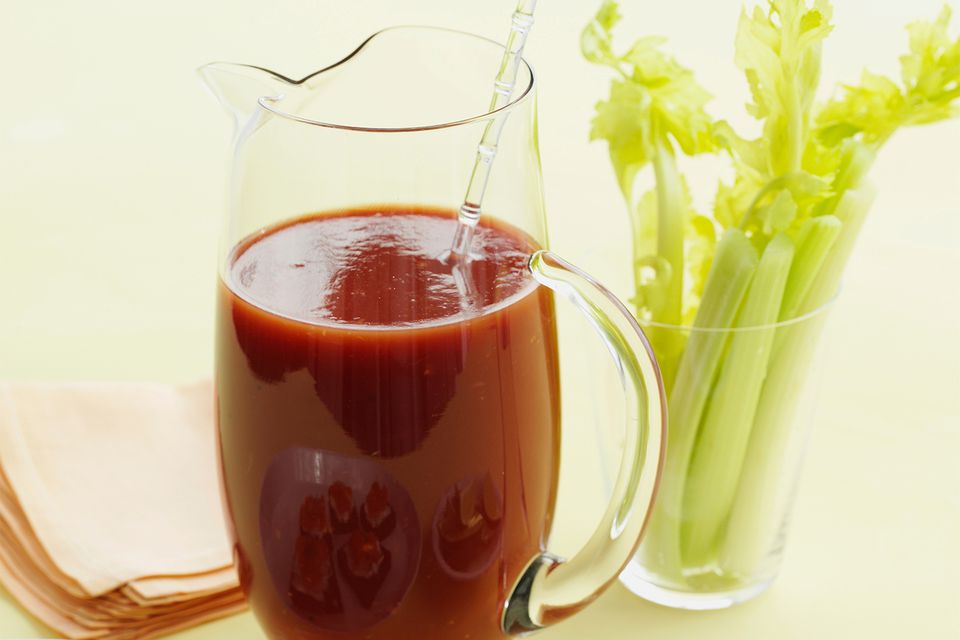 Melodie Buell of Organic Nation Spirits was kind enough to share this recipe for a spicy Bloody Mary mix with a couple of twists inspired by the Super Bowl XLIV teams, the Colts and Saints.
You will find that this mix is far more complex than the standard recipe. The combination of sauces and spices makes a great base which only needs a spirit and tomato juice added when you are ready for a drink.
15 oz Worcestershire sauce
1 oz olive juice
1 oz lime juice
1/2 Tbsp horseradish
1/2 Tbsp mustard (Dijon)
3/4 Tbsp paprika
1/4 tsp onion powder
1/4 tsp garlic powder
1/2 tsp black pepper
3/4 oz hot sauce
1/2 Tbsp salt​ (celery type)
Combine the above ingredients to make about 15 ounces of mix, which can be stored in the refrigerator.
To make a Bloody Mary, add Organic Nation Vodka or Organic Nation Gin and tomato juice to taste.
Or use the mix as a base for these football-inspired drinks...
Saints Slash Mary:
Start with the above mixture:
Add 1 tsp of cumin
Large stalk of Celery
Pearl Onions
Pickled Carrot and a Wedge of Bell Pepper
Top it off with a rich dark beer.
More New Orleans Saints Cocktails...
Colts Kicker:
Start with the above mixture:
Add 2 Tbsp of J. Wilbur BBQ sauce
Whole Garlic Cloves, sliced in half.
If you are feeling bold and have some extra pork ribs in the house, go ahead and through one in there.
Top with a med-dark beer (I suggest a nutbrown).
More Indianapolis Colts Cocktails...
Recipe Courtesy: Melodie Buell of Organic Nation Spirits. Special thanks to Chris Churilla.