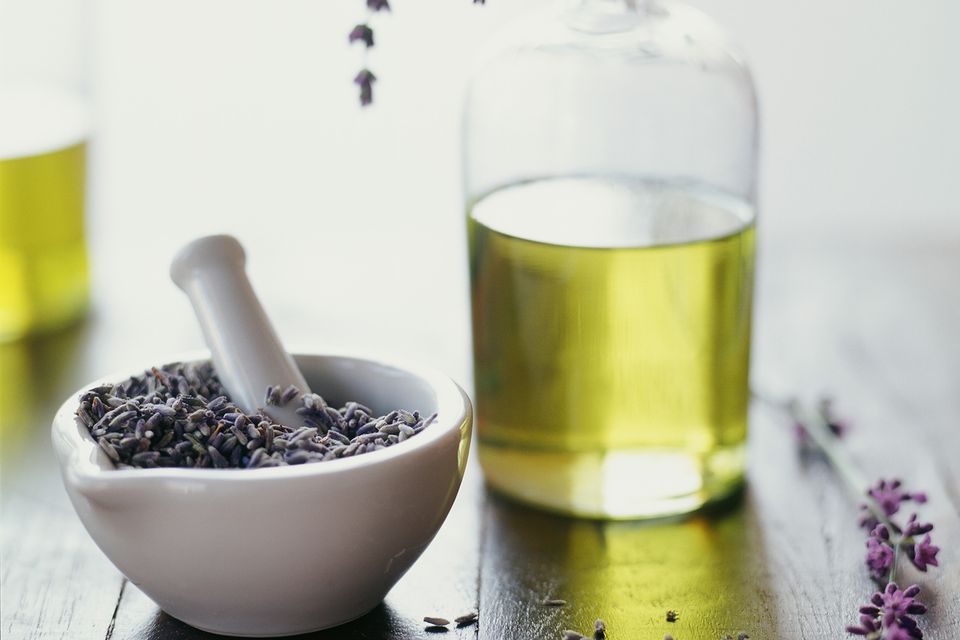 Simple (or sugar) syrup can easily be enhanced with your favorite herbs and one of my favorites is lavender. This little purple herb is ideal for adding an aromatic, light botanical flavor to any drink and will immediately transport you to a garden in spring.
When choosing your lavender, use buds that have not opened and flowered completely - for the best aromatic qualities go for the buds that are fully purple but still tightly wrapped. You can also use dried lavender, which can be found at most natural food grocers.
Below the recipe you will find a few cocktails that utilize lavender simple syrup as well as an adaptation that adds honey.
If you like, add rosemary to this syrup. The two herbs are perfect companions and the combination can be used in any drink that calls for one or the other.
Bring the water and lavender to a boil.
Stir in sugar until fully dissolved.
Reduce heat and simmer for about 15 minutes.
Remove from the heat and allow to cool and steep for at least 1 hour.
Strain out the lavender.
Pour into a bottle and keep in the refrigerator. It will store well for about 2 weeks.
The recipe makes a very sweet syrup and will yield just over 1 cup. If you would like to make more, simply double or triple all of the ingredients.
Lavender Honey Simple Syrup
Honey can be used as a portion of the sweetener for this syrup. It adds a darker background for the bright florals and is perfect for mixing into drinks with whiskey, rum and other dark spirits.
Another method for lavender-honey syrup uses lavender tea and that recipe can be found in this Daiquir-ease recipe.
To make the syrup, bring 1 cup water and 1 tablespoon of lavender flowers to a boil. Add 1/2 cup sugar and 1 cup honey and stir until they have dissolved. Reduce the heat and simmer for 15 minutes before removing from the heat. Allow to cool, then strain and bottle.
Cocktails with Lavender Simple Syrup
Now that you have your lavender syrup, the possibilities of drinks to use it in are endless. You will want to keep the flavors on the lighter side so the lavender can come through. Otherwise, it is a perfect match for every style of liquor.
Aside from these amazing (and simple) cocktail recipes, try your lavender syrup in your favorite tea or fresh-squeezed lemonade. For a homemade lavender soda, simply top 2-ounces of the syrup with club soda or ginger ale.
More Herbal Syrups
Don't stop with a lavender syrup, a variety of herbs can be used to create some delicious syrups that will add a hint of flavor to your favorite drinks.
For most herbs, you can simply use the recipe above and add the herbs of your choice. You can also combine two or more herbs or add herbs with fruits for some lovely combinations.
Here are a few ideas to get you started.
Raspberry-Lavender Syrup - Two favorite tastes of summer that is a great foundation for flavorful cocktails.
Rose Simple Syrup - A lovely floral syrup made with rose water.
Rosemary Simple Syrup - As lovely as lavender, pair this with fruits to create fabulous cocktails and mocktails. Can also be used to create a simple Rosemary Martini.
Basil Simple Syrup - A fantastic companion with gin and vodka.
Parsley-Lemon Simple Syrup - Quite interesting with infused vodkas, wine cocktails, and even flavors as strong as absinthe.