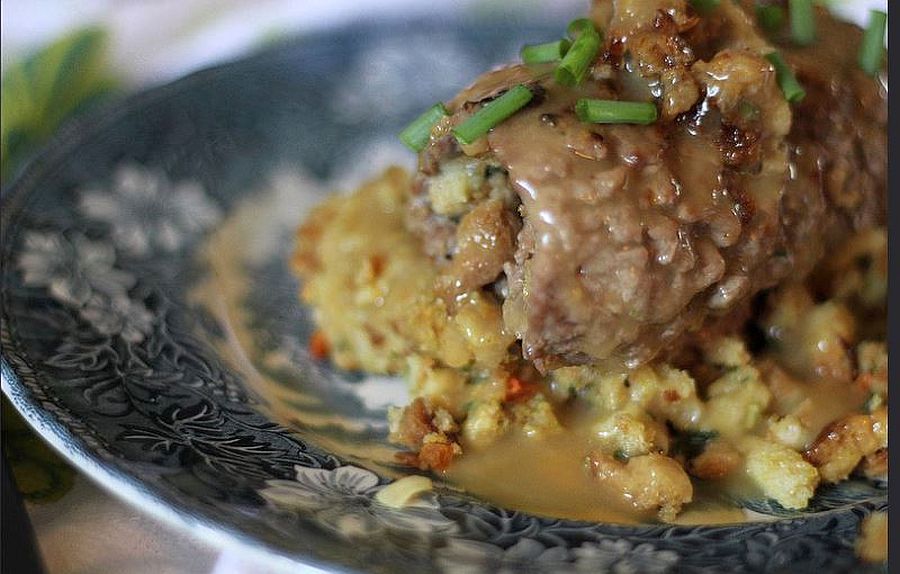 This easy beef cube steak recipe is not only fast but it can be very budget-friendly.
Cube steaks are portions of top or bottom round that have been tenderized by being run through a special machine. Don't overcook cube steak!

This was a dish my grandmother made for her hard-working steel mill husband. She'd fry the meat quickly and serve it with caramelized onions. If she had mushrooms, they went into the skillet, too. It's a great meal to this day.
4 (6-ounce) beef cube steaks
2 tablespoons butter
2 large ​onions (sliced)
Optional: 1 pound mushrooms (sliced)
Dash salt
Season cube steaks generously with salt and pepper. Melt butter in a large skillet and add onions. When they are translucent, add the mushrooms, if using, and saute 10 minutes or until onions have caramelized and mushrooms are nearly cooked, and the water has almost evaporated.
Push the vegetables to one side and add the cube steaks (in batches, if necessary) and add more butter, if necessary. Fry the steaks quickly -- about 2 to 3 minutes per side -- or until done.
Portion cube steaks with caramelized onions and mushrooms on heated plates and drizzle any accumulated juices over the meat. Serve with rye bread and boiled potatoes or mashed potatoes.
The Cubing Technique
Contrary to what you might think, cubing is a technique, not a cut of steak. Cubing is the process of running any tough cut of meat, be it beef, pork, venison or another protein, through a machine that cuts through tough sinew in a crosshatch pattern and gives the meat a cubed appearance and, thus, its name.
More Cube Steak Recipes
Pork Cutlets with Tomatoes and Mushrooms Recipe: Use cubed pork in this recipe that cooks on the stovetop along with mushrooms, tomatoes, and capers. Serve over rice or pasta with a side salad.
Turkey Cutlets Marsala Recipe: Ask your meat man to cube turkey cutlets for this delicious, lean dish fleshed out with mushrooms and Marsala wine.
Classic Veal Parmesan Recipe: Cubed veal cutlets can be used in this classic dish where the meat is breaded, fried and then baked.
Mushroom Minute Steaks Recipe: This easy beef cube steak features mushrooms and onions and takes only 25 minutes from start to finish.
Cube Steak Casserole Recipe: Beef cube steak, potatoes, and carrots are baked with cream of mushroom and cream of chicken soups for a tasty casserole.
Country Fried Cubed Steak Recipe: The beef in this recipe is floured, dipped in buttermilk and crackers and fried in a skillet.
Slow Cooker Cube Steak Stew Recipe: This dish can bubble away happily in a slow cooker while you tend to other things. Use new potatoes, canned corn and packaged gravy mix for an easy dinner.