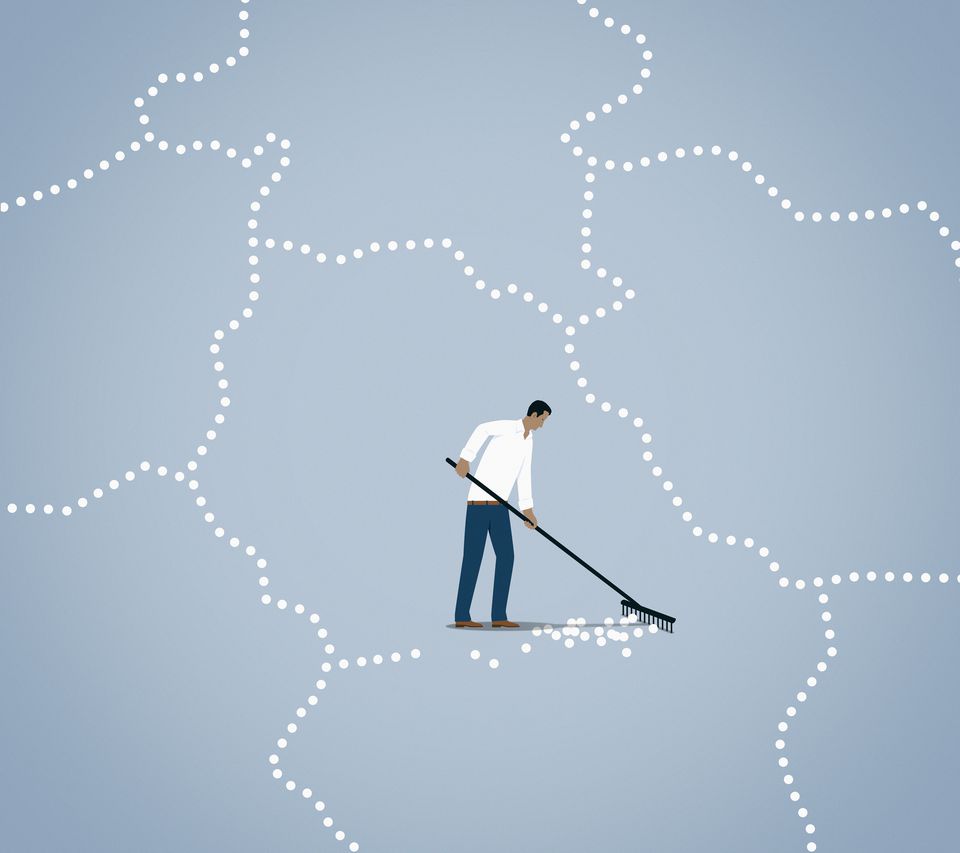 We all have those little accidents and mishaps that leave stains on our clothing, carpeting, and other materials. But many of the standard commercial products are laden with synthetic chemicals that aren't good for the environment, or for people—especially those with allergies or other sensitivities. Rather than reaching for a conventional fabric cleaner, try a non-toxic stain remover.  
Eco-friendly spot and stain removers are often plant-based cleaners, and many contain enzymes which mean...MORE they actually "digest" stains and odors, leaving surfaces spotless and fresh smelling. In addition, some also use ​essential oils, which enhance the cleaning properties of the product and smell wonderful, too! 
Show laundry stains who's boss with this eco-friendly, vegan laundry product certified by EcoLogo, an Environment Canada Program. The fresh lavender and grapefruit scent makes doing laundry seem like less of a chore and its gentle formula is safe for clothing, but tough on dirt. Plus, Attitude makes its products "carbon neutral," meaning no carbon footprint is left behind!

Leave it to Ed Begley, Jr., actor, author, and environmentalist, to create and market this non-toxic, natural cleaner containing a medley of aromatherapeutic essential oils, enzymes, and plant-based, sustainable ingredients that will treat not only laundry, rugs, and furniture, but hard surfaces, too! Use it confidently to remove tough pet stains, smoke odors and more.

Combat pet mishaps, nasty food stains and horrendous odors with this powerful botanical deodorizer that can be used on carpet, laundry, sports gear, upholstery and more! As a bonus, it's color-safe, scent-free formula can also be used as a laundry booster!

The Better Life line of products also includes an eco-friendly laundry detergent, tub-and-tile cleaner, and floor cleaner. 

This eco-friendly, vegan spray with a refreshing orange scent and natural enzymes is great for eliminating organic stains and odors. Give it a try for eliminating blood, urine, vomit, pet stains, food stains and more!

Citra also makes a variety of other products, including dishwashing powder. 

Continue to 5 of 8 below.

Be kind to the earth, but tough on spots and odors with this ecologically sound cleaner with an uplifting, lemony scent. Powerful enzymes and plant-based, replenishable ingredients remove the toughest dirt, odors, and stains, such as ink, grass, and protein. As a bonus, it's available in bulk sizes, too!

Ecos makes one of the widest arrays of eco-friendly cleaning products available, in many pleasing scents. Among their products are several great ones for removing pet stains and odors. 

Obtain super-clean laundry, naturally, with this lemon-scented, plant- and enzyme-based cleaning formula that removes odors and easily breaks down any oils, dirt, food substances or difficult to treat stain like grass and blood that may be lurking in your laundry.

Naturally, It's Clean also offers products specific for floors, kitchen, tub and tile, mildew, glass, carpet, and toilets. 

This powerful plant and enzyme-based cleaning formula, which is Leaping Bunny approved and a USDA Certified Biobased product, helps safely remove those tough, every day little messes and stains from your laundry. Plus, because it's non-toxic and biodegradable, you know it's safe for you and the planet. It is known for being kind to sensitive skin 

This eco-friendly product, which ranks in the premium category on Whole Foods Market's Eco-Scale system, eliminates any spots that may come your way with a nontoxic, scent-free formula containing powerful stain-fighting enzymes. Plus, because it's part of the 365 Everyday Value™ line, it's competitively priced!