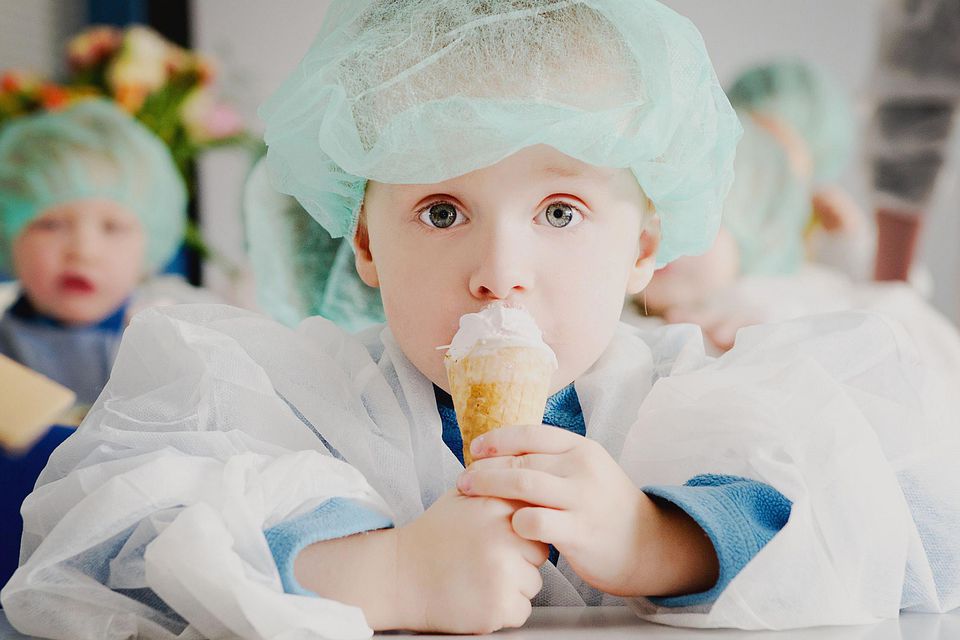 Kids love to ask questions and now they can get those million and one questions answered by going on some fun tours. Whether you're looking for field trip ideas or simply hitting the road for a day trip with your children, these top five types of tours give your family a great way to learn something new while spending time together.
Food Factory Tours
Food and candy factory tours put your children on the factory floor to see the foods they love the most being made.
Chocolate, ice cream, potato chips, jelly beans, soda and juice and more are just some of the types of food factory tours you can take your kids on. 
Most last an hour or less and you get to take home a free sample goodie at the end of the tour. You can expect to walk through the tour and most have age restrictions but typically 6 years of age is the minimum. 
Automotive Plant Tours
Automotive plant tours are a great way for your kids to see how cars are built. Cars are being made all across the U.S. these days so you don't have to travel too far for your tour. 
Because of the size of the automotive plant, you may be asked to walk some and ride in a medium-sized golf cart or other tour-type vehicle to make your way through the plant. Due to liability reasons, auto tours usually have a minimum age of 7, with some allowing between 5 and 6 year olds to tour. 
TV Station Tours
Little kids love the magic of television and they can get right in on the action with a TV station tour.
Children can tour the station to see the inner workings of what it takes to put on a newscast or run their favorite TV programs. They can meet the local news men and women who your kids see on TV every night and older children can watch a news segment in the studio, depending on the station's rules.
Many stations will also let your children sit at the anchor desk to pretend to read the news or stand at the green screen so they can take a shot at predicting the weather. You may just have a TV legend in the making!
To arrange a station tour, contact your local station's news director or assignment editor. Either one of these people can help you set up a TV station tour. You can usually bring smaller children on a TV station tour too but be sure to ask. Your tour time may be in between newscasts so that the news staff is free to answer questions and you won't have to worry about your younger children throwing a temper tantrum in the middle of a newscast.
Fire Station Tours
Even the big kids love fire station tours. Kids can learn fire safety tips directly from firefighters, see a firefighter in all of his gear so they know not to be afraid should they ever be in a fire and even sit behind the wheel of a real fire truck.
Fire station tours are easy to arrange. Call a local fire station and tell them your family is interested in a tour. You can also arrange for your playgroup to take a tour, your homeschool group or a small group of friends from school. There are usually no age limits, which makes a fire station a great place to tour because you don't have to find a sitter for babies.
Amazon Fulfillment Center Tours
Amazon has changed the way we shop and there's nothing more fun to a kid than to see where all the products, including toys, come from. Amazon Fulfillment Center tours are offered in several cities so that you and your family can see the entire order fulfillment process.
Tours are available for children 6 years old and up. Be sure to check the fulfillment center's website for tour dates because Amazon currently limits tours to only a couple of days each month.