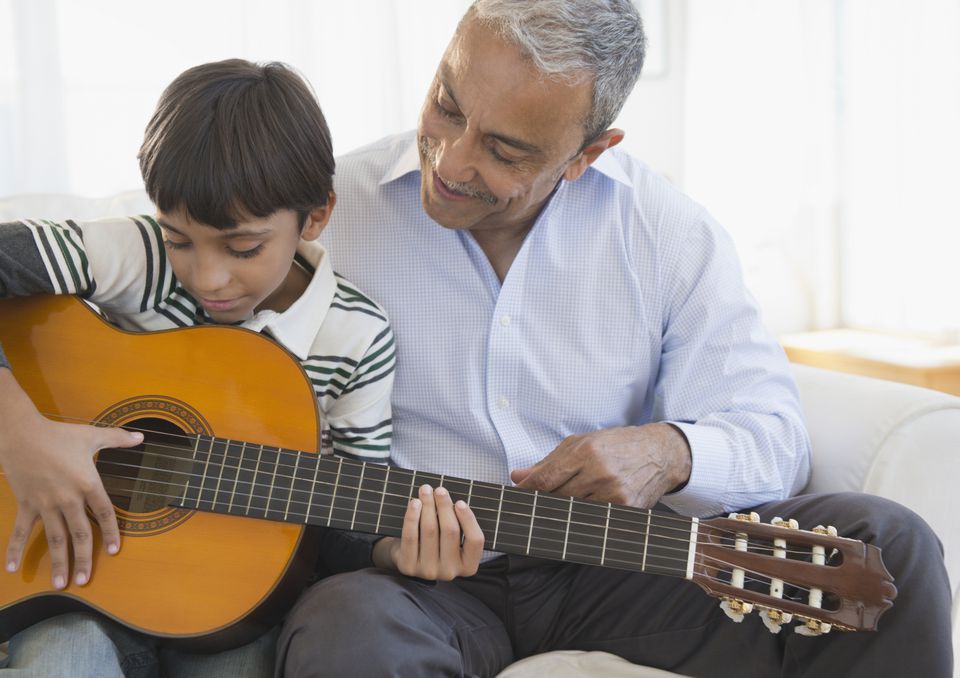 Like the idea of being a Grandpere? You don't have to be French to choose that as your grandfather name. Modern grandparents feel free to choose grandparent names just because they like the way they sound. It's always a good idea to discuss your decision with the other members of your family. Also, your grandchild will eventually have something to say about it. But for the first few months, you are in charge, so pick a name you like.
And learn more about being an involved grandfather.
Many of these names appear in several variations and spellings. Click on the links for more detailed information, sometimes including a link to an audio file.
Popular Ethnic Names for Grandfathers
These names are frequently chosen, probably mostly because they sound good and are easy for grandkids to say. 
German: Opa is a popular name for both those of German extraction and others. Some say it just sounds jolly.
Hawaiian: Tutu is a popular name for grandparents everywhere. Technically, grandfathers are Tutu Kane and grandmothers are Tutu Wahine, but Tutu is often used by itself.  
Filipino: Lolo is the most common name for grandfather. Others terms include Ingkong, Lelong and Abwelo, but these are seldom adopted by non-Filipinos. ​
Greek: Papu is popular with Greeks and non-Greeks, probably because it is close to Papa and PawPaw. 
Flemish: Bompa is sometimes changed into Boompa, the nickname used for Jimmy Stewart in the classic film Mr. Hobbs Takes a Vacation.
Less Popular Names
These grandfather names are less popular, probably because they can be intimidating to pronounce and tricky to spell. 
Chinese: YeYe is commonly used for paternal grandfathers, whereas the most popular name for maternal grandfathers is GongGong.
French: Grand-papa is a popular nickname, along with Pépère and Papi, although Grandpère is the formal name.
If you are still undecided about what grandfather name suits you, take this grandfather name quiz. You'll learn more about your grandparenting style and perhaps find just the perfect name! See also these FAQs about grandparent names.
See names for grandmothers or take the grandmother name quiz.