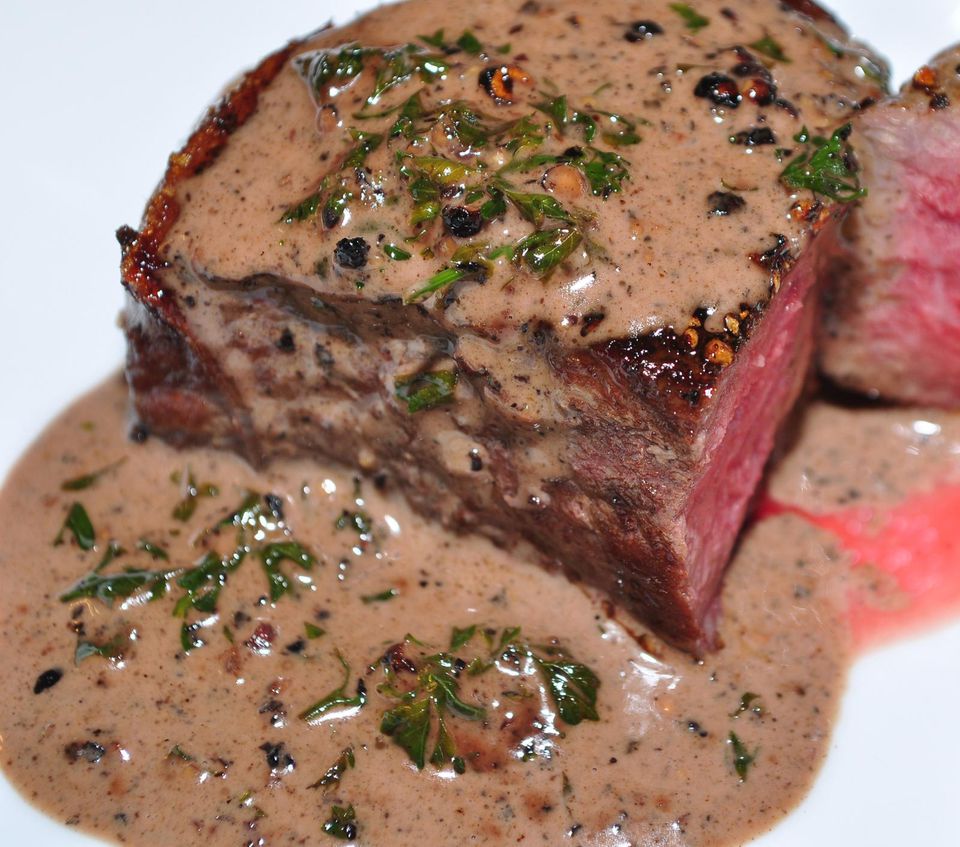 Tender filet mignon steaks are served with a tantalizing garlic mustard pan sauce enriched with shallots, wine, and cream. Have everything ready to do and you can have this on the table in about 20 minutes.
Rub Worcestershire sauce on both sides of filet mignon steaks evenly, then sprinkle with salt and pepper.

Heat a large heavy skillet over high heat until very hot, but not smoking. Add 1 tablespoon butter and swirl to coat the pan. Brown steak 3 to 5 minutes on one side, then turn and cook an additional 3 to 5 minutes on the other side to medium-rare doneness. (Turn only once.) Remove filet mignon steaks and keep warm while preparing the .


To the same undrained skillet, add the shallots and garlic, stirring for 30 seconds. Carefully pour in the wine and stir, scraping up the browned bits from the bottom, about 2 minutes. Add broth and bring to a slow boil. Cook for 3 minutes, then add heavy cream and cook until sauce begins to thicken, 3 to 5 minutes. Whisk in Dijon mustard until smooth. Return steaks to pan, turning to cover both sides with sauce, and warm 1 minute.

Serve pan sauce over warm filet mignon steaks and sprinkle with chopped chives.