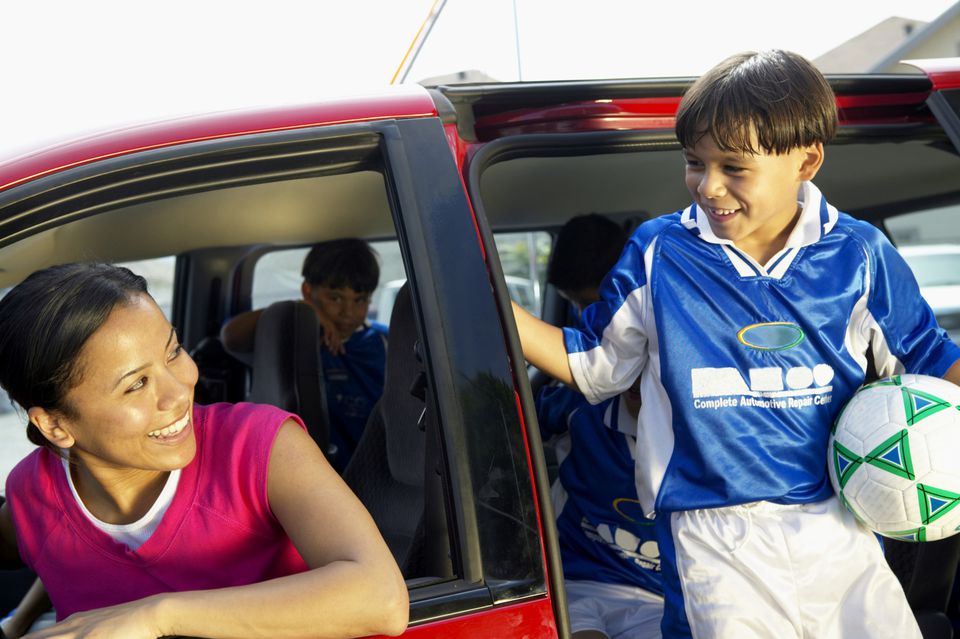 From sports activities to educational programs, quality after-school activities can be a wonderful experience for kids.Yet transportation can be a real challenge for working single parents. Here's what to do when you find yourself in need of after school transportation help:
Where to Find After School Transportation Help
Start by asking yourself the following questions:
Does the district offer after school child care? - If there's an already an after school child care program in place, find out if your child can attend. In some cases, there may be an additional fee involved, but the convenience of knowing that your child can go right from the activity to a pre-existing child care program may be worth the cost. 
Does a nearby child care facility offer after school care with transportation? - If so, they may already have after school transportation arranged for kids taking part in sports and educational activities.
Is there someone you know who could provide after school transportation help? - Asking for help directly is another way to solve the issue. Perhaps there is a neighbor, friend, or relative who would be willing to provide transportation to and from your kids' after school activities. In addition, find out whether any of your children's classmates or friends will be attending the same program, and ask their parents whether they could also drive your kids.
Can you alter your schedule temporarily? - If your children are interested in an after school program like a sports' clinic or seasonal activity that only runs for a short time, temporarily altering your schedule may be a viable alternative. And remember, it never hurts to ask; your supervisor's response may surprise you.
Can your kids participate in the after school activity part-time? - In the event that you can only find partial coverage for your after school transportation needs, find out whether your children would be able to participate in the program part-time. For example, maybe they can attend four out of the six planned weeks. As a last resort, this can be an effective solution to the challenge of securing after school transportation.