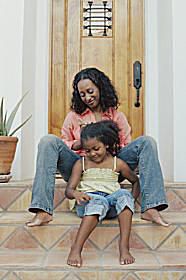 May is about Moms, remembering those who have passed on with Memorial Day, and also being aware of the need for more foster families.
Goals for the National Foster Care Awareness Month Campaign
Raise awareness about the magnitude of the issue and the urgent and sustaining needs of children and older youth in foster care and their families;
Issue a national CALL-TO-ACTION that motivates, inspires and facilitates many more Americans to come forward and help change a lifetime for a young person in foster care; and,
Develop a positive framework for maintaining visibility and interest in the foster care issue to support the year-round efforts of the National Foster Care Month Partner organizations and other child welfare agencies.
Foster Care Month also gives provides an opportunity for acknowledging the thousands of dedicated foster families and other caring individuals and organizations who are already supporting these young people.
Why do we celebrate it and who started it?
It all started in 1988, with Senator Strom Thurmond and encouragement from the National Foster Parent Association.
Celebrating Foster Care Awareness Month
Daily activities to help celebrate and spread the word about the need for more foster parents.
Gift Ideas
It wouldn't be a celebration without gifts.
More Information on Foster Care
Foster Parent Inspiration