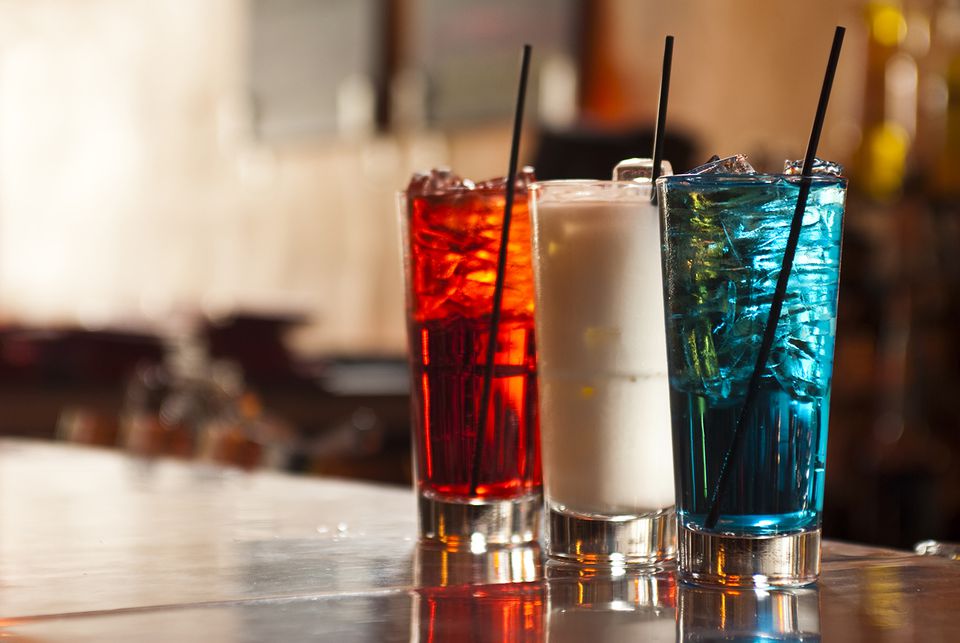 The Fourth of July is the premier summer holiday in America and the day is filled with family, friends, fun, food, and fireworks. Of course, every great party needs a great drink or two and there is no shortage of fine cocktails for this occasion.
The Red, White, and Blue Cocktail Menu
One of my favorite ways to celebrate any occasion is to design a cocktail menu that fits the theme. It just so happens that the Fourth of July is one of the easiest to work with.
You can quickly and easily design a cocktail menu using the patriotic colors of the holiday: simply think "Red, White, and Blue."
You will find below just a few suggestions for cocktails of each color in a variety of styles. Whether you want to stick with short and neat martinis, served tall sippers or fire up the blender for frozen delights, there are colorful options available.
Short & Stylish':
Tall & Refreshing:
Beautifully Blended:
Browse more colorful cocktails...
If the drinks I've chosen are not quite what you're looking for, here are some suggestions for finding red, white, and blue drinks based on the color of the ingredients.
Patriotic Cocktails
If following the color theme of the Fourth doesn't appeal to you, maybe one of these "patriotic" cocktails will.
Cocktails Named for American Places
Cocktails get their names for many reasons, but one of the most popular is to honor a certain place. This cocktail collection is filled with locations throughout the United States.
More Independence Day Entertaining
Drinks are not the only highlight of the Fourth of July and I have collected more recipes, tips, and tricks for getting the most out of this fun summer holiday.