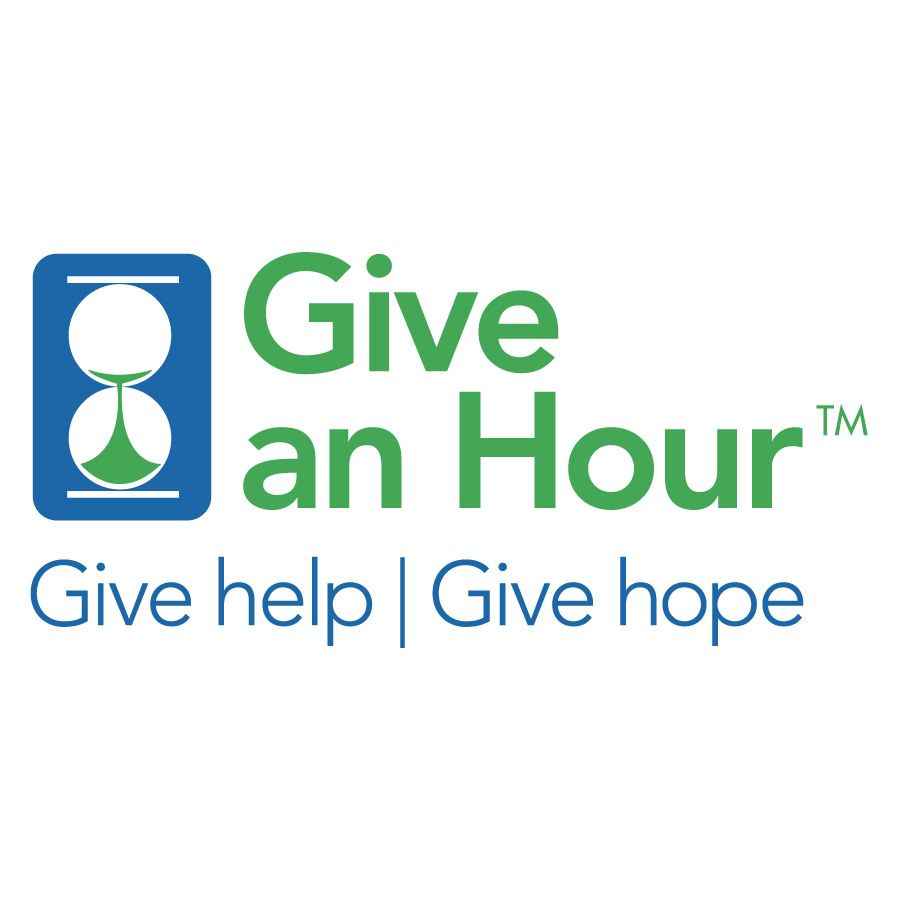 Thousands of current and former veterans that served in Iraq and Afghanistan are suffering from combat stress, depression, mood swings, nightmares and a host of other psychological issues that are directly related to their deployment(s). And more often than not, when a service member suffers from psychological wounds, their loved ones suffer too. Additionally, for various reasons, many servicemembers and their loved ones will not get the help they need—and that's exactly what Give an Hour is trying to prevent by offering free counseling and therapy to current and former military personnel and their loved ones.
About Give an Hour
Give an Hour is a 501(c) nonprofit organization that has a network of volunteer counselors, therapists, and other licensed professionals. They provide free mental health counseling to combat Veterans returning from Iraq and Afghanistan, as well as their loved ones—to include individuals that traditionally are not eligible to receive counseling through the military, such as parents of servicemembers, fiancées and significant others.
"What our Veterans and their families and loved ones are experiencing as a result of deployments, traumatic brain injuries, and other devastating physical injuries, PTSD and more is incomprehensible to the general population. The sheer number of people being affected makes it virtually impossible for the very competent but overtaxed military health care system to provide help to everyone who needs it," Dr. Barbara Van Dahlen, founder, and president of Give an Hour said in a released statement.
Furthermore, Dr. Van Dahlen recognizes that military personnel in need of help will often refrain from seeking assistance from military-sponsored programs because of the perceived stigma associated with treatment. Many servicemembers may fear they'll jeopardize their career by reaching out, whereas others will avoid help because of concerns that military professionals may view them as weak.
Give an Hour recognizes this concern which explains why anyone that utilizes their services doesn't need to fill out paperwork or insurance forms. And because the service is free, no checks or credit card information is required.
To help ensure that servicemembers and their loved ones who are in need of mental health services do not fall through the proverbial cracks, the Give an Hour network contains over 6,000 licensed professionals in all 50 states, Washington D.C., Puerto Rico and Guam that provide assistance to:
Active Duty Personnel
Members of the Reserve and Guard
Individuals that Have Separated from the Service
Military Spouses
Military Kids
Fiancées and Significant Others
Parents of Servicemembers
Counseling Services Provided by Give an Hour
The providers within the Give an Hour network offer counseling in a wide variety of areas that include:
Anger Management
Anxiety
Grief and Loss
Alcohol and/or Chemical Dependency
Traumatic Brain Injury
Marital Services
Individual Services
Group Counseling
Child and Adolescent Services
Parent Guidance
Separation and/or Divorce
Sexual Abuse
Pastoral Counseling
About the Counselors
All of the providers within the Give an Hour network are licensed professionals that have agreed to volunteer their time when performing services through the organization.
To meet a wide variety of needs the providers within the network include:
Substance Abuse Counselors
Psychiatrists
Psychologists
Social Workers
Pastoral Counselors
Marriage and Family Therapists
Psychiatric Nurses
Licensed Professional Counselors
Getting Help
Give an Hour has made the process of finding a provider incredibly easy. You can:
Do a Basic Provider Search. Enter your zip code, and you'll receive a list of the various fields in your area.
Do a Guided Search. If you select this method, you'll be asked a series of questions. Your answers will assist in helping you find a provider in your area that is a good match for your current situation.
Once you receive the list of providers in your area choose from one the list, then call and make an appointment. (Make sure and let the provider know you received their name from Give an Hour.) Additionally, many providers understand that in-person appointments may not always be feasible and will gladly conduct counseling sessions over the phone.
Besides the two methods mentioned above, Give an Hour also recognizes that many individuals may prefer homeopathic and other alternative therapies. To help meet this need they also provide a comprehensive list of Alternative Providers and Services.
Giving Back
Give an Hour believes that everyone has something valuable to offer and subscribes to the "pay it forward" philosophy, and thus after a participant's needs have been addressed they invite them to give back by volunteering in their community. If interested, Give an Hour will connect individuals with organizations within their community that need volunteers, however, it's important to note that volunteering is not a requirement to receive services.
Additionally, Give an Hour is always seeking volunteers. Military family members retired servicemembers, and citizens who simply want to help, are needed to check licenses of providers that want to join the network, distribute brochures, and coordinate partnerships between community organizations and military personnel and their family members who have utilized the services and now want to give back.
More About Give an Hour
In September 2005, Dr. Barbara Van Dahlen, a psychologist in the Washington, D.C. area founded Give an Hour. As of November 2011, licensed mental health professionals within the Give an Hour network have donated over 46,000 total hours of time offering free services to the troops and their loved ones.
If you'd like to contact Give an Hour the details are as follows:
Website: www.giveanhour.org
E-mail: info@giveanhour.org
Mailing Address:
Barbara Van Dahlen, Ph.D
Founder and President
c/o Give an Hour
P.O. Box 5918
Bethesda, MD 20824-5918