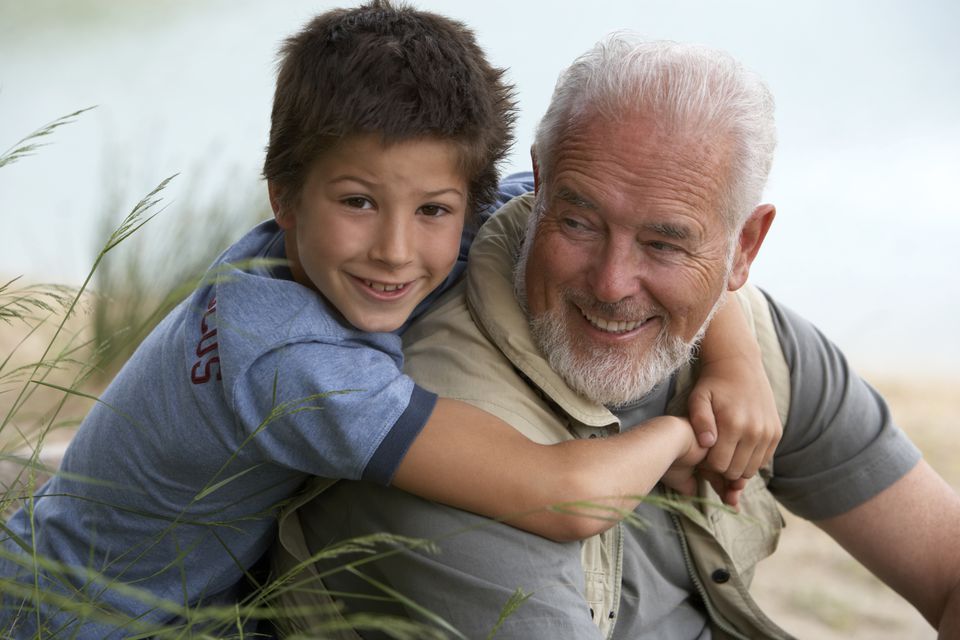 Why should kids be the only ones who get to go to camp? The last few years have seen increased interest in camps for kids and grandparents. Different entities offer grandparent camp, and they can vary widely in length, cost, activities and amenities. The emphasis can be on learning, nature, spiritual growth or a combination thereof. If you enjoy traveling with your grandchildren, you should definitely consider grandparent camp.
Many programs can be found through a web search, but here's a sampling of some of the options.
Clair Tappaan Lodge, built by Sierra Club volunteers in the 1930s, is headquarters for this laid-back camp. Although every day features hiking, swimming, skating or other activities, participants are welcome to make their own itineraries as well. The location is near Donner Pass, roughly 35 miles from Lake Tahoe. Minimum age is 5, and the cost is roughly $800 for adults and $700 for children. Can't make this camp? Check out the complete list of Sierra Club family outings. If your grandchildren are older, you might consider combining sight-seeing with service on a volunteer trip.
Stratford Hall Grandparent Camp allows participants to experience 18th-century life on a Virginia plantation. Held at Stratford Hall in Virginia, the birthplace of Robert E.
Lee, this camp is perfect for history buffs. Campers will cook over an open hearth, weave baskets and learn about colonial music. 
The three-day camps are usually held three times each summer, once each in June, July and August. Cost is $400+ per person. All meals are included, and accommodations are provided in a guest house.
Children can be as young as those who have just completed first grade and as old as age 12. Teens can attend with grandparents and serve as camp assistants, paying a discounted price.
Sagamore Summer Camp
Why not start with the granddaddy of them all? Since 1985 Grands Camp has been offered at the Sagamore Conference Center, Raquette Lake, New York, in the heart of the Adirondack mountains. If you read the history of this fascinating place, you'll be begging a grandchild to go with you.
The SagaGrands program is held in July. Children spend their days with camp staff and evenings with the grandparents, enjoying special programs such as campfires and a barn dance. Grandparents can bring more than one grandchild to SagaGrands, as long as they are able to help with supervising them. Cost is around $800 per person. 
Sagamore is also the site for two intergenerational programs that are booked through Road Scholar. The camp for grandparents with grandchildren ages 6-9 focuses on crafts, music and the outdoors. Cost is roughly $700 per person. Look for # 4977 on the Road Scholar website. Sessions for grandchildren ages 10-13 center around hiking and paddling. Cost is approximately $900 per person.
 Look for #21809 on the Road Scholar website. Packages include hands-on experiences, performances, field trips and many other features. Both programs are normally offered in July-August. 
Road Scholar, associated with Elderhostel and formerly known as Exploritas, also operates a number of programs designed for grandparents and grandchildren. Their offerings include adventure trips like rafting, tours with a historical slant, and trips that tap into particular interests like dinosaurs or surfing. Other excursions are labeled as "intergenerational" or "family." Accommodations at Road Scholar camps are usually hotels and resorts. If camping or more primitive accommodations are involved, the program description will make that clear.
The Haw River State Park Grand Camp welcomes children who are rising 2nd to 8th graders and their grandparents.
Haw River State Park is near Browns Summit, North Carolina. Activities include hiking, fishing and nature studies. Dates are usually in August. Cost is around $150 per person, and accommodations are in a cabin or motel. Click on the link above and scroll down to find the links for Grand Camp. One unusual aspect of Haw River State Park is that it is in the early stages of development as a park, so is not open for public use. The conference center that is one of the few facilities was previously owned by the Episcopal Diocese.
The Kawartha Lakes region of Ontario is the home of two Grandparent Camps, a two-night camp and a three-night camp. Grandchildren from ages 2-14 are accepted to these camps, which are held in late July and early August. Activities run toward the traditional — swimming, canoeing, hiking and stargazing. Prices are in Canadian dollars, with discounts for the third and fourth child. 
Grandparent University
A slightly different type of grandparent camp is offered at some universities. Typically these two or three day camps allow grandparents and grandchildren to sleep in university housing, take classes together and visit neighboring attractions. Obviously the university is trying to attract future students, and the welcome should be warm. The University of Wisconsin-Madison originated the Grandparents University concept in 2001 and has a patent on the name. Some of the programs below are affiliated with the original Grandparents University. Others have adapted the concept and use variations of that name. One caveat: As you are searching for these programs, be aware that the term "grandparent university" is also widely used for programs for grandparents raising grandchildren.
Church Camp
If you're looking for a budget-friendly option and you're a person of faith, church camp may be just the ticket.
More and more church camps are offering a grandparent/grandchild experience, and they are usually open to participants of all faiths. Some of these will be primarily the usual camping experiences, with some singing and devotionals around the campfire. Others will have a heavier spiritual component. Hundreds of these camps are available; those listed below are only a sample. You may have to click around the website a bit to find the relevant information.
Metigoshe Ministries, Bottineau, ND
Crossways Camps, Clintonville, Hatley and Waupaca, WI
Bubbie-Zaydie Camp at Tamarack Camps, Bloomfield Hill, MI
Camp Alexander Mack, Milford, IN
Heartland Camp, Parkville, Missouri, and Olathe, Kansas
Kingswood Campsite, Hancock, New York
Luther Point, Grantsburg, Wisconsin
Ironwood Springs Christian Camp, Stewartville, Minnesota