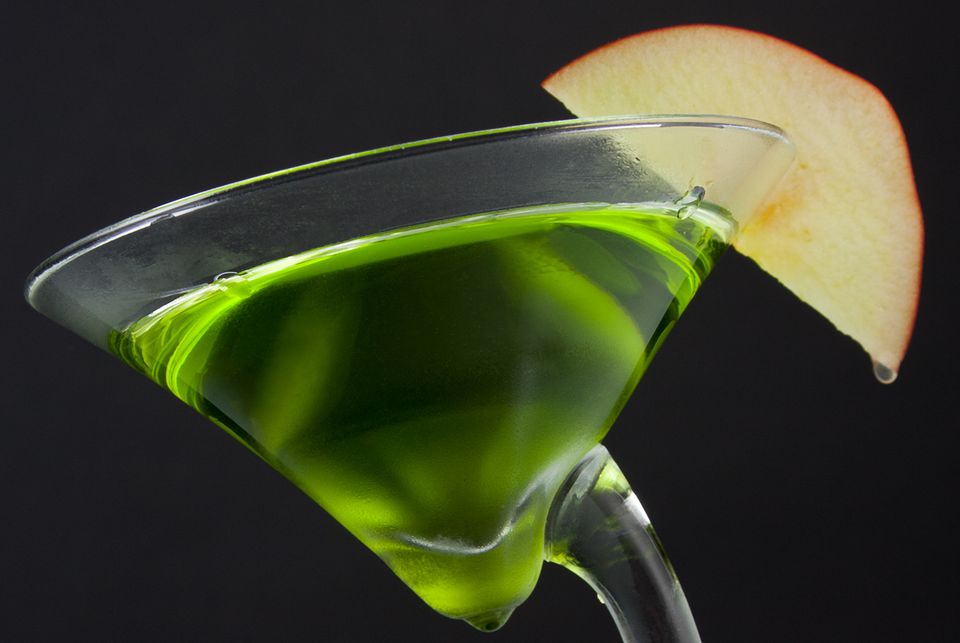 St. Patrick's day is a great time to enjoy the smooth, sweet flavor of Irish whiskey. There are a variety of ways to celebrate St. Patrick's Day and one of my favorites involve this great cocktail made by my local barkeep.
If you are a fan of sweet cocktails or enjoy the taste of green apple martinis give this one a try. The switch from vodka to whiskey makes a tremendous difference and adds a depth that is impossible with the clear liquor.
Also, with just three ingredients, the recipe is beyond easy. It won't take much effort to see if you enjoy this cocktail better than every other apple martini you have tasted in the past.
Ingredients:
Preparation:
Pour the ingredients into a cocktail shaker filled with ice.
Shake vigorously for 30 seconds.
Strain into a chilled cocktail glass.
Garnish with a fresh apple slice.
More Tips for Making a Great Green Dublin Apple Cocktail
Michael Collins is the suggested Irish whiskey for this cocktail though production issues in recent years have made it more difficult to find. A substitute may be required and Bushmills, Jameson, and Kilbeggan would all be excellent options.
The sour apple schnapps gives this cocktail its beautiful green color and there are a number of options available.
While Apple Pucker may be the first brand that comes to mind, try some of the premium brands like Deauville, Bols, and Gabriel Boudier. Any of these would be a considerable upgrade and will create a better balance in the final drink.
White cranberry juice is essential for allowing the schnapps to control the drink's color and it has other benefits as well.
This clear-colored cranberry juice is less sweet than the more popular red, which is important considering the very sweet profile of apple schnapps. This can be a difficult juice to find in the market, but a good grocer should have at least one option.
Buy White Cranberry Juice from Amazon
How Strong is the Green Dublin Apple Cocktail?
The strength of this cocktail is going to depend on your choice of liquors. To create an example, we will assume that the Irish whiskey is 80 proof and the apple schnapps 34 proof (both are average for their class).
In this case, the finished cocktail would be just around 17% ABV (34 proof), which is relatively mild for a martini and we can thank the abundance of juice for bringing it down a bit.
Edited by Colleen Graham