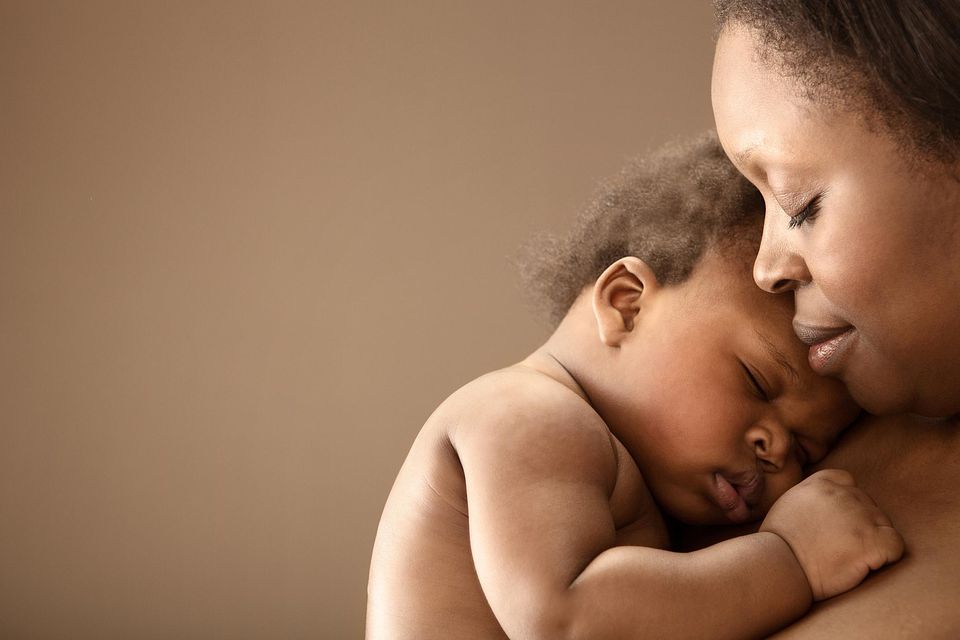 I don't know anyone who would say that single parenting is a breeze. But do you ever wonder if the people around you 'get' just how difficult it really is? When you're feeling like that, send this list around. It's written specifically for people who think the job you're doing is easier than it looks.
12 Gut-wrenching Questions Single Moms and Dads Ask Every Day:
Am I being too lenient (or too strict)? One luxury that coupled parents have is the built-in ability to ask for the other person's opinion. Single parents often have to figure out those details alone, even if they share the intention to co-parent. From struggling with whether to bend the rules to deciding whether to spy on your kids, when you're a single parent, it's 100% on you. There is no back up.
Is it this hard for everyone? There's a temptation to ask "What's wrong with me that I'm having such a hard time?" But it is hard. It's exhausting -- physically, mentally, and spiritually. And I'm sure it's that way for every parent at times. But when you're doing it all alone, and you're approaching the limit of how much you can take, self-doubt can be crippling.
Am I being too generous (or too strict) with my ex? For some single parents, changing the visitation schedule at the last minute or agreeing to 50/50 custody brings a wave of self-doubt. Conversely, other parents may wonder, "How can I be more accommodating while still standing up for myself?" or -- even more convicting -- "Have I done enough to encourage my kids' relationship with my ex?" For many, teeter-tottering between the two extremes is a regular part of the journey.
Are my kids safe? Elizabeth Stone equated motherhood with making the decision to have your heart walk around outside of your body. I can attest that that's true, and I'm sure dads experience the same phenomenon. When you're not with them, you worry. You wonder if they're okay. Single moms and dads who share parenting duties -- or who rely heavily on relatives, neighbors, and friends to help care for their kids -- often feel these emotions more intensely because of the frequency of their time apart.
Do I have the money for that? I know very few single parents, personally, who are not struggling financially.  For divorced parents, it's always more difficulty to maintain two households than one. And for parents who've always parented solo, it's hard to make enough extra income to feel comfortable taking the occasional vacation or setting aside some cash for the kids' college fund.
Who can I get to babysit/drive? Logistics are always front and center. From making sure the kids have rides to after-school activities and games to finding child care that suits your work schedule, the constant barrage of demands can feel overwhelming.
Are my kids ok? Parenting often feels like an experiment in trial and error. For many single parents, those questions quickly morph into self-blame around past choices and current limitations.
Am I doing enough for my kids? From the laundry and preparing meals to helping with homework and trying to have more than the obligatory how-was-your-day conversation, many single moms and dads wonder whether what they're doing is 'enough.'
Is taking time for myself selfish? From trying to carve out pockets of 'me time' to deciding they're ready to date again, many single parents wonder whether it's wrong to do anything for themselves at all. (And the paradox is that taking a little time away makes most of us more content and attentive parents when we return!)
Who's on my team? We've all heard the saying "It takes a village to raise a child." Every day, single moms and dads are trying to figure out who's in their village. On their team. Willing to help out.
When will this get better? There's often a temptation to think that there should come a time when it all fits together. When it becomes less work. When it hurts less. When you feel capable and strong. But the reality is that it may always be difficult. You'll get better at it, certainly, and your perspective will change with time, but being a single parent will always come with challenges.
What am I missing? You know that nagging sense that you've forgotten something? Many single moms and dads walk around with that feeling every hour of every day. But it's not possible to do the work of raising kids without forgetting a thing or two! So the trick to facing this question is doing what you can to be organized while also practicing self-kindness. You do what you can, when you can, and it's enough.