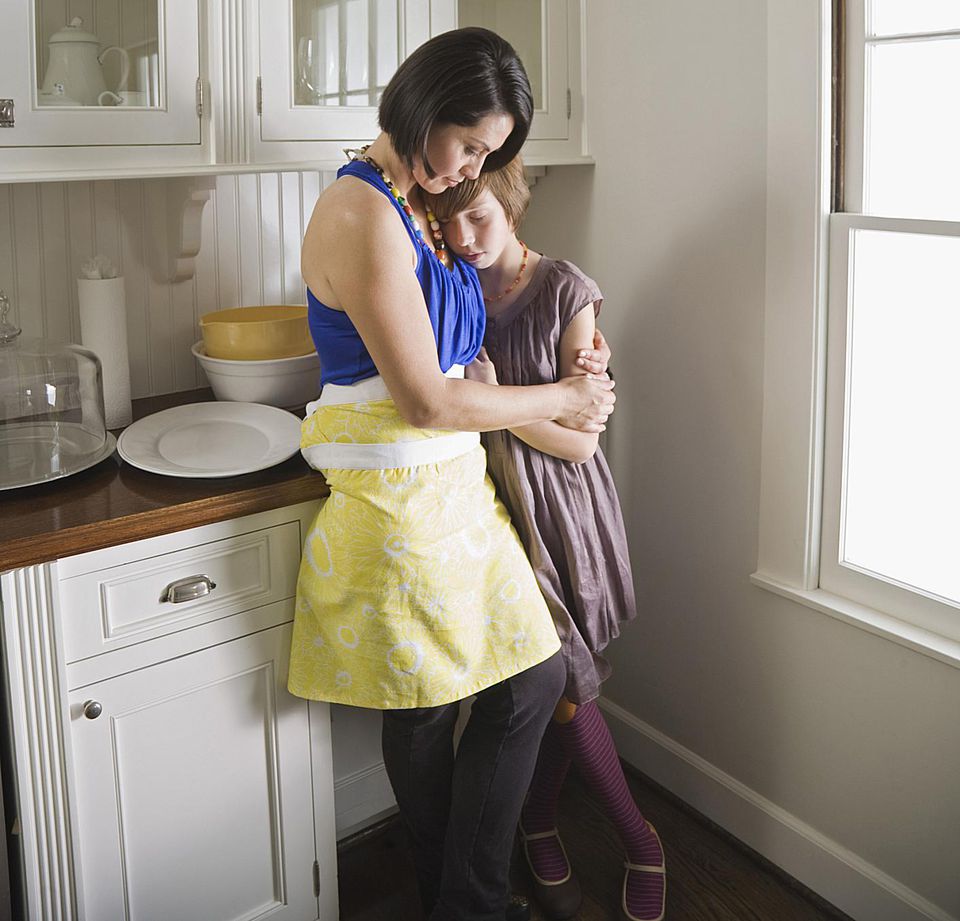 Kids cope with divorce best when their parents are attentive to their needs and remain active participants in their lives. In fact, as your children's parents, you have a unique opportunity to set the tone for how they're going to deal with your divorce from the very moment you first tell the kids about your separation. No matter where you are in the process, though—whether the separation is startlingly fresh, or whether you're already several months into the healing process—these tips will help you anticipate and cope with the effects of divorce on children:
Be Open, Approachable, and Honest
The best thing you can do for your kids right now it to be there for them physically and emotionally. In other words, be someone they can trust. When responding to their questions, be as honest as you can without passing along details that are either inappropriate, or that your children are not ready to hear. Remember, too, that you must never speak negatively about one another to your children. It destroys their trust in you and puts them in the middle of your conflict.
Allow Your Children to Express Their Feelings
This is a critical step in helping children of divorce. Realize, though, that your children may be reluctant to share, for fear of upsetting you or hurting your feelings. If they'd rather not open up, try not to take that personally.
Instead, make every effort to have an open mind and let your children know that they can come to you any time with their questions. Remember, too, to honor each child's differences, and realize that it will take time for them to process what's happening.
Continue to Parent Well
Do not make the mistake of going soft on your kids right now. Even though they're coping with the effects of divorce and family change, they truly need continued boundaries, discipline, and expectations. In fact, being consistent and following through sends children of divorce a critical message: that the adults in their lives believe they are capable of handling what is happening.
Collaborate With Your Co-parent
One of the very best things you can do for your kids right now is to learn to collaborate with one another. It's imperative that the two of you put your differences aside for the sake of your kids. Recognize that it will take time to establish an effective "working relationship," but it is one of the greatest gifts parents can give children of divorce during a time of uncertainty and upheaval.
Develop a Support Network
This is a step that you must not ignore. Even if you have to hire a babysitter occasionally in order to get some time to yourself or get together with a supportive friend, do it.
Taking care of yourself in this way will help you as you're coping with the divorce yourself and dealing with your own feelings of loss. This is important because the more you're able to cope well, the more you can also help your children cope with the effects of the divorce.