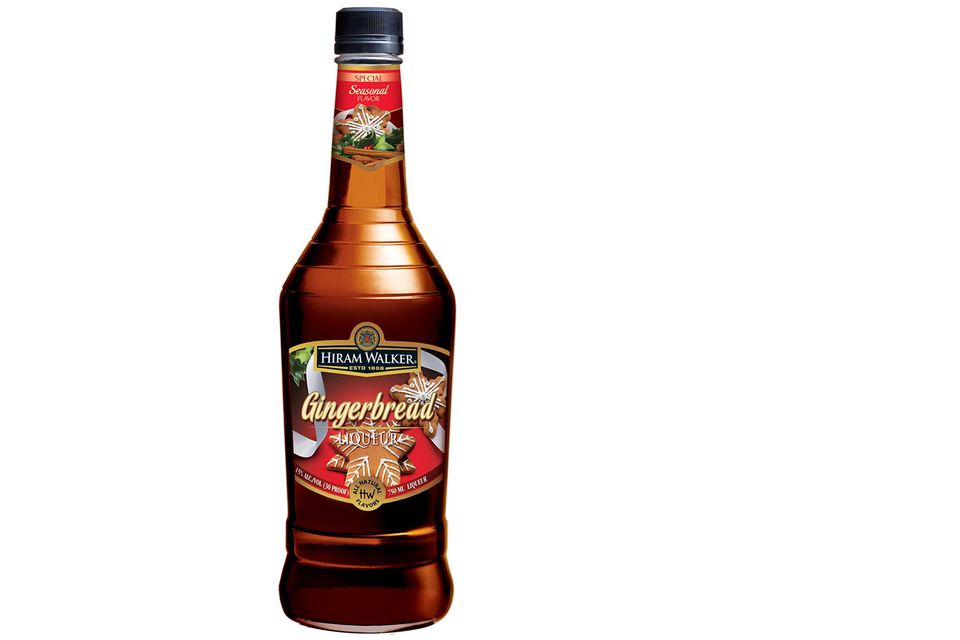 Hiram Walker produces many flavored liqueurs that fit into some unique niches and serve up a profile for numerous cocktails. You can find almost any flavor from nuts and fruits to genuine blends meant to replicate a particular flavor.
One of the seasonal blends that fits a very specific niche is the Gingerbread Liqueur. This flavor is only available around the holidays and its flavor is derived from a blend of herbs and sweeteners meant to replicate one of the favorite treats of the winter season for easy, comforting cocktails.
Hiram Walker Gingerbread Liqueur Review
Liqueurs, or cordials are unique in the "spirit world" and among each other: it is rare to find two that are as closely comparable as one tequila, gin or vodka is to another of its kind.
There are few liquor producers that take on the novel flavors and those that do often stray into exotic blends. Hiram Walker is one of those companies and their Gingerbread Liqueur is one such liqueur.
Better Than Expected?
Typically skeptical of the quality and cocktail usefulness of niche cordials, I was not expecting a lot from this gingerbread-flavored liqueur but I was pleasantly surprised. This one is not overly sweet as many are.
The flavor is so close to the traditional Christmas gingerbread man that, especially in the aftertaste, I almost forgot it was a drink and not the food. The balance of spices and sweetness is nearly perfect.
A Liqueur For Winter Cocktails
I found Hiram Walker's Gingerbread Liqueur to be a great cocktail mixer, one that I'll probably keep around for holiday entertaining. Where most gingerbread-flavored cocktails require clove, cinnamon, citrus and a sweetener, this makes it so much easier as I've demonstrated in the Gingerbread Man-tini.
Mixing the liqueur with milk, a little vodka and maybe some Kahlua produces a really nice nightcap the company calls a Gingerbread Latte. I do prefer it on the rocks in the fashion of a White Russian.
Tasting Notes
This liqueur holds the warm aroma of sweet cinnamon and cloves from fresh-from-the-oven gingerbread cookies and a silky, slightly too sweet palate of delicate citrus and cinnamon against a sweet bread background. Cloves warm up the finish with silky cinnamon leaving a long trace of its sweet goodness.
Gingerbread Liqueur Cocktails
Rocky Mountain Ginger Crisp
About Hiram Walker Gingerbread Liqueur
Gingerbread-flavored liqueur made with "all natural flavors" and containing "caramel color."
Produced by Hiram Walker, Pernod Ricard, USA
Retails for around $10/750ml bottle
Disclosure: Review samples were provided by the manufacturer.