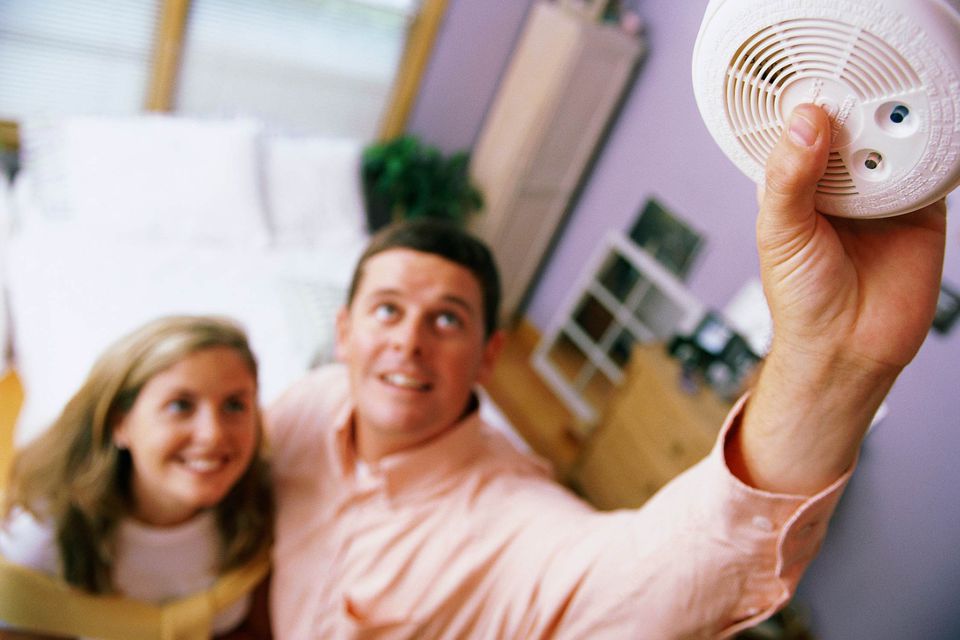 Most people think of home fire safety when the distinct chirp from the smoke detector or carbon monoxide detector signals the batteries are low. This annoying noise usually serves as a wake-up call in the middle of the night when everyone's asleep. Rest easy when you incorporate home fire safety tips for kids and parents that protect all of you year-round:
Be Proactive With Home Fire Safety
The U.S. Fire Administration reports an average of 3,695 deaths due to fire between 1998 and 2007.
Another 19,405 fire-related injuries are reported each year.
Don't wait for the batteries to run down in your detectors. Keep your family safe without relying on a low battery signal.
The National Fire Protection Association (NFPA) recommends changing batteries at least once a year and replacing smoke alarms every 10 years. With children in the house and for your own peace of mind, play it even safer by replacing smoke and carbon monoxide detector batteries at least twice a year.
Set a Replacement Schedule
The easiest way to keep track of when you change the batteries is to follow the time change schedule. Replace the batteries with each Daylight Saving Time switch.
When you set your clocks forward and back, install new batteries in every smoke and carbon monoxide detector. This will give your detectors fresh batteries in the spring and fall.
The batteries you take out of the detectors can be used in your child's toys so you're not throwing away batteries that may still have some life in them.
Just be sure to store them separately from new batteries you'll be installing in your smoke and carbon monoxide detectors.
Set a Testing Schedule
Test each detector monthly. If you don't think you'll be able to remember, go to your family calendar now and write it down for the next 12 months that you'll be testing on a certain day.
A 2014 report from the NFPA that nearly two-thirds of home fire deaths between 2007 and 2011 occurred because the homes had smoke alarms that didn't work. In nearly half, the smoke alarms batteries were disconnected or missing and 24% had dead batteries. As tempting as it is to disconnect the battery when burnt toast sets it off, open windows to clear the room but leave your smoke detector alone.
By setting up a testing schedule, you'll be able to verify the batteries are installed, connectors are working properly and the alarm is loud enough. Mark your calendar and stick to your testing schedule.
Don't Forget Hardwired Smoke Detectors
If your house has a burglar alarm, you may have hardwired smoke detectors that are tied into your system. Most alarm companies recommend you test your burglar alarm once a month. This is a good time to test your alarm system's smoke detector too.
Ask your alarm company for recommendations on how to test your particular smoke detector. Be sure your system is put on a "test" before you set the alarm off. Otherwise, the fire and police departments may show up at your house thinking you have an emergency.
Review Your Home Fire Safety Plan
Run through your family's fire safety plan at least twice a year when you're changing the batteries or monthly when you're testing your detectors.
Hold home fire drills to make sure everyone in your family knows how to get out of the house in case there's a fire.
Reminding your kids about your family's fire safety tips ensures they know exactly what to do if an alarm ever goes off. Reviewing the drills is especially helpful for younger children who need their memories refreshed more often.
A 1998 Centers for Disease Control and Prevention study points out that children four and under are particularly susceptible to fire-related injuries and deaths. Help all of your children understand the importance of fire safety through talks, fire safety books and fun child safety activities. Learning home fire safety tips teaches your kids not to be scared but prepared.