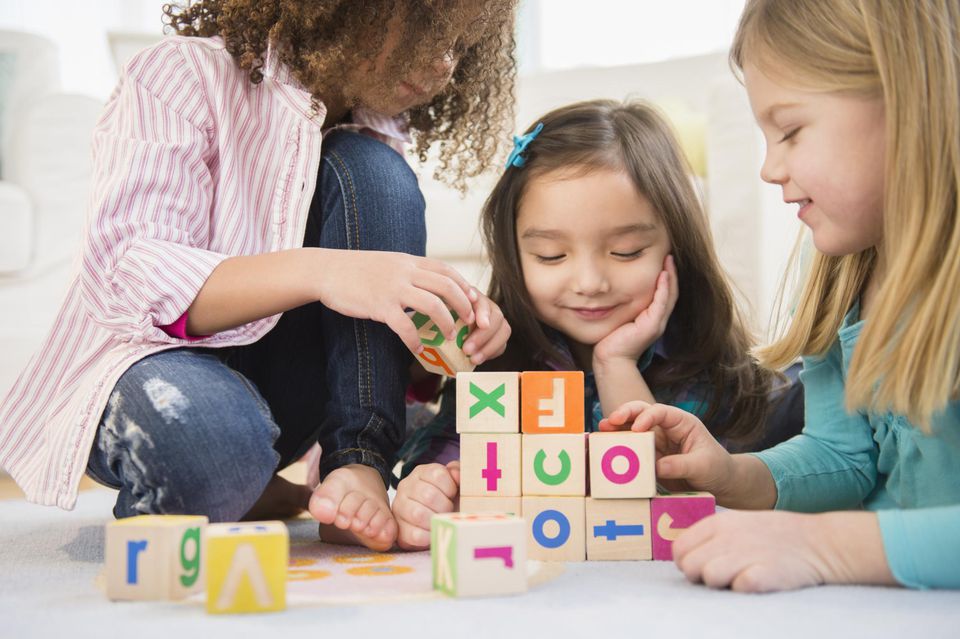 Ask for a volunteer to host the next play date in her home and everyone will look at each other waiting for another parent to accept the challenge. But hosting a play date doesn't have to be stressful. With minimal effort, you'll become a play date pro who's always willing to open your door to your friends and your kids' friends. Host a perfect play date for children that's fun for everyone and easy on you.
Plan Your Play Date
1. Set a Definite Start and End Time for Your Play Date
Make hosting a play date easier on yourself when you set a start and end time. An hour to an hour and a half is ideal, with no more than 2 hours tops.
When setting your time, you'll run into conflicts with nap times for babies and lunch times for older children. You won't be able to accommodate everyone's varying sleeping and eating schedules for your play date. But you can always let the moms know you'll offer another time for the next play date you host so everyone has a chance to come over.
2. Limit the Number of Kids
It's tempting to open your doors to a large number of families because you want to make sure there are plenty of kids for everyone to play with at your play date. It's best to invite a small number of moms and kids for your first play date, though.
You won't feel as much pressure to entertain so many people, and you won't have 20 kids tearing up your home.
Your play date will also be more cozy, giving everyone the chance to get to know each other better.
Start with 5 families for your first play date. You can later decide if you'd like to expand your play dates to 10 moms and their kids. More than 10 may lead to too many headaches for you to want to host any more play dates.
3. Ask Your Guests to Bring a Toy
While it seems you're constantly tripping over your kids' toys, you might not actually have enough to entertain every child at your play date. You may have a preschooler with no baby toys scattered about any more. You may have an infant and aren't quite ready for toys suited to ages 3-5.
A simple solution? Ask everyone coming to your play date to bring one of their child's toys from home. Not only can everyone have something to play with, all of the kids will learn about sharing.
Get Ready for Your Play Date
4. Don't Clean the House!
How many times have you been a guest in someone's home and you roamed into every room of their house? One of the main reasons people are reluctant to host a play date in their home is that they'll have to clean.
But you're not holding an open house for potential buyers. Confine your guests to a few rooms, and manage the mess in those areas. The bathroom, kitchen and the area where the kids will play are the essential rooms you should clean.
This way, you're not exhausting yourself cleaning before the play date. You'll also be more willing to host another play date in the future if if you're not spending the days leading up to it with a feather duster in one hand and a vacuum cleaner in the other.
Just block the areas where you don't want guests with baby gates or simply lock the doors. Give a quick tour when everyone arrives, but only show them the rooms they'll need to access.
5. Prepare Your Child to Host
Your child will also serve as the host at the play date. Do your best to prepare him.
Before company arrives, help your child understand what's going to happen. Other kids will be playing with his toys, sitting on his furniture and running through his house. This is a big deal for children who've never had kids come over.
Encourage him to play host to you and your spouse for practice. Simulate a play date with his stuffed animals. The more prepared he is, the less likely he'll be to get his feelings hurt when he sees other kids handling his stuff.
6. Lock Up Your Pets
As a courtesy, tell your guests ahead of time if you have any pets.
Moms and kids may not be able to attend because they have allergies, and it's best for them to know before they show up and start sneezing.
On play date day, put your animals behind a locked door. Your pets will stay safe from curious hands that want to see what happens when you pull the nice kitty's tail and kids who are frightened by animals don't have to come face to face with your scary (in their eyes) parakeet.
Host Your Play Date
7. Keep Snacks Simple
Part of the fun of a play date is to give you some face time with your mom friends. If you're spending all your time trapped in the kitchen, checking the food in the oven and filling drinks, you're secluded from the interaction and some much-needed relaxation with people who can say more than 3 words in a sentence.
Be a great play date hostess without serving as the official waitress. Keep snacks simple. Crackers, cheese, fruits and juice boxes will prevent you from running back and forth to the kitchen while making all of your little guests perfectly happy. Adults can eat the same snacks and drink tea or water.
8. Separate Play Areas by Age
Section off your play areas to keep the bigger kids away from babies. Designate where all babies should go by using blankets, toys or baby gates to separate and shield them from the kids who'll be running around the room or in the yard.
This will also make your guests more comfortable. They won't have to worry about 6 year olds trampling their 6 month olds.
9. Plan One Structured Activity
Free play is wonderful for kids at your play date. You can also set aside some time for a structured activity or use one of these 10 play date ideas. This is a great way to get the kids to settle down right before they leave.
Have the kids clean up the toys they've been playing with while you set up the supplies for the activity. When they're finished, they can create their own picture frames, puppets or other easy family crafts.
10. Have Fun!
A play date should be fun ... not just for kids, but for adults too.
You're not hosting this year's star-studded gala. You're opening your doors for an hour or two of kid-friendly fun that also gives you some time to unwind and connect with moms who are going through the same day in and day out challenges as you.
It's your play date too, so sit back and enjoy it!