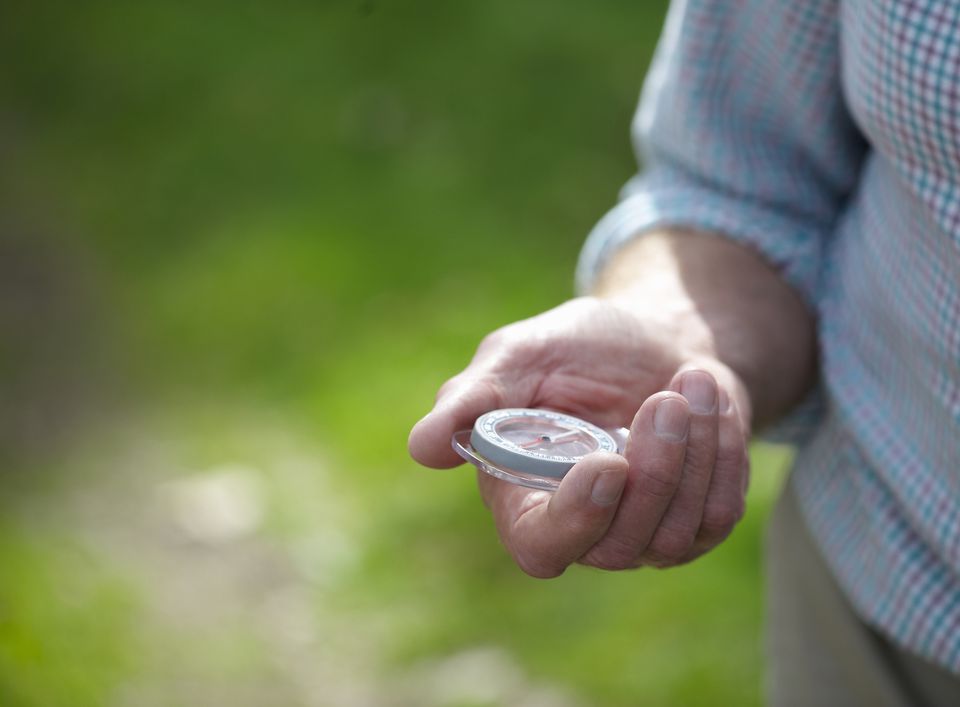 A reader wants to know how to read the feng shui compass - behind the door or in front of an open door? Does she take the compass reading of both the back door and the front door? 
For feng shui purposes, you only need the compass reading of your front door, not your back door. To get the most accurate feng shui compass reading, you need to take several readings. Why do you need to take several compass readings for your feng shui purposes?
More often than not your compass readings will vary because of the interference of electromagnetic fields. If there is a strong presence of iron and steel objects close to you, as in the main door hardware, for example, or if you are wearing a heavy metal watch or a belt with ornate metal work, this will disturb the compass reading. Best to take off your watch and your belt, as well as move away a bit from the front door in order to ensure a more accurate compass reading.
So, here is how you take a compass reading for feng shui purposes:
The first feng shui compass reading is taken while inside looking out. Basically, you are inside your home directly facing the front door. 

Next, move either closer or away from the front door to take another compass reading. Then take several more compass readings from the inside of the house, as well as from the outside.  
So, the compass reading is taken while you are facing out your main door because you want to know which direction your house is facing.
This is why we call it the feng shui house facing direction!
Once you take several compass readings you will see they inevitably vary a bit. Choose the median number of all your readings, and then move to the next step.

Once you have defined the feng shui compass reading of your front door (the median number of several compass readings), you will need your floor plan.
This will help you accurately find the center, or the heart of the space also called the yin-yang point.

From there you will define the Bagua, or the feng shui energy map of your space, and will start the journey of improving your home (and your life) with feng shui.
Of course, I assume you know that the compass reading is only used to define the Classical feng shui Bagua. If you plan on working with the Western/BTB Bagua, you do not need the compass reading of your front door.
Here are some related feng shui compass tips:
How Do I Take the Compass Reading in An Apartment Building?
In My Feng Shui Compass Reading, Do I Use Magnetic North or True North?
Where Can I Buy the Feng Shui Compass?
And if you are not sure about the right Bagua for you and your home, explore our resources on both the Classical, as well as the Western feng shui Bagua.
Continue Reading: All About Your Feng Shui Bagua (Home and Office)