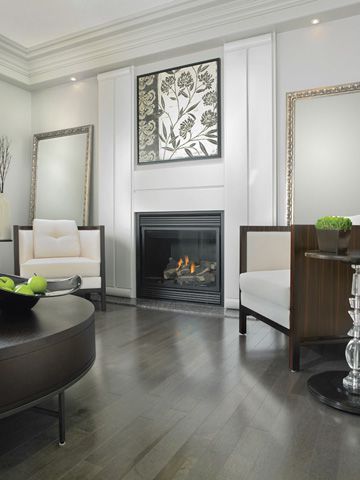 Knowing and following a certain decorating style can help transform a misfit room into a uniform and elegant space. By choosing a decorating style to reflect your tastes, you can give your home a specific look while maintaining a unique touch.
Even if you're clueless when it comes to recognizing different decorating styles, you can still easily identify certain things in your home that you enjoy. Go around your home and make note of a few of your favorite things.
What is it about those things that inspire you or that you love?
Do you place a high priority on sentimental value? Do the lines of the item or the color grab your attention? Do you like the texture of the item or how it reflects light? Take pictures of a few of your favorite things and paste them onto a sheet of paper for reference.
Now look at the overall picture of your home. Do you avoid bright colors or do you love them? Do you like lots of pictures and accessories or do you feel more comfortable in a less "decorated" space? Do you like furnishings with clean lines or does comfort really count? Write what you noticed down alongside the pictures you took earlier.
Also take a look at your lifestyle. When you are having a conversation, are you a stickler for detail or do lots of details drive you crazy? (If so, you probably won't feel at home in a shabby chic decorated space with lots of decor and clutter.) Do you like to shop used or do scuffs and bumps bother you?
Do you hang around creative, quirky people or do you like a more traditional friend? (In fact, if you keep friends for years and years, you are probably a loyal type and feel at home with sentimental, treasured items.) Do you like to dress up or are yoga pants your best friend?
The answers to each of these questions point to a certain design style.
You and your home are not totally separate entities but instead your home should be a reflection and an extension of who you are. As you choose a style to follow in your home, make sure it reflects the whole of you!
Take a Style Quiz
Here are some fun and quick quizzes that can help you identify your design style.

HGTV Style Finder

Fun Visual Quiz from Sproost

What's Your Decorating Personality? From BH&G

What's Your Decorating Personality? From Real Simple