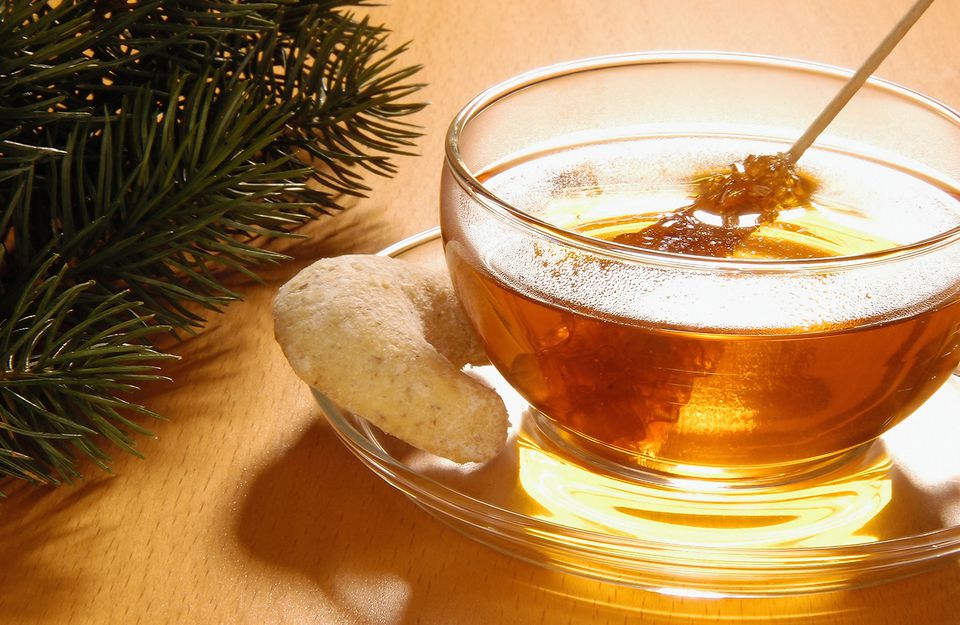 Rock and Rye whiskey is simply a combination of rye whiskey and rock candy with citrus and spices. It is an old-timey recipe that was enjoyed throughout the 19th century and was said to cure whatever ails you.
Over time Rock and Rye lost its appeal though with the recent resurgence of rye whiskey, it has found a new following of fans. There are even a number of commercially produced Rock and Ryes available though it is very easy to make yourself and tailor to your own tastes.
The Rock and Rye recipe below includes all of the popular elements in the traditional liquor. Most are very common ingredients, the only exception being horehound. This herb has long been used to aid digestion and is likely one of the keys to Rock and Rye's original success as a medicinal tonic. It is okay to skip the horehound.
Creating your own Rock and Rye is no more difficult than making any other infusion and is ready to drink within a week. Once finished, enjoy it on its own or try it in your favorite whiskey cocktail and it makes an excellent John Collins.
1 750 ml bottle of rye whiskey
6-inch string of rock candy
1 dried apricot, sliced
1 whole clove
1 teaspoon horehound
In a large container, add whiskey, rock candy, cloves, and horehound.
Allow this to infuse in a cool, dry place for about three days.
Add the remaining ingredients and steep for an additional day or two.
Once the whiskey has reached the desired flavor, strain out the fruit and spices, then bottle.
More Tips for Making Your Own Rock & Rye
Using a good rye whiskey is essential and Wild Turkey, Jim Beam, and Rittenhouse rye whiskies would all be great choices.
The rock candy cuts the& spice notes of the rye whiskey, creating a softer whiskey.
The longer the rock candy sits in the whiskey, the more the flavors will begin to meld. It is important to test the infusion periodically until it gets to your desired flavor intensity.
The finished Rock and Rye should be bottled under a tight seal. The original whiskey bottle works perfectly. If stored in the refrigerator, it should be good for up to two months.
Commercial Rock and Rye
As mentioned above, bottled Rock and Rye is becoming more popular and there are a few producers of it. Even if you are interested in making your own, it may be a good idea to give one of these a try so you have an idea for the target flavor.
Originally Published: September 21, 2011
Edited by Colleen Graham