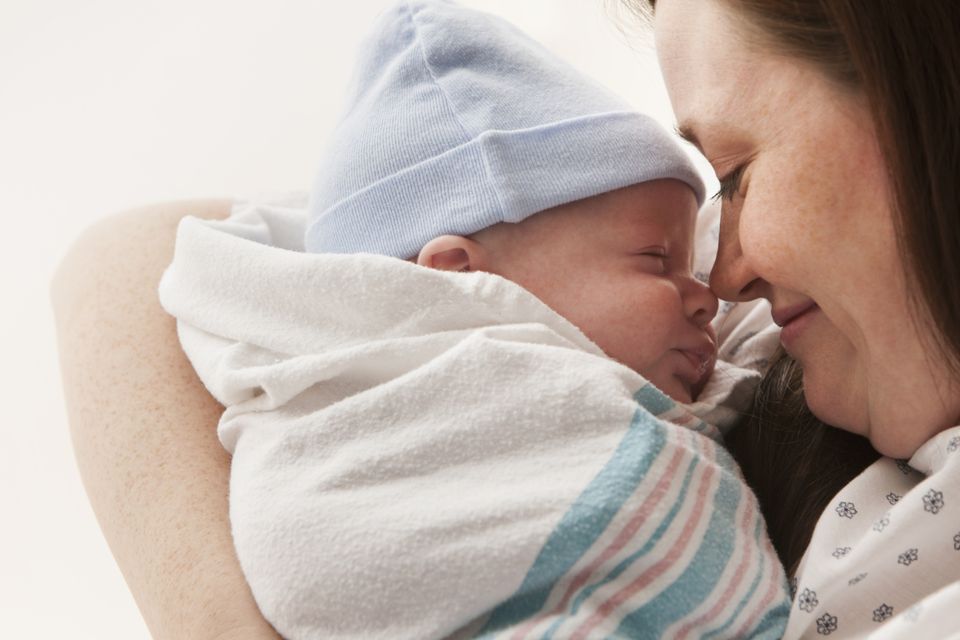 There's nothing as amazing as meeting a brand new grandbaby. Often, hospital photographs don't do justice to their charms. If you are at the hospital and have a chance to photograph your newborn grandchild, you'll want to come out with some great photographs without stepping on anyone's toes. That can be a tricky maneuver! Here's how to pull it off.
Be Prepared
Avoid equipment failures. Know your camera. Practice ahead of time if you are in doubt. Keep your camera charged as the due date approaches, and put an extra memory card in your camera bag or purse.
Stay out of the way of hospital personnel. Whatever they need to do for the baby must take precedence, but most of the time they accommodate proud photographers whenever possible.
Be sensitive to the new mother's wishes. Many times new mothers don't feel camera ready. If so, you can put her in the picture in a subtle way that will show her at her best. Show her face obliquely rather than full on, or feature her hands in a photograph.
Use natural light if possible. If the baby is born at night, take just a few pictures and plan on taking more when you can open up the blinds and get natural light. It's much more flattering for baby and mother.
Keep clothing and props simple. There's nothing quite like naked or diaper only shots of the baby. If the diaper has a distracting pattern, swaddle the baby lightly in a solid-color sheet or blanket. Others in the picture should wear clothing without distracting patterns if possible.
Don't forget to photograph those little hands and feet. These make memorable photographs.
Watch for reaction shots and for interaction between family members. Normally I advise avoiding the "look-at-the-camera-and-grin" shot, but in the case of new parents beaming with pride, sometimes these shots work, too. 
Learn Photo Editing
Photos can be greatly improved through editing. You don't want your pictures to look manipulated, but cropping out distracting details and lightening and brightening can do wonders for a photograph. Also consider converting some to black-and-white or sepia.
Just as you should be well acquainted with your camera equipment, you should practice with your photo editor ahead of time. You don't want to spend hours learning a new program when there is a grandchild to cuddle!
If you are new to photo editing, don't rush out and buy Adobe Photoshop unless you are a quick study. You can try a nice variety of photo editing programs for free and then decide if you want to tackle a more complex and pricier program. Here are some recommendations:
6 Great Free Online Image Editors
Best Free Online Photo Editors
If you use an online photo editor, you won't have to download anything to your computer. That can be an advantage. Of course, an online editor won't let you work on your photos without an Internet connection. 
Be Careful About Sharing
A photographer's responsibilities don't stop when the pictures have been taken. To stay in good with the new parents, observe the following rules: 
Be considerate about sharing the photos. Let the new parents choose which photos they want to keep and which they do not. You can download the pictures to a laptop or tablet right on the spot and let them choose their favorites, or save them for later perusal.
Never post any on Facebook or other social site without permission. Some parents prefer to keep photos private. In addition, posting unflattering postnatal photographs of a new mother is a sure way to sour a relationship.
Don't Forget Yourself! 
One more thing: Don't forget to document your own presence on such an auspicious occasion. Give the camera to someone else and get in a couple of the pictures yourself.
See more hints for photographing grandchildren or read more advice for new grandparents.