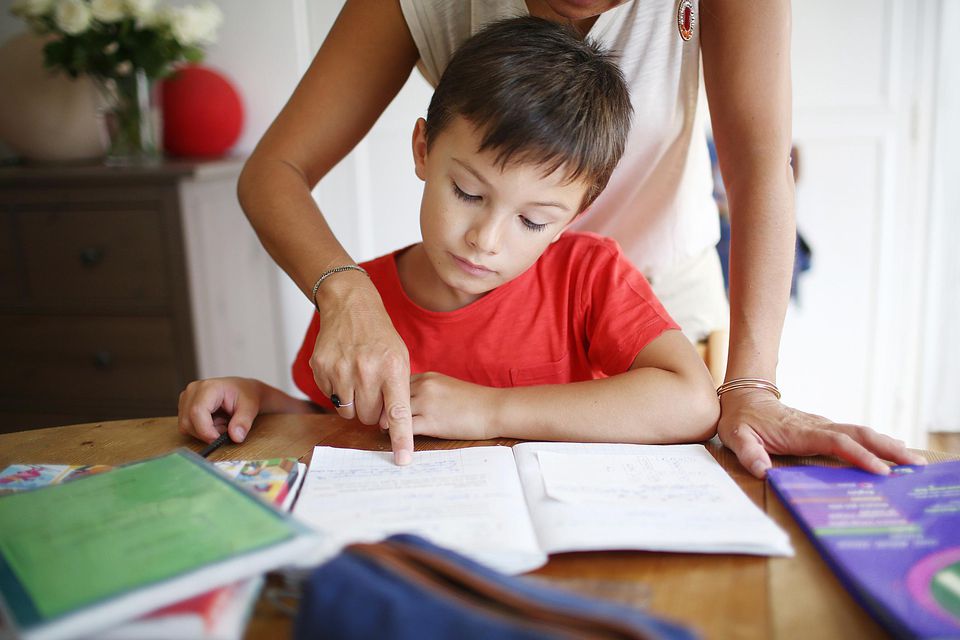 Many parents refer to evenings as "the witching hour." And it's not just moms and dads trying to soothe colicky infants who are struggling -- parents of school-age children are often just as stressed between the hours of 5 and 10 p.m. Use these tips and tricks to simplify your evening routine and carve out a few minutes to play a game with your kids, read together, or just catch your breath:
Homework
If you've got school-age children, then homework is likely a part of your regular nightly routine. Use these tips to make it easier (on your kids and on you):
Create a dedicated space for doing homework. The area should include a flat surface, a comfortable (but not too-comfortable) chair, and good lighting. It should also be free of distractions, such as noise from the television.
Stock up on all the supplies your kids will need. We keep an old pencil box nearby, loaded with pencils, pens, crayons, colored pencils, scissors, and glue sticks. (Tip: When you see poster board on sale, buy it and keep it stored behind one of your kids' dressers.)
Make yourself available to help with homework. Yet, try not to hover over your kids. You want to be nearby to answer questions and give assistance as needed, but try not to be so close that your kids stop trying to do the work on their own.
Be a study buddy. When your kids have tests or quizzes that they need to prepare for, take a few minutes to help them study. Just be careful not to go too easy on them! For example, if it's a vocabulary quiz, try saying the word and letting them tell you the definition (versus you saying the definition and having them say the word). 
Use the right tools. In the old days (when I was a kid), the "tools" were pen and paper. I'd make flashcards for myself, put them in a pile, and then go through them until I could repeat the process -- three times -- and get all of the answers right. Fortunately, there are plenty of online studying tools your kids can take advantage of. Try Quizlet.com or cram.com.
Dinner Prep
Everyone has to eat! Use the following tips to encourage your kids to help prepare dinner as part of your evening routine:
Work together. Turn preparing dinner into a family activity. Even little ones can help prepare a salad or set the table. (It's also a perfect opportunity to catch up on your day!)
"Who's night is it?" If you have older kids, consider assigning everyone "a night." That is, every person in the household is responsible for the dinner prep one night of the week. When you're just starting out, make this responsibility a fun one by letting your kids choose the meal and help with preparations. Then, as they get older and are ready to do the work themselves, let them take on more of the actual cooking. Eventually, they'll have one or two (or more) go-to meals in their repertoire! (For starter recipes, read 11 Easy Dinners Your Kids Can Make.)
Dole out the clean-up chores. Here's another opportunity to connect: share the clean-up routine. You might be surprised by how chatty your kids are over a sink full of suds.
Cook once, eat twice. Get into the habit of doubling up whenever you prepare meals like lasagna or any other freezable casserole meal. This gives you two dinners for basically the same amount of effort you would have put into making one.