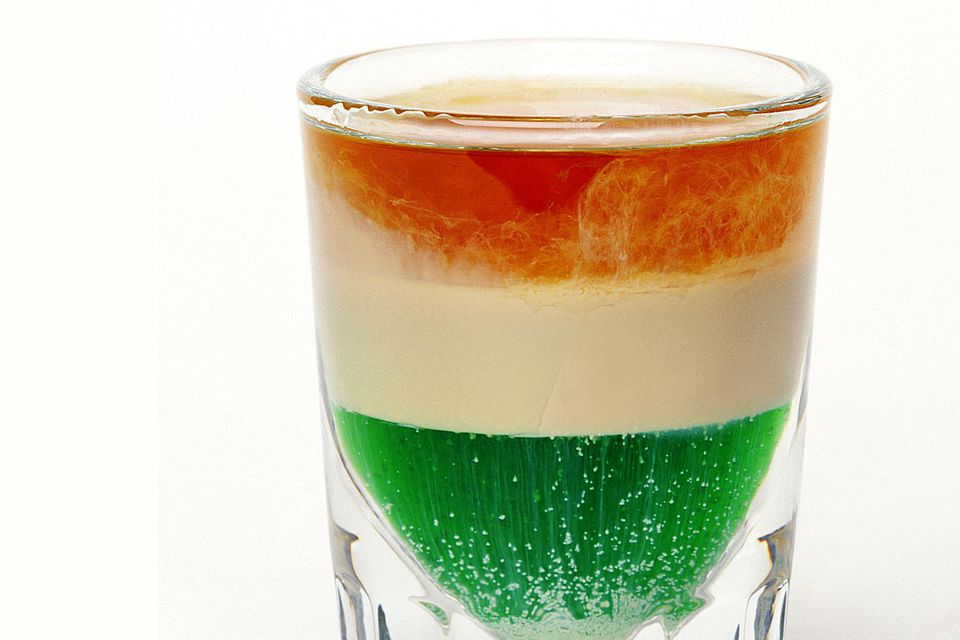 Celebrate St. Patrick's Day with this layered shot whose colors represent the flag of Ireland.
The three flavors of the liqueurs are not the most complimentary, but neither are they the worst and some people do like this one for its flavor.
It is important for effect to float the liqueurs on top of one another in the order given over the back of a barspoon.
Pour the crème de menthe into a shot glass.
Float the Irish cream liqueur on top of the crème de menthe.
Float the Grand Marnier on top of the Irish cream liqueur.