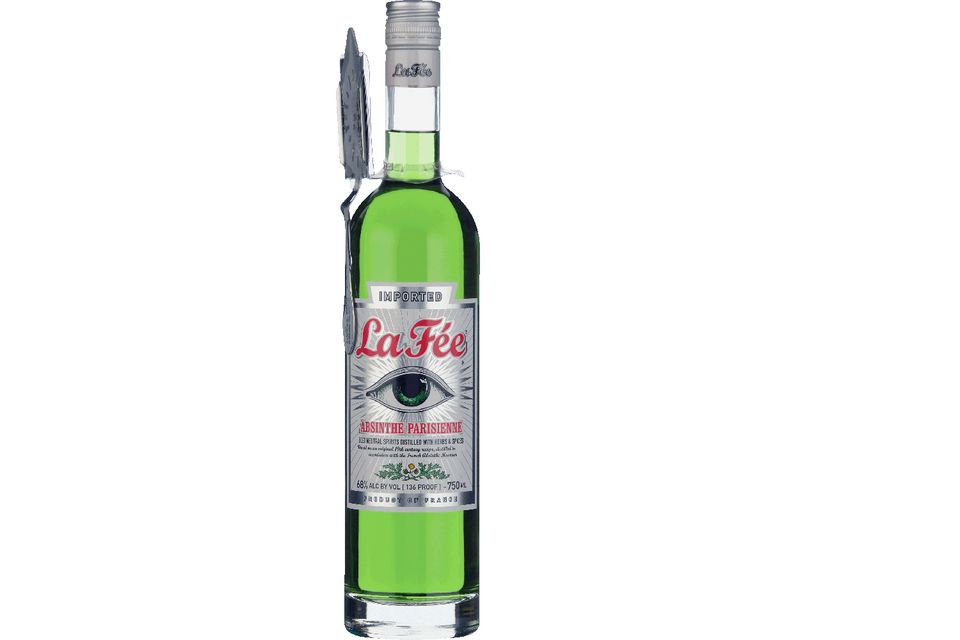 Since the ban on absinthe was lifted in the U.S. there have been many interesting brands arriving on the market and La Fee Parisienne is one of them. This brand was the first to be distilled in France after the ban was lifted there in the late 1990's and it was reintroduced to the American market around 2008.
La Fee is a very nice example of traditional absinthe and each bottle comes with an absinthe spoon so you can enjoy it in the traditional way.
If you enjoy a strong anise flavor and would like a good introduction to real absinthe (or at least the modern incarnation of it), then La Fee is an excellent choice.
The Story of La Fee Absinthe
George Rowley, founder and owner of the La Fee brand, worked with Marie-Claude Delahaye to perfect a 19th-century absinthe recipe for today's market. To tap into the knowledge of such a renowned absinthe expert and historian seems to have proved invaluable to the taste of the finished spirit.
Rowley also involved the Musee de l'Absinthe in the creation of La Fee Absinthe. Upon its initial release, La Fee was the only absinthe authenticated by the established absinthe museum. Both of these authorities on the green fairy continue to be involved with La Fee's production.
The Review of La Fee Absinthe
Finding a new absinthe with the right amount of flavor is a matter of personal taste and La Fee Parisienne definitely falls into a real absinthe lover's type of absinthe.
It has a very strong wormwood profile and a dark green color that retains a dynamic opalescence when paired with water and sugar in the traditional preparation. There are notes of other herbs and botanicals in the palate and it is an interesting challenge to attempt to pinpoint those.
The dominating anise flavor of the finish is shorter than what is often found in other bottles of absinthe though it still leaves behind a strong, lingering and dry anise profile on the tongue.
About La Fee Absinthe
Traditional absinthe distilled in France.
George Rowley, Managing Director and Brand Owner
Authenticated by the Musee de l'Absinthe Auvers-sur-Oise
Recipe developed with help by absinthe expert Marie-Clause Delahaye
First French absinthe since the 1915 ban.
U.S. Release: June 2008
Retails for around $59.95/750ml bottle, including absinthe spoon
Originally Published: August 1, 2008
Updated: October 2, 2015
Disclosure: Review samples were provided by the manufacturer.