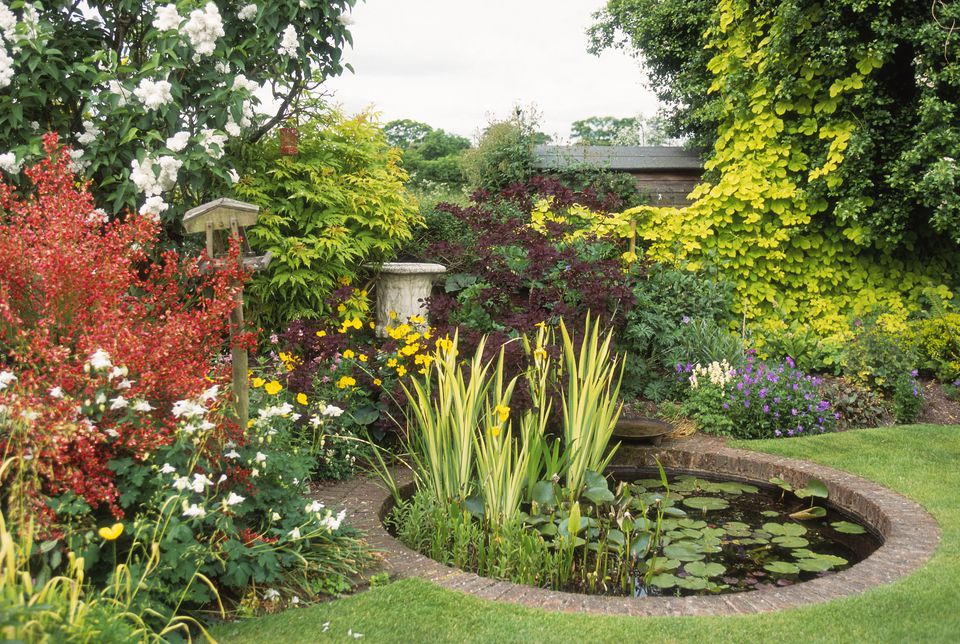 Here is the bottom line: Landscaping for Dummies is the book that I would want on my bookshelf as a novice to landscaping who just bought a new home. As with all Dummies books, you can either read this book straight through, starting at Page 1, or use it as a reference. If nothing else, do not miss "The Part of Tens" in the back of the book (perhaps the best feature in the Dummies series).
Pros of the Book
Landscaping for Dummies is truly written for the beginner.
Despite its being geared to novices, it is, nonetheless, comprehensive.
And all of this comes at the right price.
Cons of the Book
The book has relatively few color photos. The study of landscaping is very visually oriented, so this fact must be registered as a serious drawback.
Content Sampling: Giving You an Idea of What Landscaping for Dummies Offers
Plant naming conventions (or "botanical nomenclature") are explained. We are told why we use that funny Latin terminology to refer to plants.
Tip for drawing a site plan: "Form follows function." For example, do not plant shrubs on an athlete's lawn. In other words, if a major function of your lawn is to provide space for the kids to play baseball, a shrub planted right in the middle of it would only be in the way (and it would probably get damaged, to boot).
Tips on saving money in your landscaping, zoning, construction and do-it-yourself tasks vs. tasks for professionals.
Hardscape tips: building fences, patios, decks, gates, walls, paths; how to use concrete, brick, pavers, stone, and other construction materials.
Learn how to tackle problem areas. For instance, learn about converting a slope into a showcase area.
Would you like to use a hedge as a privacy screen? Find out the best plant choices for your needs.
Find out the facts regarding using sod vs. seed for planting a lawn. Also learn about replacing lawns with ground covers and native plantings.
Get ideas for theme gardens, drought-tolerant plants, woodland gardens, water gardens and rock gardens.
Find out about using raised beds in landscaping to eliminate backache and provide interest on the vertical plane.
Guide Review: Landscaping Made Easy With Landscaping for Dummies
"A well-planned landscape beautifies your house, wedding it with the surroundings and making it a part of a neighborhood or native terrain." My opinion of this quote from the Introduction could just as easily serve as my opinion of the whole book -- comprehensive yet simple. As with all Dummies books, it is packed with information from the outset, giving landscaping URLs and sources for hiring professionals in the preface. Divided into five sections, it begins with how to draw a site plan. There follow sections on hardscape, softscape and site plans fully drawn by professionals. Finally, as is the Dummies tradition, it closes with "The Part of Tens," most notably with "Ten Ways to Increase Your Home's Resale Value."
Readers May Also Like: