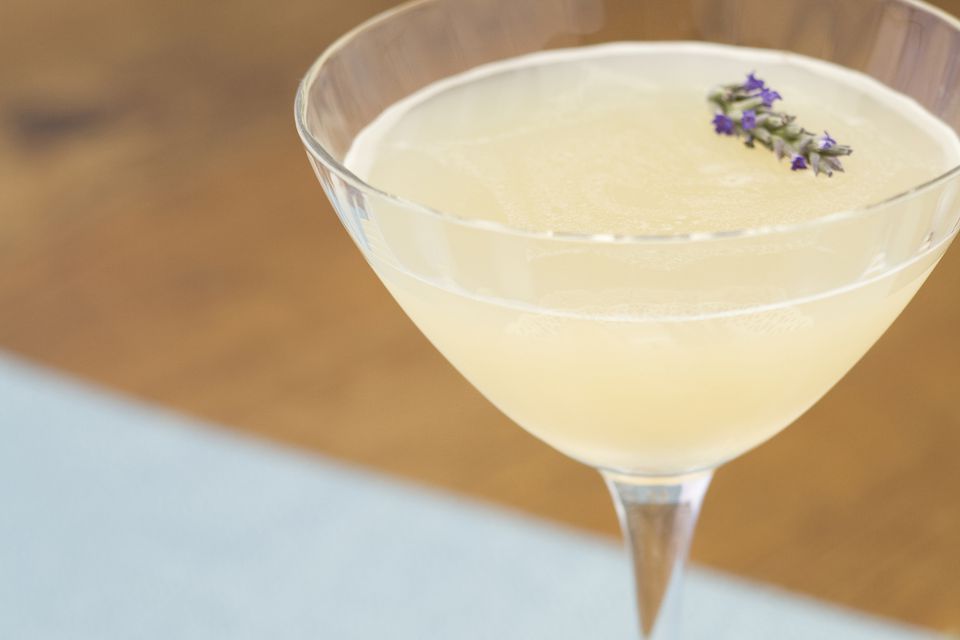 The Lavender Lemon Drop recipe came from Tru Organic and uses one of the best organic lemon vodkas available. I adapted this recipe a little bit because I wanted to lightly muddle the lavender in the simple syrup to release its wonderful essence just a little bit more. It worked out quite nicely, particularly if you enjoy lavender.
Another option is to use a lavender-infused simple syrup, which is very easy to make and nice to have in stock in the spring and summer.
Either way you make it, this is a fantastic adaptation of the popular Lemon Drop Martini in which the lavender adds depth and counteracts the sour of the lemon juice just enough to make a difference.