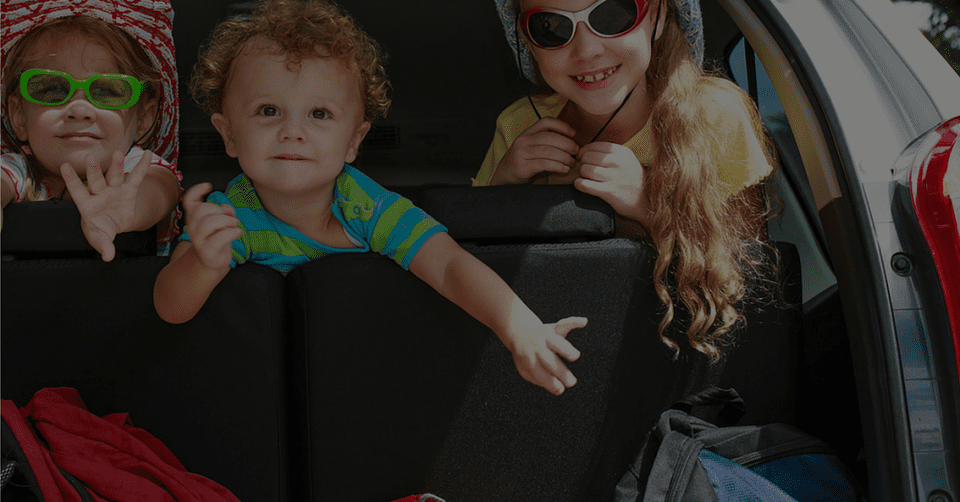 Are you a regular caregiver or occasional babysitter for your grandchildren? Yes? There's an app for that! It's called Little Peanut on the Go, and it's actually an app for parents, but it will make your job as a grandparent caregiver much easier.
I remember a panicky moment when a grandchild spiked a fever and I couldn't remember his pediatrician's name. Also many times I've let a grandchild go home without a crucial belonging.
A grandchild without a favorite lovey or missing a school assignment that's due the next day -- that scenario doesn't endear you to parents, even if you pay for a speedy overnight delivery.
Little Peanut on the Go can avert such crises. Here's how it works.
Info About the App
First, a parent downloads the app -- it's free -- and creates profiles for both parents and kids. Profiles contain critical information such as contact information, medical insurance info, doctors' phone numbers and other emergency contacts. They can also contain information such as kids' mealtimes, bedtimes and practice schedules.
When the parent needs to leave a child, whether for the day, overnight or for an extended time, the parent creates The Plan. Yes, I know I capitalized The Plan, because it's very, very important. The Plan lets the caregiver know how many bottles a day little Bobby usually consumes, or exactly what time the school bus arrives for little Becky.
The parent can also create a packing list, which is helpful on the parents' end and on the grandparents', because it should lead to a decreased likelihood of critical items being left behind. Parents will like that many common items are pre-loaded and will pop up with a few keystrokes, so that creating a packing list is super fast.
The Plan, plus the parent and child profiles and even the packing plan, can then be sent to the selected caregiver. (Grandma and Grandpa! Hooray!)
How to Share
Although the app itself is free, a one-time fee of $2.99 allows the parents to share information with caregivers. That's only $2.99 no matter how many times the sharing option is used. Email can be used to send The Plan if the grandparents or other caregivers aren't smart phone users. (Fat chance! Where besides a smartphone can a grandparent keep 974 pictures of grandchildren?)
If grandparents download the app, they also have access to the Posts page, which allows them to post photos and messages so that the parents can readily keep up with what's going on with the children.
One day after the visit is completed, The Plan disappears from the caregiver's app. On the parent's app, the info remains, in case it is needed to plan a future trip.
Some FAQs -- And the Future
If you have more than one mobile device, the app can be downloaded to all of them. If you try to open the app on a second device while it's still open on a first device, it will simply log you out of the first device. That sounds like a common-sense solution.
If you are both a grandparent and a parent -- not that uncommon these days -- you can use the app for both situations.
The app allows you to toggle between being a parent user and being a caregiver user.
As of this writing, a grandparent can't access a grandchild's data unless a plan has been created. I'd love to see an option where a parent could choose to let a caregiver see profiles at any time. That way, if grandparents are in charge of grandchildren for just a short time, or on a last-minute basis, vital information would still be available.
Karla Lemmon, the creator of Little Peanut on the Go, has lots of ideas for expansions of the app. Do you have features you think should be added? You can connect with Lemmon through the Little Peanut on the Go Facebook Page or the Little Peanut on the Go webpage. Go ahead. Because our precious little peanuts deserve the very best of care.