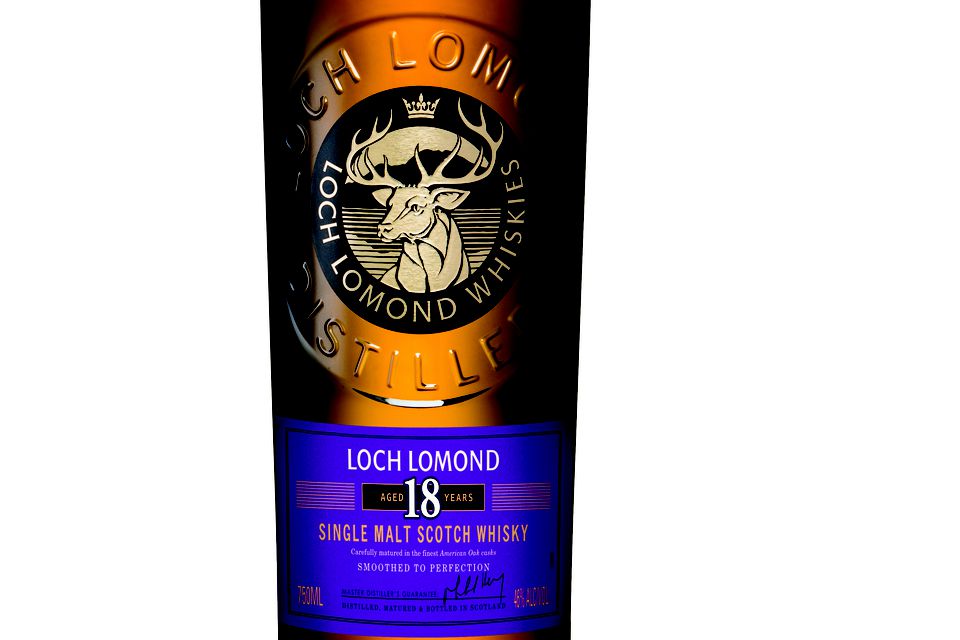 A name like Loch Lomond may not be familiar to the American whisky drinker. However, that is likely to change as these single malt and blended whiskies make their way onto U.S. soil after their 2016 debut. Fourteen expressions of Scotch whisky owned by the Loch Lomond Group are now available and there's something to delight every level of whisky enthusiast.
Included in the release are nine bottles under the Loch Lomond label, including the Island Collection of Inchmurrin and some affordable whiskies worthy of any mixed drink or cocktail you care to make.
You will also find high-style under the Glen Scotia label as well as a very rare release from the noted and extinct distillery of Littlemill.
The Loch Lomond Scotch Portfolio
While Loch Lomond produces a variety of whiskies, nine bottlings have been designated for the 2016 U.S. release. Among those are mostly single malt scotches, but there are a few blends in the mix as well.
What is nice about the offerings from Loch Lomond is that they are, for the most part, affordable. The base of the portfolio is filled with whiskies priced below $40 and any of these are perfect for mixing up a great scotch cocktail. Consider a bottle of Loch Lomond the next time you need to restock your bar scotch.
The Single Grain is particularly interesting if you enjoy modern, really complex scotch drinks as this is one full-flavored whisky that will never get lost. Overall, any of the first four whiskies can rival the quality of other brands at the same price point.
Loch Lomond Single Grain - Single grain scotch remains a rarity and they're certainly different than the average scotch. This one is a nice introduction (at a great price) though you'll find it bolder and almost brash compared to other whiskies. Definitely worth the experience. $29, 46% ABV
Loch Lomond Reserve - A blended Scotch whisky made of malt and grain whiskies and aged for a smooth finish. $19, 46% ABV
Loch Lomond Signature - A blended scotch married and conditioned in a solera system of Oloroso sherry and re-charred American oak casks. $21, 40% ABV
Loch Lomond Original - A flagship bottling from the distillery, this single malt has a nice smoke and peat profile. It's a very versatile whisky. $35, 40% ABV
Loch Lomond 12 Year Old - A taste of a mature single malt from the distillery, this is a very nice example of the effects of barrels. It is aged in a combination of bourbon, refill, and re-charged casks. $66, 46% ABV
Loch Lomond 18 Year Old - The oldest Loch Lomond bottle coming to the U.S., it's a very mature scotch with a balance of smoky peat and it is non chill-filtered. $123, 46% ABV
Also produced at the Loch Lomond distillery and under the same label is a portfolio of scotches noted as the 'Island Collection.' These are named for Inchmurrin, the loch's largest island known for its grassy terrain and as the biggest inland island in the British Isles.
The whiskies follow this inspiration and are highlighted with notes of grass along with sweet pear, caramel, vanilla, and even fudge notes. They are aged in used bourbon barrels that have been "re-charged." They are some of the most impressive whiskies from the Loch Lomond distillery and these three bottlings are included in the 2016 U.S. release.
Inchmurrin 12 Year Old - $75, 46% ABV
Inchmurrin 18 Year Old - $150, 46% ABV
Inchmurrin Madeira Wood Finish - Finished in ex-Madeira wine casks. $90, 46% ABV
More Scotch From Loch Lomond Group
The Loch Lomond Group owns other Scotch whisky labels and these are also worth noting. The Glen Scotia and Littlemill bottlings are included in the 2016 U.S. release from the company. If you're looking for a great scotch you may not have tasted before, look no further than these labels.
Glen Scotia - Hailing from one of the few distilleries left in Campbeltown, the whiskies of Glen Scotia are a refined set of single malts. The small, remote coast town is home to one of Scotland's famed whisky regions, producing malts that are a little Lowland, a little Highland, and nicely salted from the sea. Glen Scotia is a shining example and a portfolio of whisky worth discovering.
Littlemill 25 Year Old - The Littlemill distillery was home to some of the finest whiskies in scotch history. Though the historic Lowland distillery burned down in 2004, a selection of the iconic whisky remains. In the 2016 release, Loch Lomond Group is offering just 250 bottles of the Littlemill 25 Year Old single malt and they're priced accordingly. If you have an extra $3000 to spare, you might want to hunt down a bottle.
The Loch Lomond Story
Loch Lomond is the largest lake in the British Isles. The area has been home to some form of the Loch Lomond distillery since 1772. The history is filled with moves, purchases, and even a fire, so it's quite interesting and, admittedly, a bit confusing.
The original Loch Lomond distillery was built in 1814 near Tarbet (or Tarbat) on the western side of Loch Lomond. When exactly this distillery shut down is unclear even to the people at Loch Lomond.
What is known is that in 1964, the owners of the Littlemill distillery - American Duncan Thomas and Chicago-based Barton Brands - built a new distillery near Littlemill in the town of Alexandria on the south side of Loch Lomond. Littlemill is one of a handful of distilleries that vie for the title of the oldest distillery in Scotland, the U.K., and some would even say the world. 
Trivia Time: In 2004, what was left of the Littlemill distillery burned down. Through a serious of whisky business dealings, what is now the Loch Lomond Group retains what is left of that distillery's stock of whisky. Littlemill is now considered a rare Scotch whisky though according to some aficianados, not all of it is worth tasting.
The new Loch Lomond distillery officially opened in 1964 and Thomas was bought out by Barton in 1971. As we often see in scotch distilleries, Loch Lomond 'went silent' in 1984 until it was purchased by the Glen Catrine company. At this time, malt production resumed with grain whisky and malt whisky stills coming online within the next decade.
Loch Lomond is not a big name in scotch because it has primarily been a specialty and private label distiller over its long history.
It has an unusual ability to produce both grain and malt whiskies through its three sets of specially designed stills. The level of production is certainly distinct and some experts liken it to Japanese whiskies.
In 2014, the company was purchased by Exponent and the Loch Lomond Group was formed. Under this new management, former Diageo executives oversaw the scotch portfolio and the Loch Lomond label began to receive notoriety.
Loch Lomond is on the border of what are known as the Lowland and Highland regions of Scotch whisky. In general, it is considered a Highland for its single malts.
On an interesting side note, Rob Roy MacGregor's grave is located near Loch Lomond in Balquidder Glen. You may know him as the 'Robin Hood' of the Scottish Highlands, and cocktail connoisseurs certainly know the name of the famous scotch cocktail. The Rob Roy is the scotch answer to the Manhattan and it's always a great way to enjoy a good scotch.