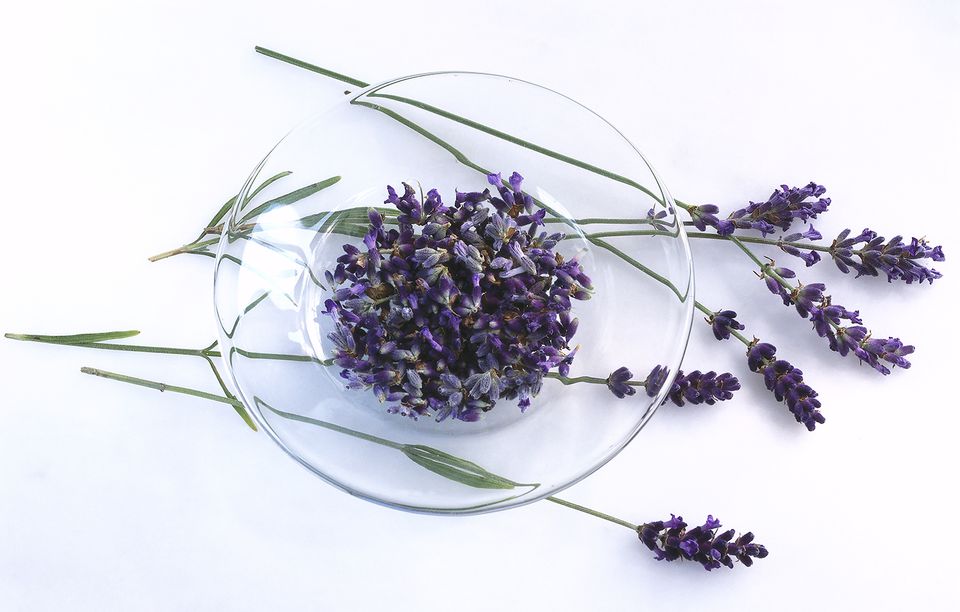 Update 2016: New Deal Distillery no longer produces the Loft line of liqueurs and Loft Lavender Cello is now discontinued. To date, there are no lavender liqueurs on the commercial market.
There are only a few cocktail recipes that call for a lavender liqueur and you do have a few options for substitution:
Loft Lavender Cello Review
Originally Published: November 7, 2009
The list of small-batch, creative spirits has seen considerable growth over recent years and one of the companies making a breakthrough is New Deal Distillery. Beyond their popular vodkas, the Portland, Oregon distiller produced a line of organic liqueurs in the "cello" style of sweet Italian liqueurs.
If you are familiar with and a fan of limoncello, Loft's Lavender Cello is going to make a splash in your bar and open up a whole new door to cocktails that you may have overlooked.
The Joy of Lavender Cocktails
It is no secret that lavender is one of my favorite herbs. It is relaxing and refreshing and gives cocktails a feeling of rejuvenation. It is a wonderful flavor for food and drink.
Prior to Loft's release, we needed to create our own lavender mixers for cocktails, typically in a lavender infused vodka or lavender syrup.
This liqueur from Loft is the best of both worlds in one small bottle. (Sadly, we are back to the DIY ways - see my notes above.)
Mixing with Loft Lavender Cello
The uses of Loft Lavender Cello are more numerous than one may think. For one, its sweetness can be used in any cocktail that calls for a lavender-infused syrup.
The sweetness of the liqueur does not equal that of a straight syrup, but it is enough and probably lends itself to drinks with not-so-sweet tastes.
One of my favorite adaptations is the Vanilla Rose. In this drink, I use about 1/2 ounce of the lavender cello, using a small amount for muddling and adding the rest in the shaken mix.
Adapting Cocktail Recipes
This lavender liqueur was unique to the commercial market. When using it in place of a syrup, we had to get creative without making the drinks overly complex.
When I first tasted Loft Lavender Cello at Tales of the Cocktail in 2009 I knew there was something special in it. Before anything else was done, I took the mini bottles back to my hotel to play with the possibilities.
One that stood out to me became a pursuit of perfection in creating a drink I call Herbal Pleasures in which I paired it with a London dry gin and Chartreuse. You could also adapt a recipe that calls for a homemade lavender-infused vodka by using 50-75% clear vodka and the employing this lavender liqueur for the remainder.
As a Limoncello Substitute
Loft Lavender Cello is so much like a limoncello - minus the lemon, of course - that it could be used as a substitute for that as well.
This includes any of the limoncello cocktails, but also its use in cooking and baking.
I have tried it in this Blueberry Limoncello Cake and it is fabulous. Plus, there is always the popular option of simply using it as an ice cream topping, which is a refreshing alternative to "boring" caramel or chocolate.
Loft Lavender Cello Tasting Notes
Loft Lavender Cello has a silver hue that is nice and bright. It is not as aromatic as many cellos and invites you in with a woody, lavender aroma. It is as if you passed by a large lavender plant and swept its fragrance into the summer air.
The taste is a perfectly sweet lavender with a hint of citrus and wood, yet the lavender shines more than it does in many other lavender spirits. The smooth body leads to a pleasant, clean finish, enjoyably lacking the sticky syrup aspect some cellos have.
About Loft Lavender Cello
Certified organic, lavender-infused liqueur with a natural agave sweetener.
Produced by New Deal Distillery, Portland Oregon
Sold for around $28/375ml bottle
Loft's other organic liqueurs: Spicy Ginger Cello, Lemongrass Cello, Tangerine Cello, Lime Cello
Discontinued