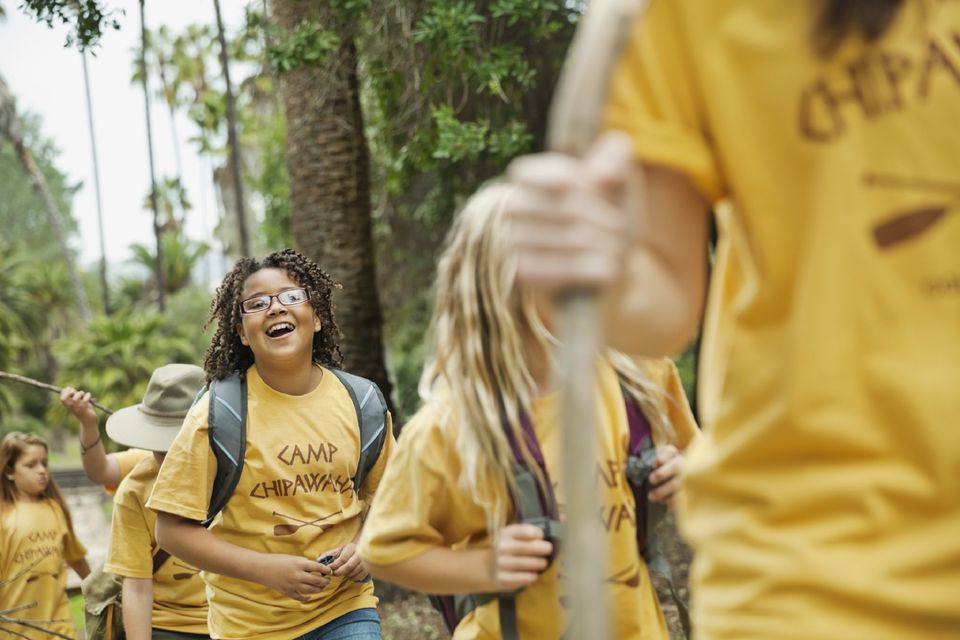 Summer camps for kids can squash a family's shoestring budget. A full session for a private overnight camp can cost over $10,000 and nonprofit camps can eat about $500 out of your piggy bank for one week. But there are ways to lower the cost of summer camp.
Get more help on finding the right summer camps for your kids. Read the free Summer Camp Guide.
Make Summer Camps for Kids Fit Into Your Family's Budget
With a little legwork and preparation, you can make your child a happy camper without depressing your bank account.
Day Camp Vs. Overnight Camp
Although there are many benefits to overnight camp, day camps are typically less expensive. They can run the same length of days as an overnight camp. You just drop your kids off in the morning and pick them up in the afternoon instead.
Day camp can be a perfect option for children who haven't spent much time away from home. Moms and dads who've forked over hundreds of dollars or more for an overnight camp can be shocked when their camper who couldn't wait to go away for two weeks is homesick the first night out of the house.
Summer Camp Scholarships
Many summer camps for kids offer scholarships to cover some or all of the camper's costs. Lower the cost of summer camp by applying for one of these scholarships. How to qualify depends on the type of camp your child wants to attend.
A traditional summer camp with crafts, swimming and nights around the campfire may or may not ask to see a parent's tax return with the scholarship application.
A music camp might want a recording of your child playing an instrument. A sports camp could require membership in that sport's official organization. Each scholarship's rules vary with some more relaxed than others.

Payment Plans
More summer camps are allowing parents to make several payments rather than one lump sum to reserve your child's space.
Many give you the option of starting payment plans months before summer camp begins so your bank account doesn't take a massive hit right as you pack your child's bags for camp.
Bargaining
Old-fashioned haggling is a tactic more summer camps are opening up to as families tighten their spending. You'll never know if you can knock the price down if you don't ask.
Prioritize your list of potential summer camps before you try to negotiate a lower rate. Call your number one choice. You have a better chance of bargaining with a real person on the other end of the line instead of through an email.
Early Bird Rates
Lower the cost of summer camp by signing up months in advance. While early bird rates can be a wild card when it comes to the amount of money you can save, we all know every penny counts. You'll find early bird discounts as low as $5 at one summer camp or over $100 at another camp running the same amount of days.
"Early bird" can also mean a summer camp registration deadline as soon as December for the next year's summer camp. It might be as late as the end of April.

Sibling Discount
The more the merrier for summer camps. That's why they usually offer a sibling discount if you enroll two or more children at the same time.
Another strategy is to ask if the camp will allow a sibling discount if you send your child and a cousin or friend in the same age range. There are summer camps that would rather have the two kids on a sibling discount than lose both campers.
Online Registration
You won't usually save a significant amount of money filling out your child's summer camp registration online but every little bit helps. Look for summer camps that offer online registration discounts. Your typical savings will be $10 to $20.
Barter
Bartering can save you lots of money at summer camps for kids. There are several ways you can try to barter to get the camp costs down.
Summer camps need adult hands to help. Barter by volunteering your time to pitch in on certain days. Teach a craft. Cook food. Clean up.
Get creative when bartering.
Your summer camp may need a brochure. Can you write it? Design it?
Do you know how to build a website? Would you volunteer to update the camp's blog? Post pictures online?
Approach the camp as you would a business. Make a proposition to see if there's a way you could get involved to help the summer camp and reduce the cost of sending your kids there.
Prorated Time
Love the camp but not the price? Ask if you can send your child to camp for a portion of the session.
To get a general idea of how much you could save, calculate the amount you would spend for a full week or two at summer camp. Start deducting that amount off the camp's full session time to see how much your prorated fee would cost your family and how many days your child would actually get to attend.
Honor System
A newer option summer camps are presenting to parents is an honor system. For the same summer camp session, parents are given a range of fees. You choose your price based on how much you can comfortably afford.
All children get the same camp experience for the same amount of time. No one knows how much anyone else paid.
Look for Competition
Research the summer camps in your region. In cities where there are multiple summer camps, they're fighting to get your child to enroll in their program. This can work to your advantage with more discounts and bargaining opportunities.
Dependent Care Flexible Spending Account
If your or your spouse's employer offers daycare expenses, check to see if a dependent care flexible spending account may help your family pay for summer camp. There are many IRS rules associated with a dependent care flexible spending account so be sure to talk with your accountant before making a decision.