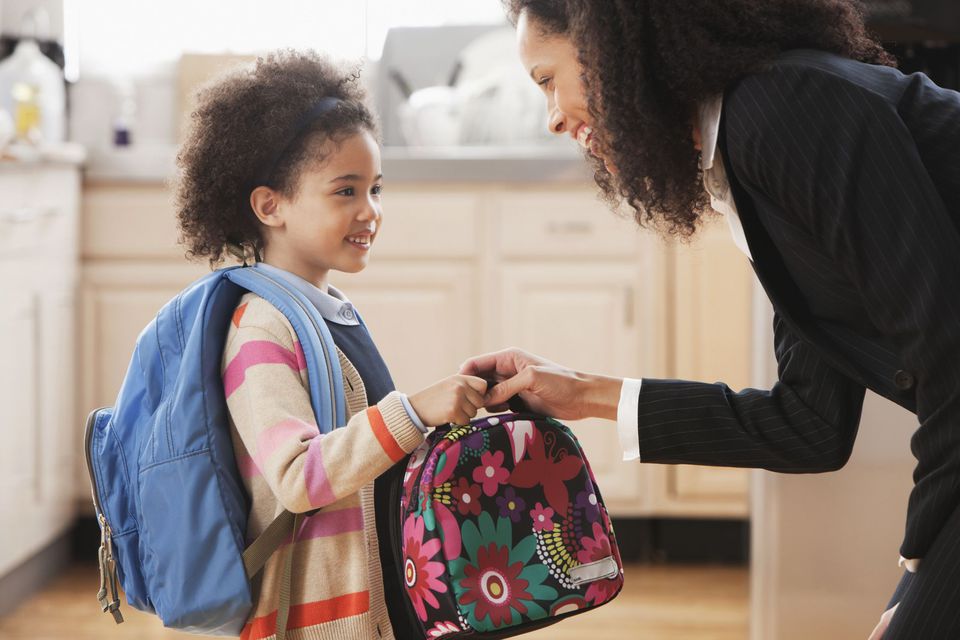 Start the school year off on the right note. Whether you're a parent of a star student or a child who's not a big fan of school, these tips will help your student have a successful school year.
Reboot with the New School Year
It's a new school year. A clean slate.
Let last year's school year go. Regardless if your child had bad grades or good, reboot for this school year. Get everyone involved in making space on the refrigerator for this year's tests and artwork.
Clean out the backpacks together. Get them to help with all of your back-to-school projects, including shopping for school supplies, clothes and gadgets. Let everyone reboot and look forward to a new school year.
Build Excitement
Those carefree summer days are coming to an end. That can make even the kids who love going to school a bit blue.
Build excitement over the new school year. Begin talking about the grade your child will be going in, the teacher, what he'll be learning and even share your own favorite memories from that grade.
Offer Support
Of course you're there for your child. But sometimes when we ask them to talk about something, they're not ready or not in the mood.
Let them know that you have an open door policy, so-to-speak  and they can talk to you anytime. Be sure when they're ready to talk about everything from nervousness about performing in the school play to a bully in his class that you stop what you're doing and give him you're complete attention.
You'll encourage him to come to you more if he knows you're always listening.
Be Prepared
Summertime was pretty much three months of minimal rules -- no strict bedtime, no homework and no set time to rise and shine.
All of that's changing with the ring of the school bell. Ease your kids back into the new school year before school even begins.
Get them back into the habit of going to bed at a set time and moving that bedtime slowly until you reach the time you want them to go to bed during the school year. You'll not only be doing them a favor but yourself also.
Reduce Anxiety
It doesn't matter if your child is going to the same school or a new school this year. There's a certain level of anxiety that hits your child when you start talking about a new school year.
Will he like the teacher? Will his friends be in the same class? Will he do well in school? Reduce anxiety by trying to answer as many questions as possible ahead of time. Find out as much as you can about his new classroom, the work he'll be completing and who some of his classmates will be.
Homework Space
Creating a homework space helps get kids excited about going to school again. Let him design his own space where he'll be doing his homework after school.
Make sure it's stocked with the school supplies he's going to need. And make sure his unique space doesn't contain distractions like a radio or TV.
Volunteer at School
Helping your child have a great year in school starts with you. Now's the time to put your name in the hat for volunteer projects at your child's school.
There are plenty of ways you can get involved without having to dedicate huge chunks of time you may not have. Find special projects that interest you, such as starting a pen pal project between schools or simply donate time helping coach, painting school play sets or sewing uniforms.
Get to Know the Teachers
The only person spending as much time with your child as you this year is going to be his teacher. Get to know her because you, your child and her are a team and that team will only be successful if you're working together.
Attend open house events. Talk to the teacher. Ask if your child's teacher has a special Facebook page or other way she's communicating with parents to let them know what she's teaching in class that week and other special announcements. Make sure your child's teacher knows she can contact you at any time about your child.
And be sure your child has an opportunity to meet with the teacher before the first day of class too. Everything you can do to ease your child into the new year will help him be ready on that first day of school and the whole year that awaits him.