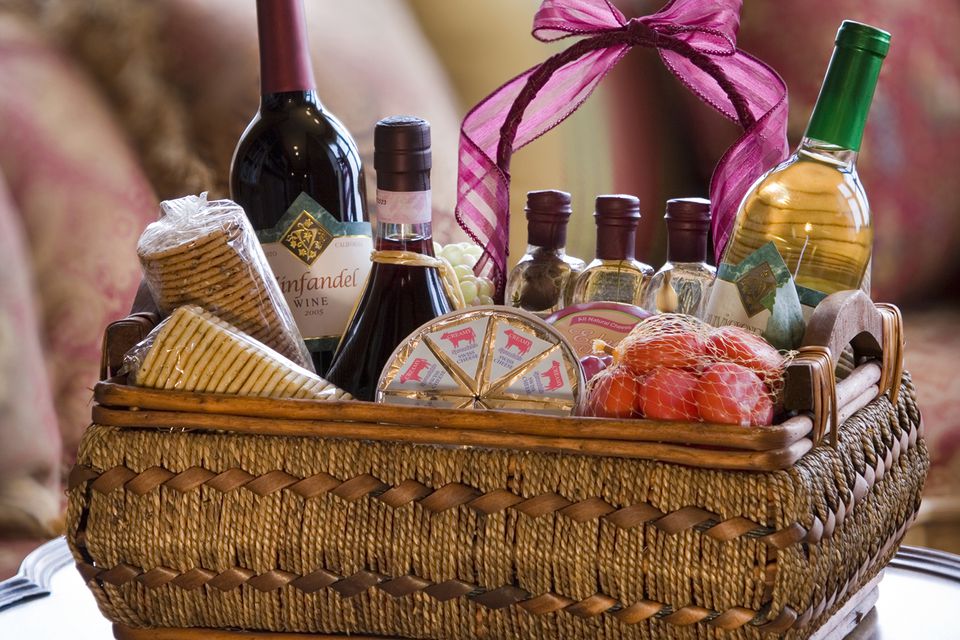 Make Your Own
Many of us run around during the holidays trying to find the ideal gift that suits the recipient's personality and interests and sometimes it is difficult to find something that fits perfectly. If you are looking for a new idea that has that an extra personal touch, put together your own cocktail gift basket. You can choose to include the ingredients for a couple of the person's favorite drinks, choose a theme (e.g. a Mexican basket centered around tequila) or introduce them to new cocktails that you enjoy.
Here are a few ideas for creating these personalized gift baskets, the possibilities are endless.
Also, keep in mind that these baskets are great for other occasions including birthdays, weddings, and anniversaries.
What to Include
While you will want to include the necessary liquors and mixers (e.g. juices, syrups, etc.) for the intended drinks, you can also add these items for a complete cocktail experience:
Recipe cards or a cocktail book - Don't expect them to know what to do with all of this stuff.
Rimming sugars or salts - They are a festive addition.
Garnishes - Olives, maraschino cherries, uncut fruit.
Cocktail picks - Something has to skewer those olives and other garnishes
Cocktail napkins or coasters
Cocktail shaker - Maybe it is your favorite shaker or a fun novelty shaker.
Other essential bar tools - The non-essential tools are fun and useful as well.
Glassware - Glasses complete the basket and remain after the last cocktail is shaken.
Munchies - Peanuts, mixed nuts, crackers, popcorn, cookies or homemade desserts.
Marvelous Martinis
Crazy for Kamikazes and Cosmos
Hangover Helper
1 bottle of your favorite vodka
1 bottle of tomato juice
1 bottle of orange juice
1 bottle each of Worcestershire and Tabasco sauce
Small container of celery salt and ground pepper mix
Celery stalk
Limes and lemons for garnishing
"Just add water" pancake mix
Maple syrup
Two highball glasses
Bloody Mary and Screwdriver recipes
Boldly Brandy
Rusty Robs
Mix up the Margs
1 bottle of triple sec (or other orange liqueur)
1 bottle of sour mix
1 bottle of lime juice
1 bottle of orange juice
Limes for garnishing
Lime-flavored sugar and/or salt for rimming
Tortilla chips and salsa
Margarita and Golden Margarita recipes
The Righteous Rummy
Putting It All Together
Creating these custom gifts can be just as much fun for the giver as it will be for the recipient because it's a chance to put all your creative talents into, well -- one basket.
Look for juices and mixers in cool bottles and avoid things in cartons to prevent leaks or spills.
Use corked decanters for juices whose packaging is not as attractive as you may like.
Wrap goodies in colored plastic wrap or choose from the variety of holiday containers that are stocked on store shelves.
Go to a specialty shop to find distinctly designed glasses.
Use baskets with handles for easy transport and fill the bottom with tissue paper or crinkled confetti paper.
Include things you make at home: homemade simple syrup, grenadine, sour mix, Bloody Mary mix, etc.
Top it off with a big bow and a smile!